19 Jan 2012-
The 4 winners are:
1. Hong Peng
2. Nora
3. Noelle
4. Jonathan
I feel sad because I wish I had more to give.
I really wanna give to some more people as well
because they helped me to RT whenever I tweet about it.
But don't lose hope, even if you don't get this, I still have 2 more giveaways coming up soon :)
Either way, you can like them on their Facebook because they are giving away the whole bundle too.
NOT just 1 set to each. I repeat! Same as me, THE WHOLE BUNDLE!
4 cups, 2x Coffee/Milk Tea, 2x Jam
Congrats to the winners!!
Please send your full name & contact number to simmaybeline@gmail.com
:)
------------------------------------------------------------------------------------
I am sure you can remember my post on Gold Kili and their Hello Kitty cups yea?
Well, check here if you don't :)
Gold Kili + Hello Kitty

The very nice PR and generous Gold Kili have given me 4 units of these
to give away to you lovely readers!

Giveaway! Giveaway! Giveaway! Giveaway!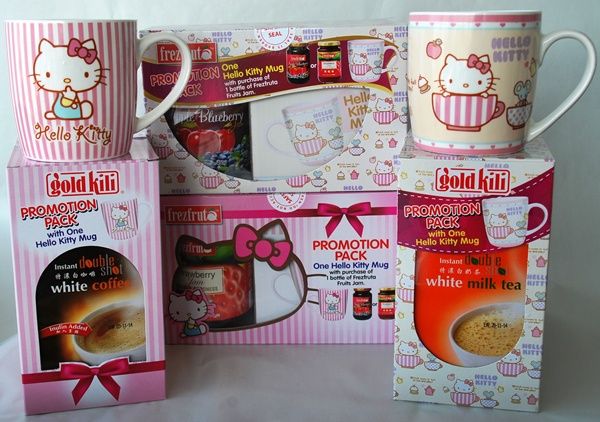 Just follow me on twitter @maybelinesim and tweet,
"I love Gold Kili, Hello Kitty & read @maybelinesim :D"
Will pick the winners by Saturday.
Join only if you can pick it the prize from Woodlands, Sorry for the inconvenience caused!
Love you! xx