Outfit to an event today.
Maxi Dress: Love Bonito (I think) matched with my own White Sailor style belt.
Sandals: Rubi Shoes
Watch: Aigner
Earrings: Random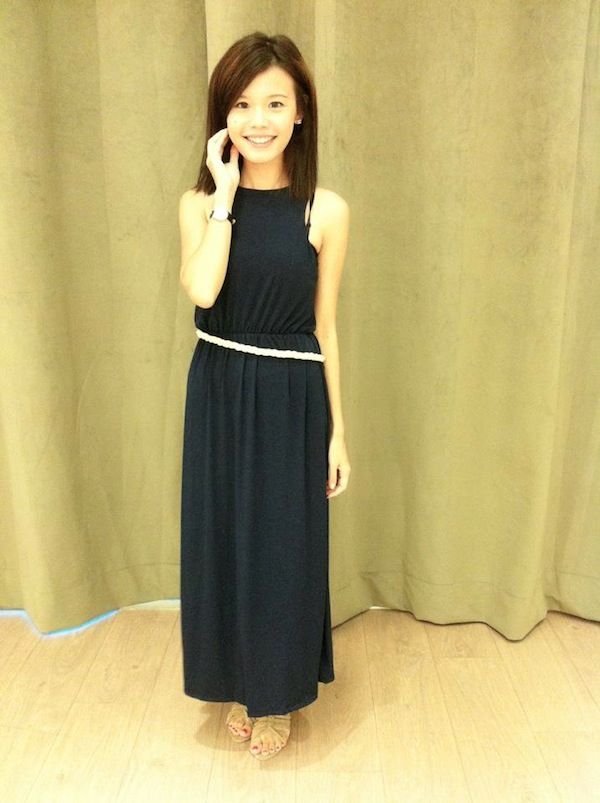 Waiting for the arrival for 4 pullovers, 2 long sleeve blouse and 2 clothes for the puppy.
:D
1 last paper to go next week.
Thank you for joining the Gold Kili + Frezfruta + Hello Kitty cups bundle.
I got a happier news yesterday. The 4 chosen readers would receive the whole bundle each!
Which means that the winner would receive, 2x Coffee, 2x Jam and 4 Mug.
So generous!! I am jealous!
Love the sponsors, as well as the PR company for the giveaway :D
Received quite a number of tweets.
(I thought that not much people would join because
you would have to collect it from woodlands personally but I am surprised!!)
As much as I would love to give it to ALL of you, but I am only restricted to the 4 winners.
Winners will be selected tomorrow :)