Very honored to be invited to optrimax - 5 day plan's event. Brought Rui along as my guest.

And I must say that they are very generous!

Each set is worth $228, they gave me a set, my guest a set,
and I can still do a giveaway to give a set to 1 reader ♥ ♥ ♥

Giveaway at the end of the entry :)

This event is quite fun because we get to do hands on too. More like a workshop.

What is 5 day plan?

3 smoothie shake + 1 snack (supper)/ a day.
By snack, I don't mean your own snack. It's the 5 day plan snack! I actually like the plum. om nomom.
I am at my 2nd day of #5dayplan right now.
No proper meals for that 5 days (only their smoothie) and you can lose up to 3kg in that 5 days.
CNY is coming, you can start planning for this. Lose some weight first and feast during the holidays.
If you don't wanna lose weight, you can still take this product to detox to cleanse your internal body and maintain cellular balance (especially if you are me, always not eating healthily).
That's my plan for now because I don't wanna lose weight but I am pretty sure that I need the detox.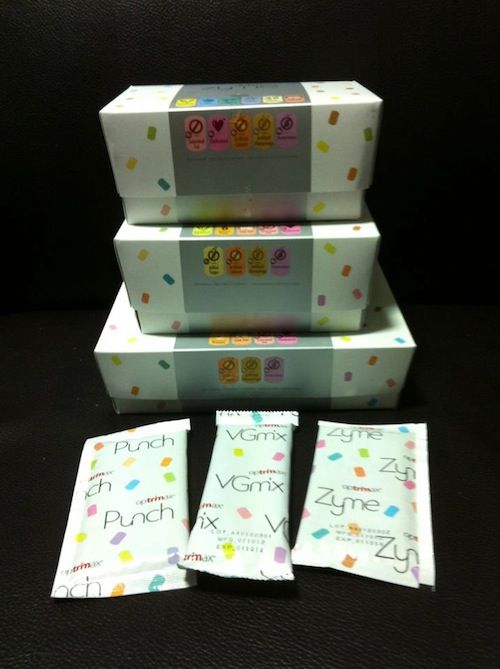 1 sachet from each box. Mix the 3 sachets with 300ml of water and you are good to go.
1 meal down! *ahem* 1 healthy meal I mean.
1 serving = more than 40 natural foods.
Dr Doreen recommended me to take 2 full days of detox and the rest can be taken in the form of smoothie.
Which also meant that I can start my smoothie tomorrow. Yuummmms.
That is exactly how the shake look like. The colour and texture.
Anyway, look at how
fun
the event was last week.
I did the body analysis by putting on the headset. Sounds amazing though!
The magnetic waves will flow down and detect for any problems in your body.
It's easier than doing endoscopy or taking blood test or whatever painful thingy.
At least the first line of investigation is painless.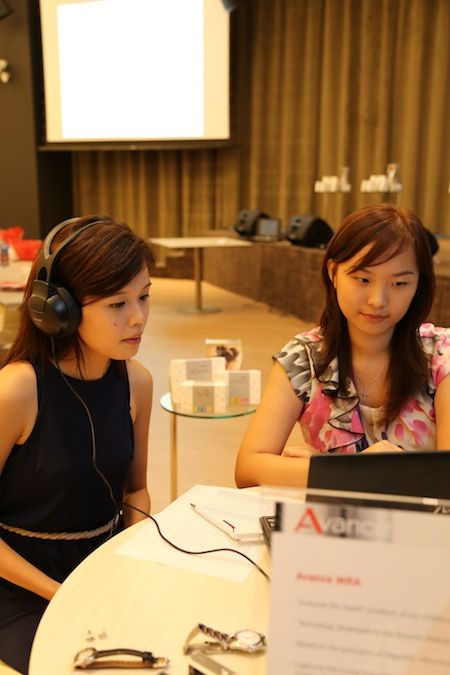 Cheeesseeeeeeee~
This is how it looks like on the screen. My intestines are in normal shape but not at the optimum :(
Food for the tummy first before the start of the whole workshop :D
I am a seafood love, so I love prawns!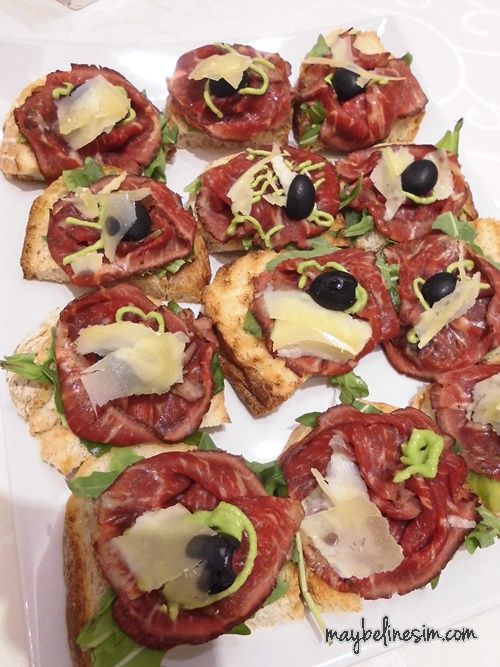 First up is a talk by Dr Doreen Tan.
She sure doesn't look like her age!! She's already a grandmother of a Secondary 4 kid :O
Check our her profile :)
So jealous of her complexion and overall.
I wanna look like her when I am old. Maybe I should consider taking #5dayplan till old :O
She gave us an introduction to the enzymes and the benefits of 5 day plan.
Something which I took home with me during the speech
"Do you know why you don't hear wild animals die of cancer or heart attack or other illness? Because they eat raw food, and most raw food are nutritious"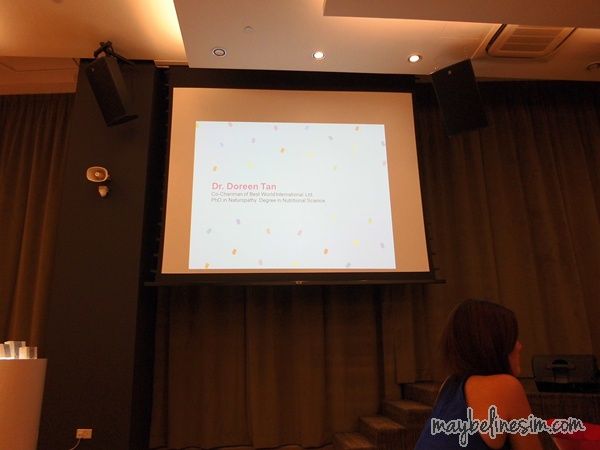 Followed by a healthy hands on session. Making of salad.
Do you like greens on your plate?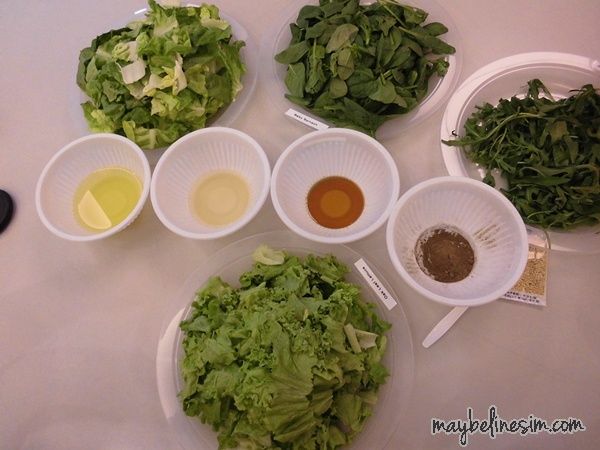 With Rui.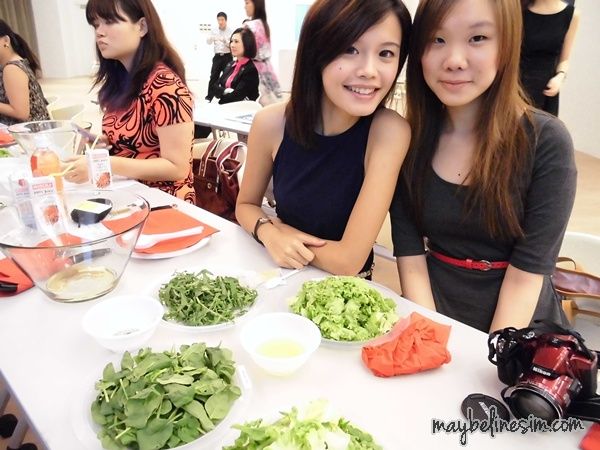 They are so cute. All these boards were ready for us to camwhore. Like anytime!!!
Rich in fibres and so much more!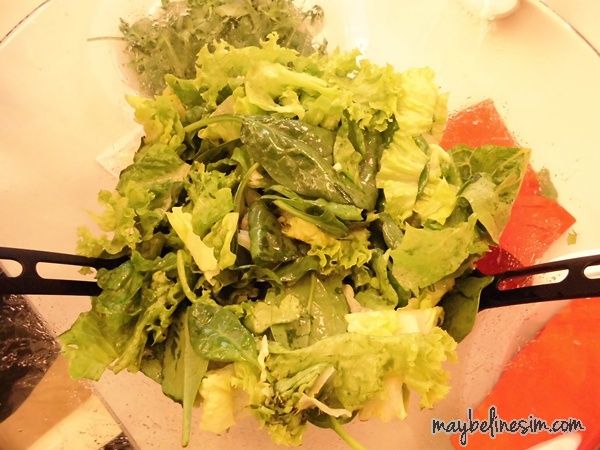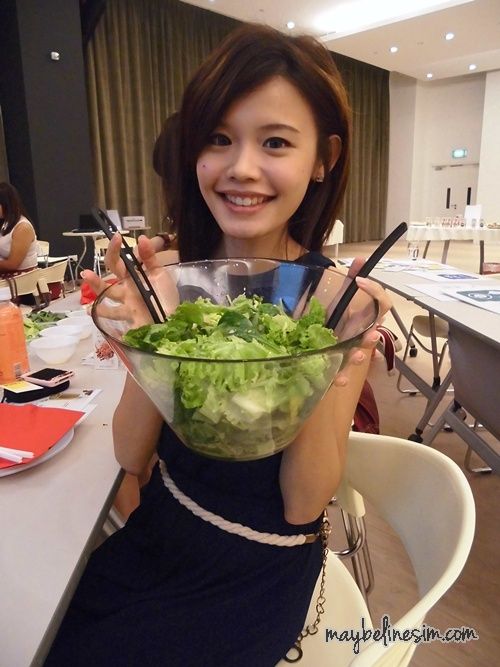 The chef gave us some garlic prawns as well. This taste so good that I had 2 full sticks (6 prawns).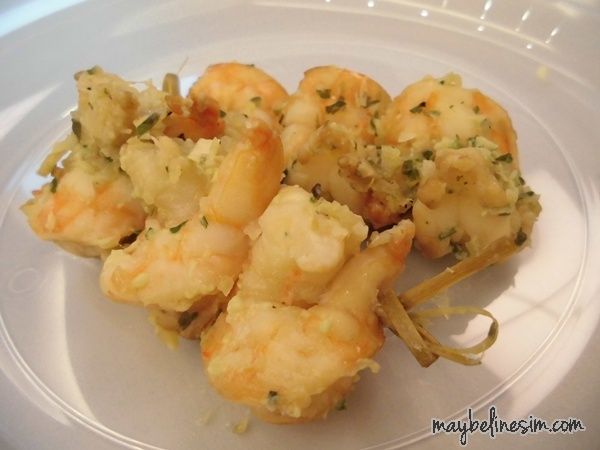 .
.
.
.
.
.
.
.
.
How to win a set of Optrimax 5 day plan (Worth $228) from maybelinesim.com?
1. Like my newly created facebook page
Maybeline Sim
(You can do it from my side bar here)
2. Like the blog entry on my FB wall and share it.
3. Follow me on Twitter @maybelinesim
3 steps is all you need for a chance to win the whole set!
& I'll be selecting winners directly from the shares if they did all the 3 steps.
Start slimming healthily today. Join me in my 5 day plan journey.
*SLURRRRRRRRPS*