All I know was SAYS.com is giving out free ang laos all the way till 9th Feb
and I had never expected myself to win.
I just wanted to share some news and earn some money from sharing.
AND THEN THE NEWS CAME.....
I was Day 14 Winner!
I didn't even know I won until I saw my own face in my news feed out of nowhere when I was about to shut down the computer and head out.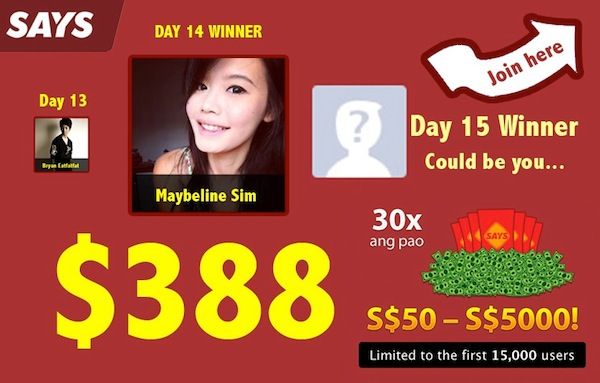 My first reaction was "OMG REALLY?!"
I wanted to say that in my head, but I typed it out unknowingly on the picture itself which got itself 7 likes. LOL.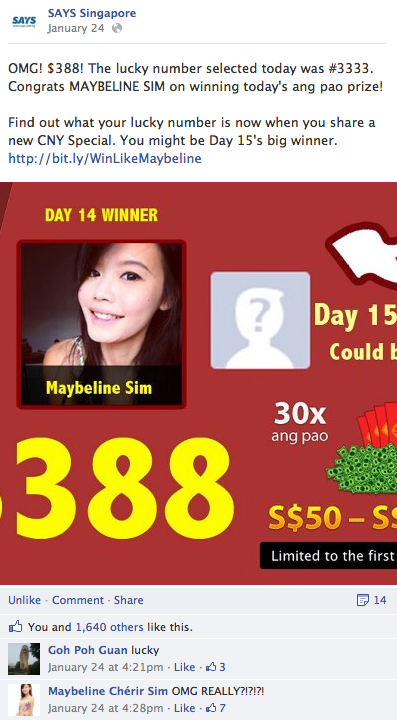 YAY YAY YAY!!
This just contributed to part of my Uni school fees.
& I get to be on their page cover for a day :D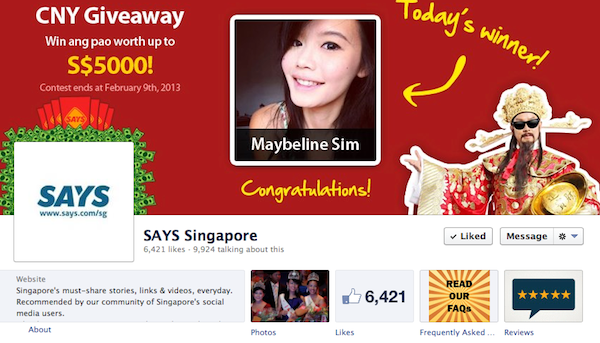 .
.
.
If you're wondering what SAYS.com is,
SAYS.com is a country-specific social news network.
Social media users from each country curate and share trending local news, videos, social causes, and get paid when they broadcast relevant advertiser-sponsored content via Twitter, Facebook and other platforms.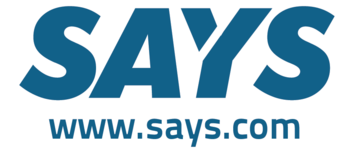 1 unique click on the thing you have shared = $0.20
You can cash out once you hit $20.
Easy peasy?
You can earn it too.