The LG Optimus G, the premium flagship smartphone that has been making waves in Korea, Japan, United States and Canada, has finally arrived in Singapore and was launched on the 1st Feb 2013.

Touted as one of its most feature-rich smartphone, the LG Optimus G was recently lauded with a Korea Electronic Show (KES) Innovation Award for its Zerogap Touch Technology. This improves the durability and clarity of the display by eliminating air gaps found in other touchscreens.

Continue to read and you will know why.

The interior of the event/launch is really beautiful! *gasps*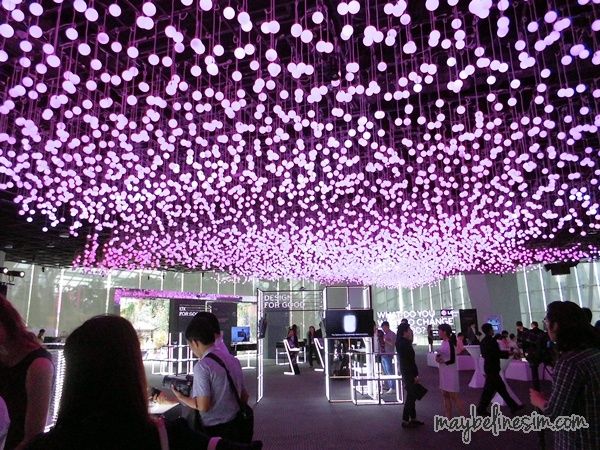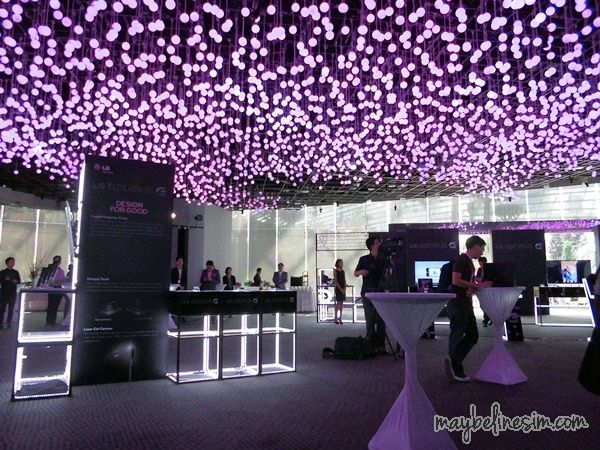 My invitation/pass for the event.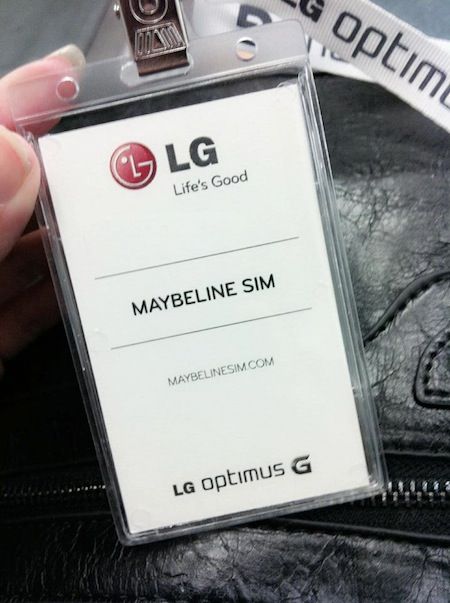 Didn't know that I will see so many familiar faces there. I thought like I am so going to be alone. *Phew* (Credits: William Tan)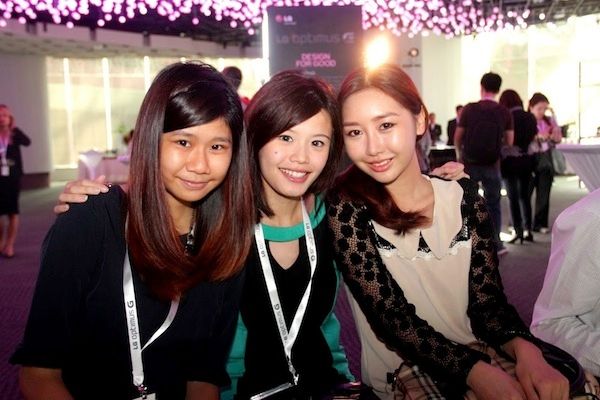 First up was a small introduction and an opening speech by the vice president.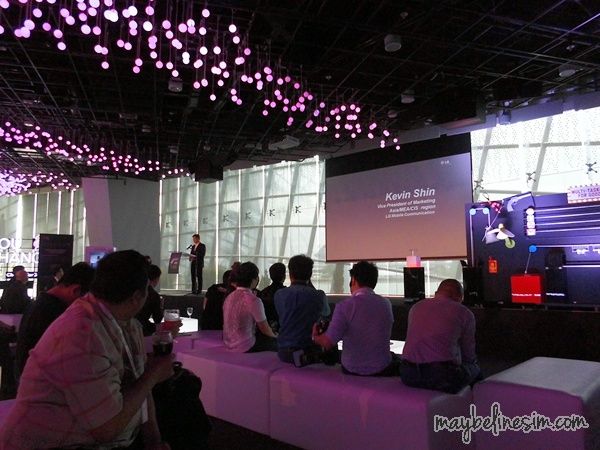 Mr Scott Jung , Managing Director, LG Electronics Singapore and Mr Kevin Shin, LG Mobile Communications Vice President of Marketing for Asia, the Middle East and CIS countries launching the LG Optimus G.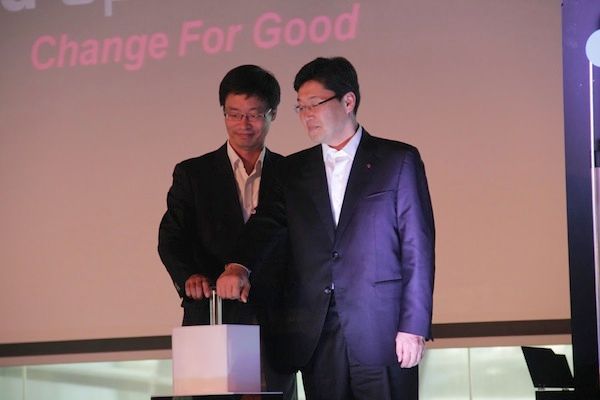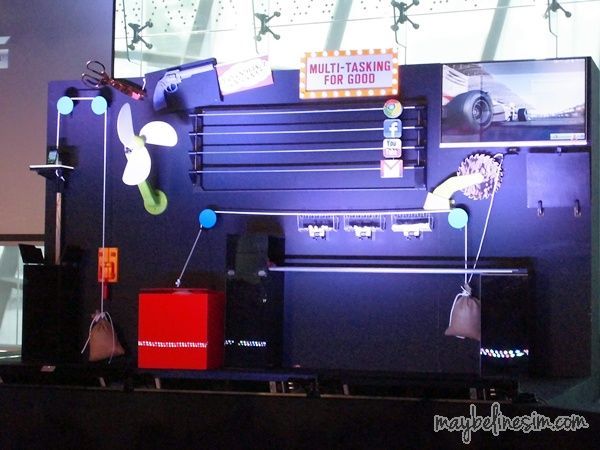 After the launch, we were given a tour and introduction on the features of the phone.

Some of the UX features that will be included into the Optimus G to showcase its multi-tasking capabilities and performance are:

• QSlide Function that can overlay two different screens simultaneously on one display, allowing users to do two things at once, such as send a text message or search the web while also watching a video;

• Live Zooming enhances the video-watching experience as users can zoom in up to five times while the video is being played so you'll never miss another detail;

• Dual Screen Dual Play enables mirroring of displays between the smartphone and a TV, and also has the ability to display different content on each screen wirelessly.

• QuickMemo allows users to write, draw, or jot a memo with their finger directly on the captured screen for sharing instantly with others as an attachment or a URL.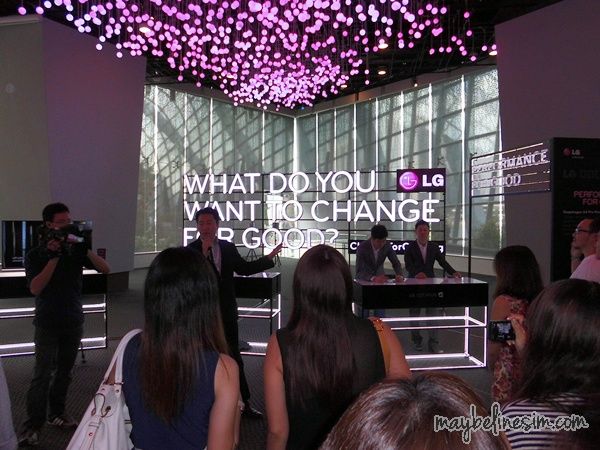 In addition, smart and fun camera features in Optimus G will allow for capturing and seizing those special moments in our lives. Utilising a camera resolution of 13MP, users will have the opportunity to capture their favourite scenes with:

• Smart Shutter senses camera vibration or the movement of the subject and automatically adjust the shutter speed for the best shot;
• Time Catch Shot enables the user to choose the best among various shots taken before the shutter button is pressed;
• Cheese Shutter takes photos easily with voice activation command just by saying cheese, kimchi, smile or even LG;
• Low Light Shot Noise Reduction employs a light monitoring system and activates when the camera is used in a low-light situation for the least amount of noise.

I like this the cheese shutter alot because I like to take pictures of myself! HAHA.

You don't have to click or press anything to capture the image because it can detect your voice.
Just say "CHEESE" or "KIMCHI" and ZZAAAAP, your picture is captured!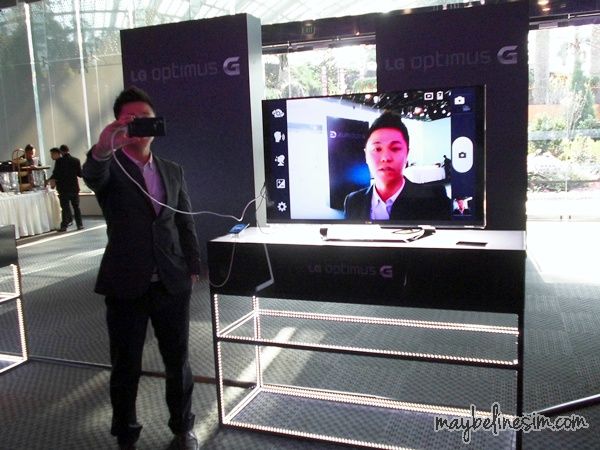 In design, the Optimus G is awarded the iF Product Design Award 2013.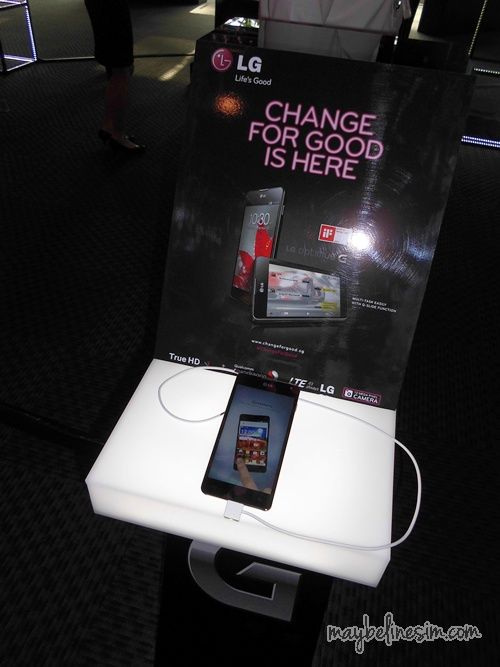 The Optimus G represents a marked change in LG's approach to the design and engineering of its mobile offerings – a change for the better, bringing the best-of-breed technologies together in a spectacular new design.

To affirm this, LG will be embarking on a "Change for Good" campaign, which aims to encourage and empower Singaporeans to embrace positive changes in their lives through a series of inspirational activities and workshops.

A microsite, www.changeforgood.sg, is available for Singaporeans to make their pledges and connect with one another through the various social media platforms such as Twitter Instagram and Google+.




With the other bloggers who were also there at the event. (Credits: William Tan)




Watch this video for information on LG Optimus G!



For more information about LG Optimus G, visit www.lg.com.sg.
For more information about LG's "Change for Good" campaign, visit www.changeforgood.sg.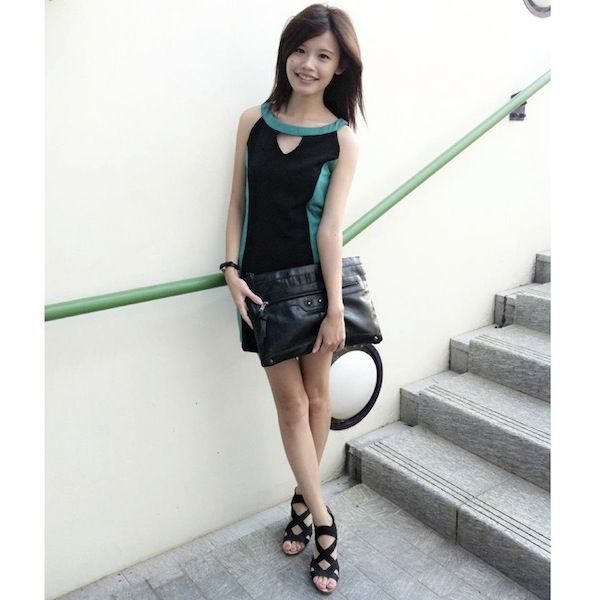 Outfit of the day:

Dress: My Exclusive Label
Shoe: Sister's
Watch: Aigner
Clutch: Some blogshop I can't remember