It is not everyday that you get to meet a well known celebrity right?

Thanks to California Fitness and the PR, Hui Teng, I got to meet Ren Xian Qi (Richie Jen) close up and took a few photos with him.

Singapore, February 23, 2013 - California Fitness announces Taiwanese singer and actor, Richie Jen (Ren Xianqi 任贤齐), as its new spokesperson throughout Asia, leading the gym's various fitness programs for busy professionals demanding a fighting fit physique and health.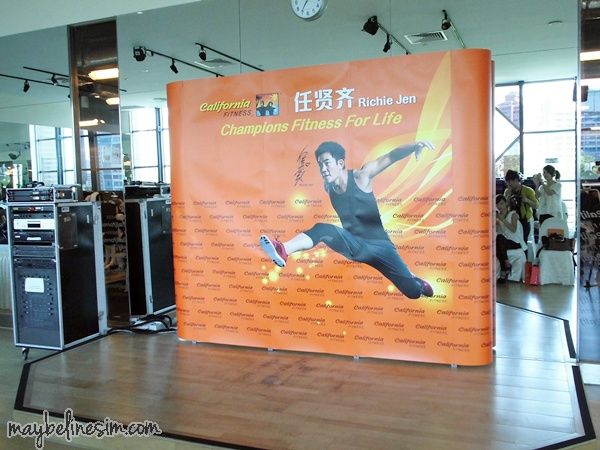 Richie is known for his many ballads of optimism, love and positive energy, His long fimography has always brought entertainment and joy to many. Richie has always been seen as an epitome of health and fitness among fellow celebrities in Taiwan, and loves to maintain his physique and health while he juggled his busy music and acting careers, his new business and his family with two adorable kids.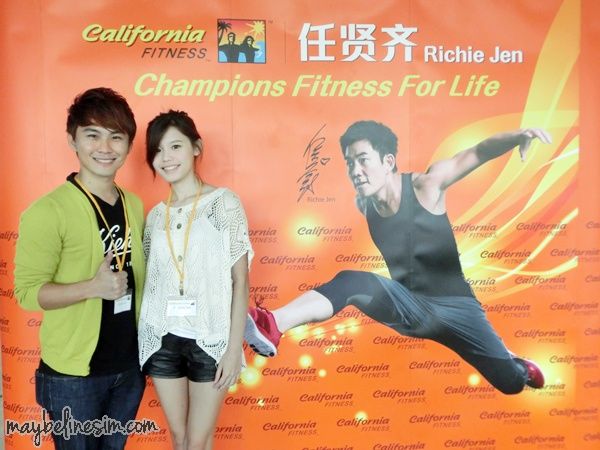 Introducing Mr. Anthony Pan, Senior Vice President for California Fitness, Singapore and Shanghai.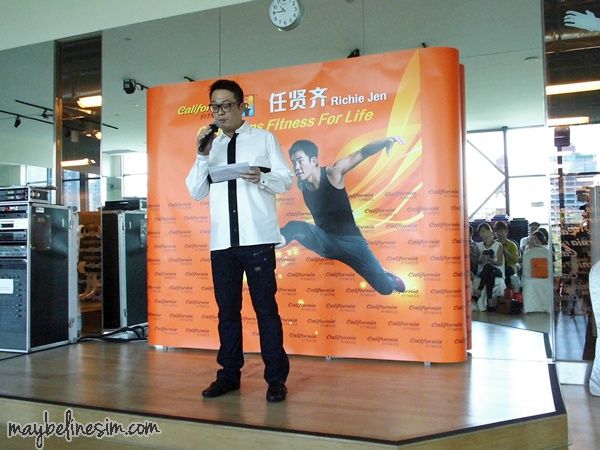 Ren Xianqi and Mr. Pan.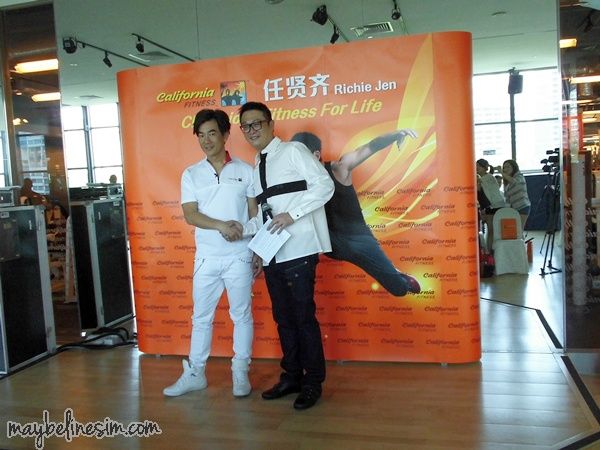 "I am very honored to be the new California Fitness spokesperson. I have always been highly selective for brand endorsements, and maintained that any brand I represent must be a good fit and we must be able to bring a positive message to the community," said Richie.
"I am impressed by California Fitness in its revolutionary fitness concepts, the spaciousness of its gyms, the comprehensive array of fitness equipment for aerobic and resistance training, professional fitness trainers with passion and encouragement."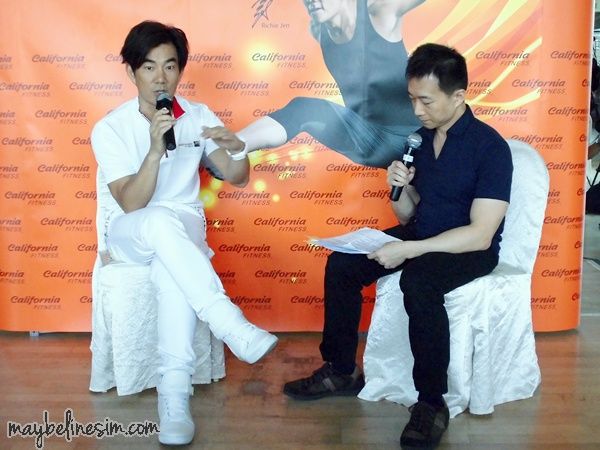 One to one interview by the different media agencies.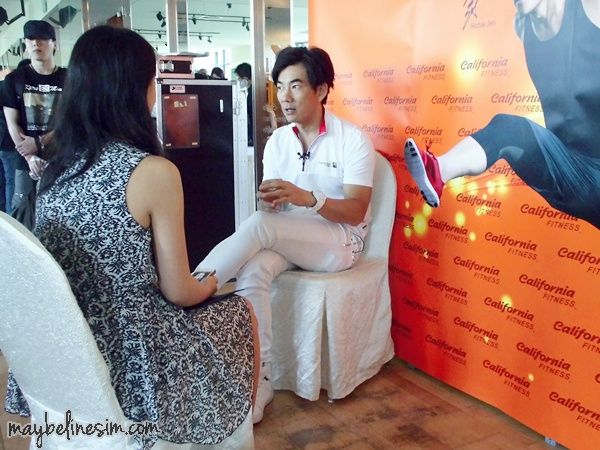 Richie signing on the boxing gloves for California Fitness members.
Don't you want one too?
I want a pair of gloves too! Just for keeping purposes. Hahaha.
We attacked the food while Richie was doing his one to one interview.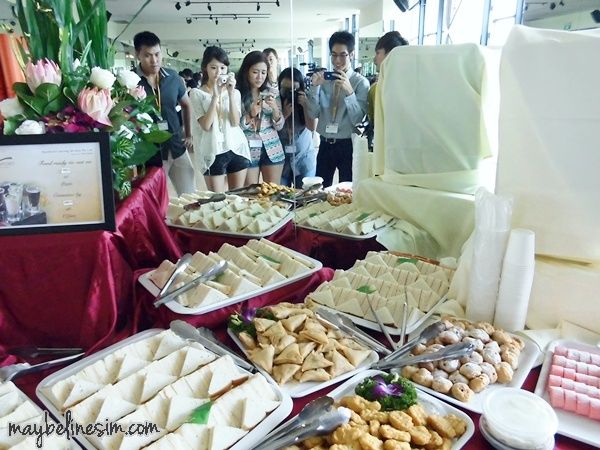 It is not difficult to keep fit and eat good at the same time. All you have to do is to get sufficient exercise like visiting the gym :)
Finally, Richie and the bloggers.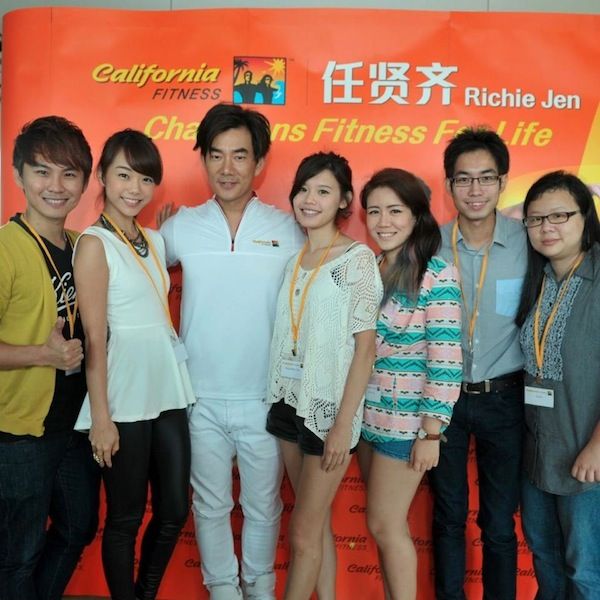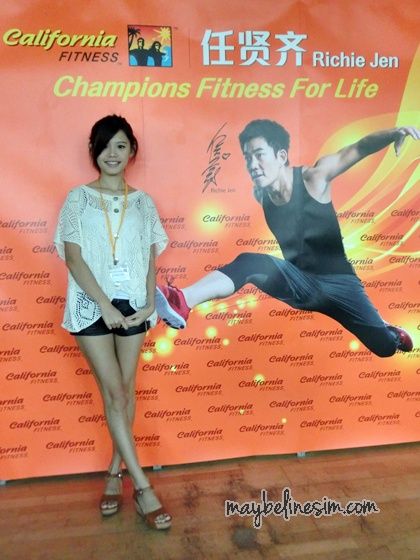 For more information on California Fitness, please visit
www.californiafitness.com.sg