Gonna be so jam packed with events this week.
I realised I have this bad habit. When I reject events, I go MIA for a week or 2.
And when I am ready for them, I accept all at one go.

Bad habit. I need to learn how to spread things out evenly.
Outfit for Day 7 of CNY - Gambling/ Steamboat session at my relative's place.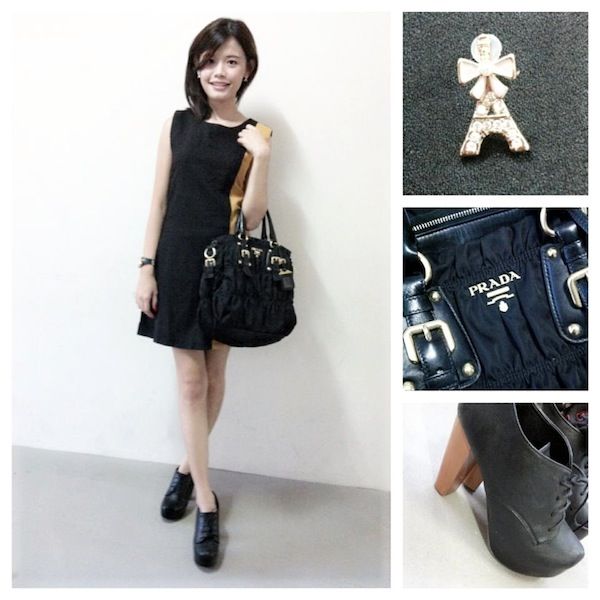 Outfit of the day:


Dress: COT
Shoes: Bugis Village
Crystal Ear stud: Jurong Point
Watch: Emporio Armani
Bag: Prada
I am thinking of dying the bottom of my hair dark green.
What's your take on it?