Subscribing to surprise boxes is always fun because you will never know what you will get until you receive them with your own hands!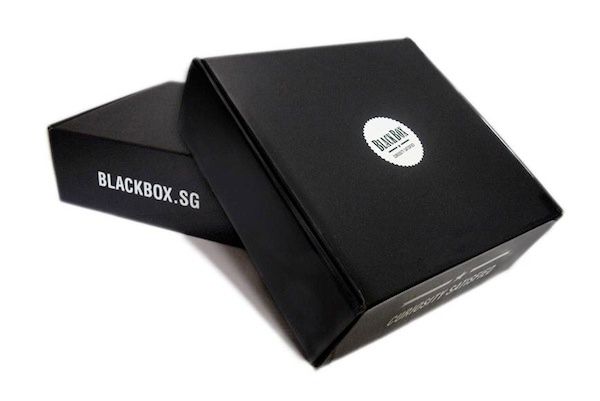 Introducing you the new
Black Box
and they are totally free and sent out bi-monthly.
If you didn't subscribe in time for the February box, here's what I had received! :D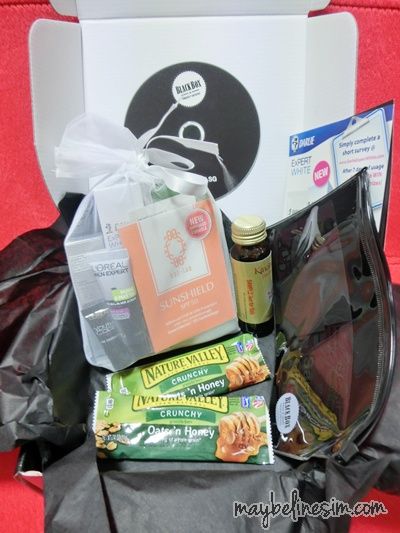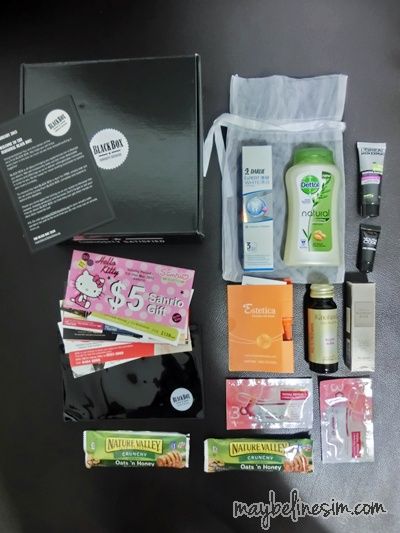 1. 2X Nature Valle Oats and Honey
So crunchy that I went to the supermarket to get a box for the boyfriend.
2. 2x Loreal Total Repair 5 Deep Repairing Mask
The 2 sachets are enough for 4x use for me leaving my hair smooth and easy to comb after every wash.
3. Kinohimitsu Block & Burn
4. 1x Dr. Jart + Premium Blemish Base Limited edition
This is my favourite item in the box although I like the rest too.
But this base is now my make up base with SPF 45/PA +++
I think the one sent to me is actually a retail size instead of a sample size!
5. 1x estlab Sunscreen SPF 50
I applied this to my arms instead of my face for a day BBQ.
Surprisingly, it didn't cause any stickiness at all.
6. 1x Darlie Expert White
Try this if you wanna whiten your teeth!
7. 1x Dettol Natural Nourishing Body Wash
With natural olive and almond which is said to be good for the skin.
8. 1x Youth Code Essence Sample
I did this review for Nuffnang last year. Refer to the old review :)
9. 1x Loreal Men Facial Wash
10. Various Vouchers
From spa to online shopping (Zalora) to skin/slim treatments and food.
A mixture of lifestyle and beauty products which is good a in way that you get to sample things for different areas of your body. HAHAHAHA.
Next Black Box is in April.
Remember, it's free, don't you like freebies?!
Visit
http://blackbox.sg
to subscribe!