Received a comment by a reader that I am blogging less of me and more of events and reviews (which was kinda disheartening for me because she asked "so where do you pen down your feelings and thoughts now?")

On a brighter note, there is actually people out there who wanna read about my life and thoughs. Yay!

Just nice, Herine tagged me to do this beauty survey :) You can know more about me from here too.

Let's get it started!

1. Is your hair naturally curly or straight?

Not curly but wavy. I started rebonding since I was in Secondary 4 because I don't like wavy hair. Stopped rebonding 1.5 years ago (I think, I can't remember).

Had a hair sponsor but cut extremely short (to me) hair. I never had short hair since Secondary 1. And now, I am beginning to grow it long again, and of course, let it stay wavy.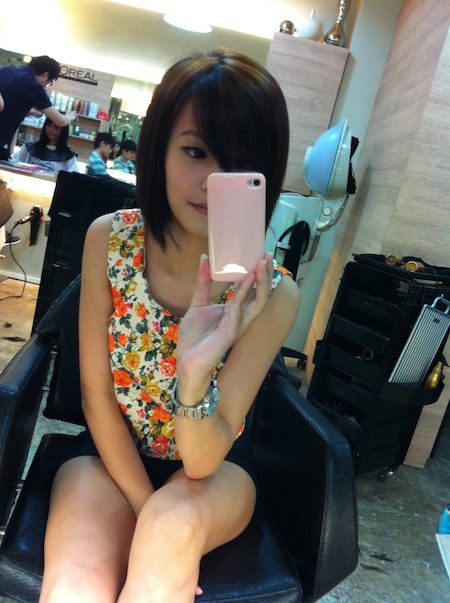 2. What's your natural hair colour?

Black! or very very dark brown. I am a pure Asian (SINGAPOREAN!) yo!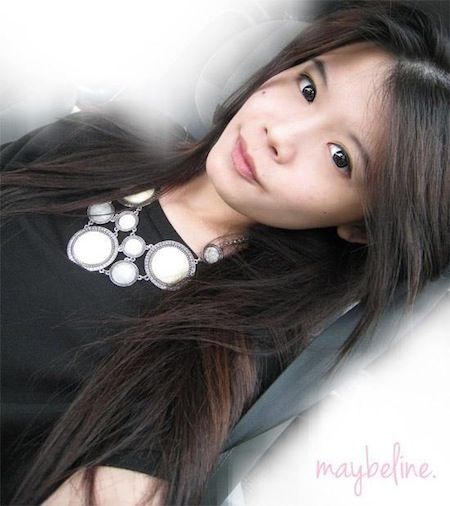 3. Do you dye it yourself or go to a salon?

DIY cause I never liked fancy colours. Hence, no need to bleach and etc. Highlighted my hair when I still had a hair sponsor though.

Would love to try green now.

4. Do you wear the same style every day or do you change it?

You can judge if you have been reading me. I would say different. I can go from girly to punk.

5. Do you do your own mani/pedi or go to a salon?

Used to go to a salon until I learnt mani/pedi when I was waiting for admission to the polytechnic. My sister used to be a professional manicurist during her school days too!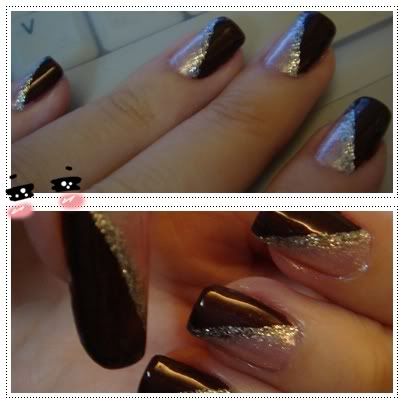 6. How often do you change your nail polish?

Almost a weekly affair.

7. Do you polish your toes in the winter or just the summer?

Not seasonal. I change it monthly.

8. How long does it take for you to put on your makeup?

The shortest - 3 minutes and the longest - 10minutes.

9. What do you do first, face or eyes?

Face!

10. Do you "collect" makeup or just buy what you need when you need it?

It really depends. Most of the time I only buy what I need but sometimes, there are pretty make up stuffs available and I tend to buy them for keeping purposes, or probably for different colours as well.

11. How often do you wear false eye lashes?

Almost never. Maybe a once-every-year thingy. Wish I could wear them every weekends though.

12. Do you do a full face of makeup every day?

Nope. Actually, if you compare me to most of the beauty bloggers, I think I put on the least make up. Not that I don't like it, but I am not as professional as them. They can really do good make ups!

However, a part of me prefers to keep things simple though. Hehe.

13. Do you wear makeup when you are home alone, or with family?

Nah, Free and easy is the most comfortable feeling ever.

14. Will you leave the house without makeup?

I often to this if I am only going out with my family/ boyfriend to chill. Events and school, NO! lol.

15. How many high-end products do you have?

-

16. Do you plan your OOTD every night or decide when you are getting dressed?

Usually every night because I can take up to 40 minutes to just decide on what I wanna wear the next day.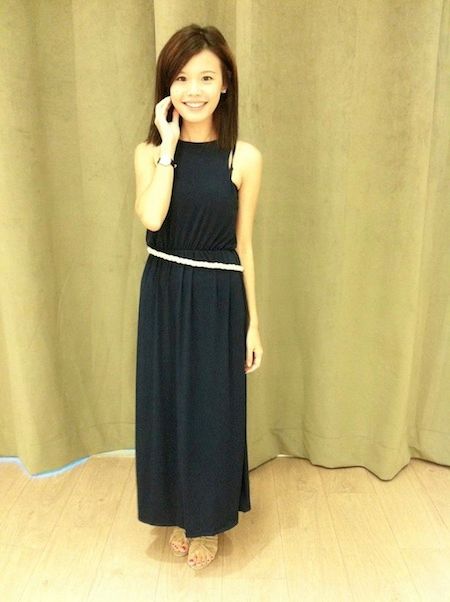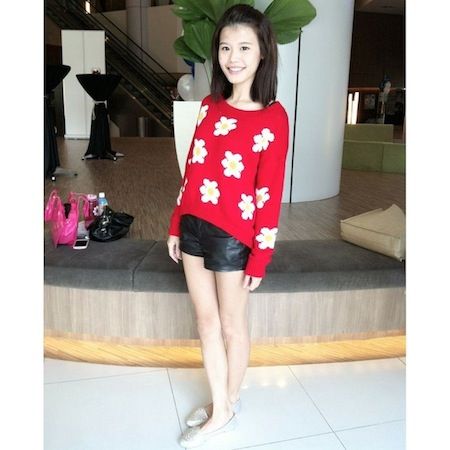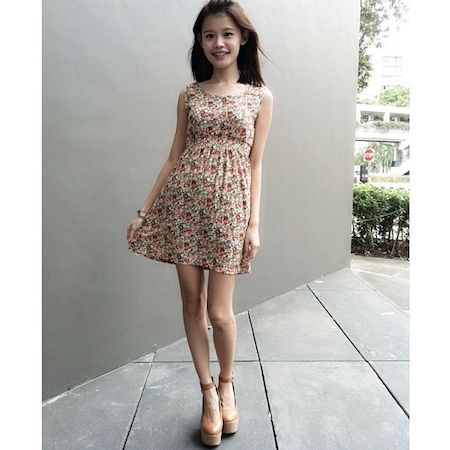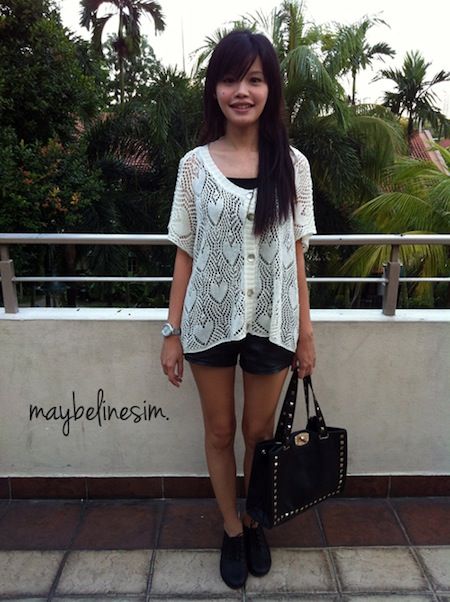 17. How often do you change your handbag?

Everyday, to match the outfit.

18. What time do you get up and go to sleep?

My bioclock changes every month.
As of now (non-schooling days but rushing FYP), 1-2am bed time and 9-10am alarm.

19. How often or when do you work out?

Almost never for now. I used to jog around the neighborhood before admission to university.
No time now~

20. Left handed or right-handed?

Right. But I have this weird left handed behavior. I only write with my right hand, the rest are left.

21. How tall are you?

Short. 1.63m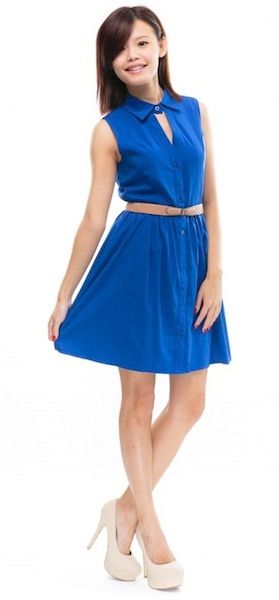 22. Do you speak a foreign language?

My dad used to send me and my sister for Jap language lessons but we never made it through. Hahaha. All my maids (in the past) are indonesian so I can understand a fair bit of Malay. Used to be quite fluent too!

23. How many pets do you have?

A dog and truckloads of fishes.

I love my dog very very very much.




24. How often are you on Blogger (or your other blog platform)?

Once every 1-2 days. Once every 2-3 days for My Fat Pocket.

25. Do you read comments posted on blogs?

Yes, but I prefer emails!

26. Do you keep a list of products to try as you see other posts?

Sometimes! I would pop by Watsons or anything to buy them.

27. How did you come up with your blog name?

How did my parents come up with my name? :O

28. What kind of camera do you use for photographs?

iPhone and/or my sponsored camera by Casio. EX-JE10.

29. How often do you clean your house?

Never. Or once in a blue blue moon.

30. What is your favourite colour?

White. No doubt. NOT PINK!

31. Do you swear?

Seldom. But yes, I do. Another once in a blue moon thingy.

32. What are you doing with the rest of your day?

I have 2 events to attend later!

To any blogger reading this, not just beauty blogger, let's keep the survey going by doing it too! :D