My first box from Vanity Trove. April's edition.

Excellent service because I got my box within 24 hours after accepting the review.

You know the kind of feeling when you receive a surprise box? Yes yes. HAPPY AND EXCITED.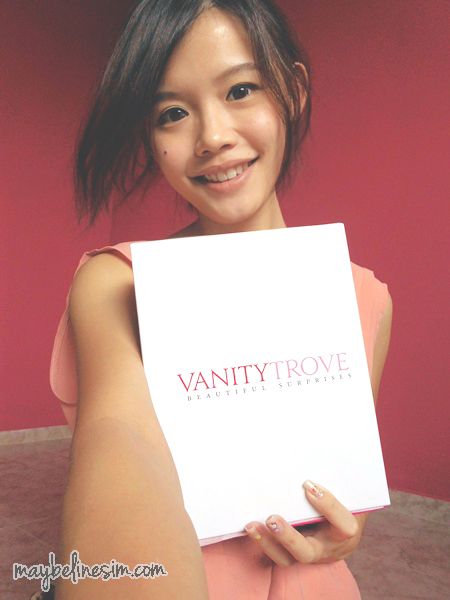 I was a little disappointed when I opened it up to find little items inside. (Yes, a little) Probably because I have long heard of Vanity Trove and their raves so I was expecting more from them. But of course, they didn't promise that it would come with a lot of products to review. So it's mainly my own problem. Heh.

TADAH~ Here's what inside April Box (It actually seems quite look afterall. Hahaha)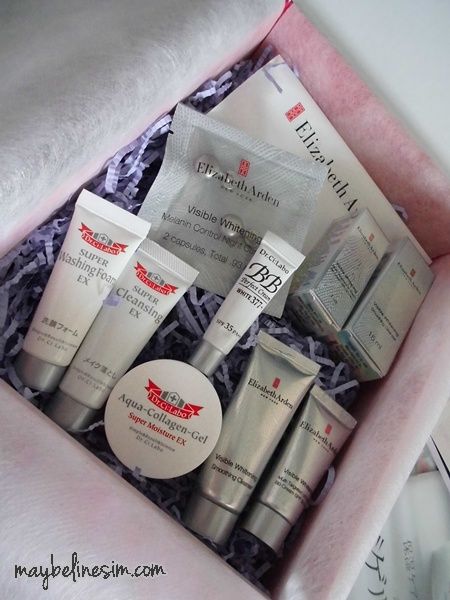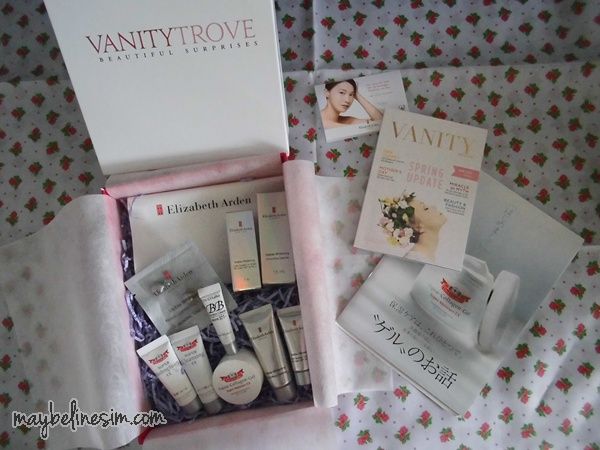 This time round, Elizabeth Arden joins the ranks of Vanity Trove's luxury brand partners to introduce Visible Whitening range to bust melanin formation from the evil sun.

I have long heard of Elizabeth Arden but never had a chance to try them out. Thank you Vanity Trove!

Note: Skin appears to be darker/yellower due to the lightings.

Visible Whitening Multi-Targeted UV Shield BB Cream SPF 30 PA++ - $80 for 125ml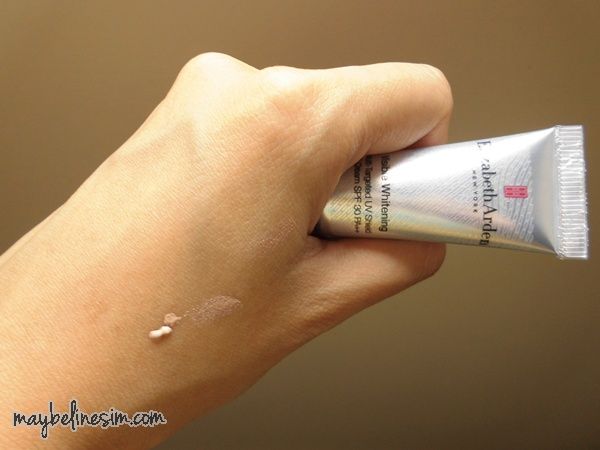 Look, totally blends in with my skin well. Non-sticky. Totally love it!

Non-sticky is a bonus because some BB cream can really get cakey and sticky on the skin which kind of irritates me because I hate oily skin so I can't stand a tinge of grease on my face.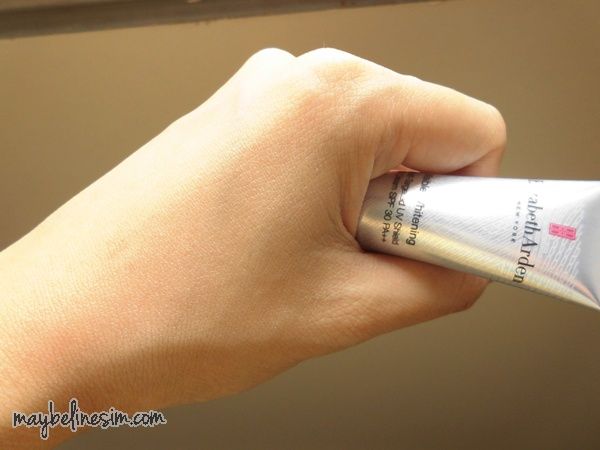 Smoothing cleanser - $55 for 125ml.
The micro beads melt when you cleanse your face, leaving the skin more even tone.




Now, for the melanin control night capsules - $140 for 50 capsules.
There was 2 capsules in the packet.

Tried applying it at night.

The fluid is quite yellowish. Doesn't look good because it look like some sort of plasma fluid HAHAHA.

But don't judge a book by its cover. I like of like it after effect. It leaves my skin moisturized and smooth. I like this product :D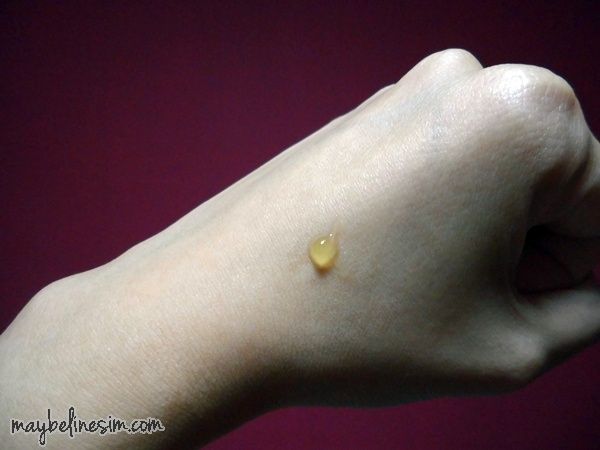 Dr Ci:Labo, a popular label from Japan crafted by dermatologists.

Super moisture EX.

I like its small sized. Easy to carry around. Light fragrance.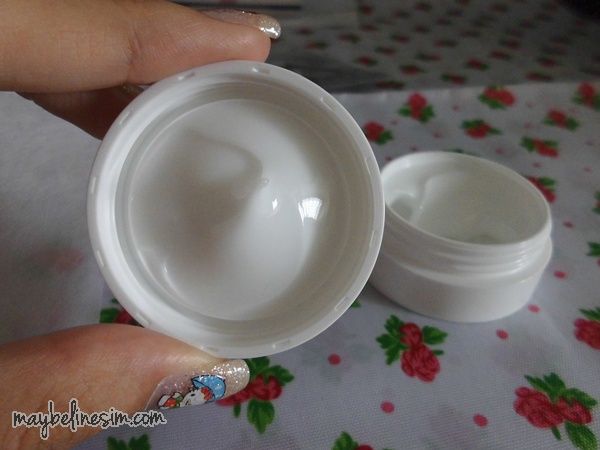 Super cleansing EX - $50 for 100ml on the left and Super washing foam - $47 for 120ml on the right.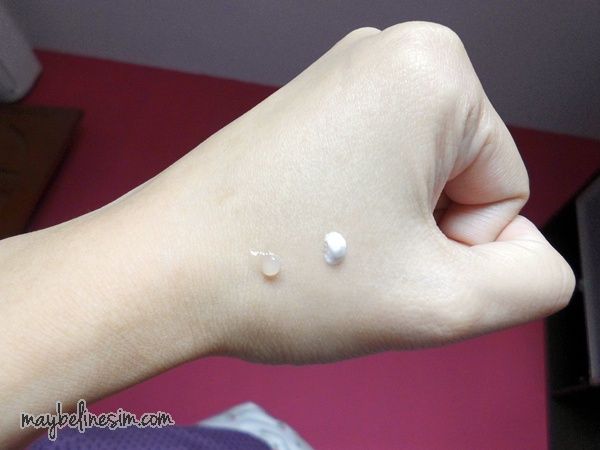 Easy to wash off. And super cleansing EX has a very light texture too.
It doesn't make your skin dry and it can remove the most stubborn make up!




Lastly is the BB Perfect Cream - $67 for 30g (Tskk, sounds a little pricey)
I have yet to try it yet but I know it's one of the product that many people are raving at.

It can be used as a make up base, cream or essence, so I guess it's worth the price!

.
.

Do you want to receive surprise boxes monthly as well?

Here's how it works:
1) Sign up for an account and subscribe to the service on www.VanityTrove.com for the
monthly subscription fee of only S$25 or pick the 3, 6, 12 months subscription options to get credits that goes towards redeeming a
complimentary trove!

2) Receive each month's edition before the month starts.

3) Receive the troves hand-delivered to you and enjoy the beautiful surprises within it! Test
and share it with your beauty buddies.

Yes, a box of goodies for only $25. Sign up today!