I always find it a bonus for a cafe to be cosy on top of serving nice signature dishes on the menu.

I enjoy indulging tasty food at places where I find them comfortable, so today, I'll be introducing you a place where you can add to your "favorite" list if share the same thoughts as me.

When I say that, you know I'll definitely visit the place again!

I went Boxing Crab @ Sentosa for food tasting the other time and went back for another round with my family so you know I don't lie! :D

So the focus here isssssssss THE MUFFET'S ROOM CAFE!!




We will let the interior design speak justice for itself first.

Photos contributed by various photographers and they are changed 'seasonly'. Some of them are taken by the young boss himself too (I am around his age and he's already a boss when I am only an undergrad still :O).

Well, I personally like the bricked walls and frames a lot. It gives me a kind of homely feel.




That's my boy in the little corner waiting for food.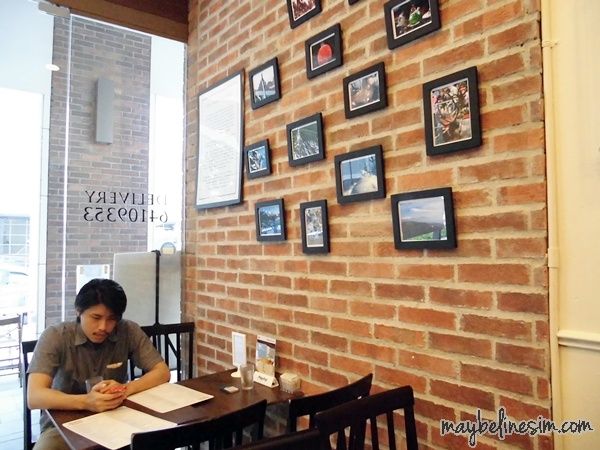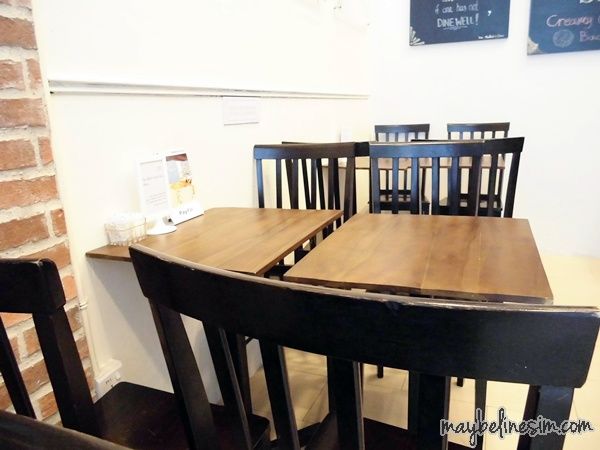 Hidden meaning in the picture below. If you managed to find the promo that is.




Waiting patiently for the fooood.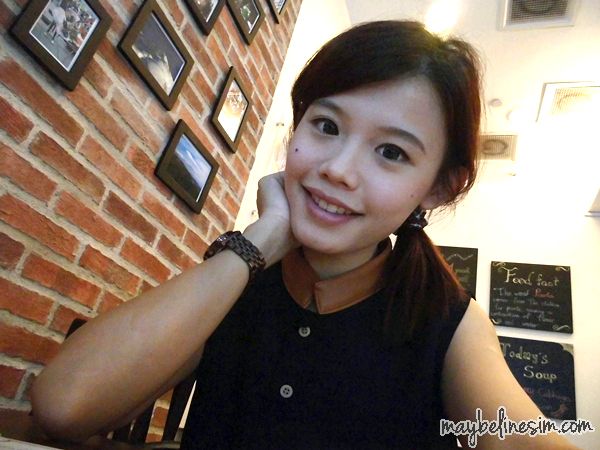 Signature Beer Battered Fish and Chips ($14) with homemade sauces and homemade truffle fries as side.

The boyfriend could tell that the fries were homemade with just one bite and I was amazed.

He can totally be a food critic because he has high expectations for food!!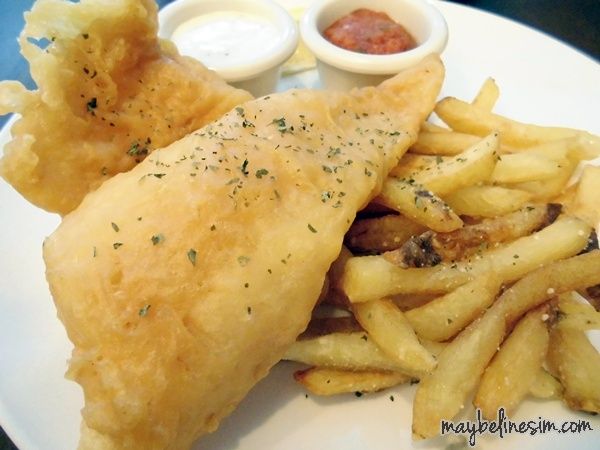 I am feeling kind of hungry again while blogging this.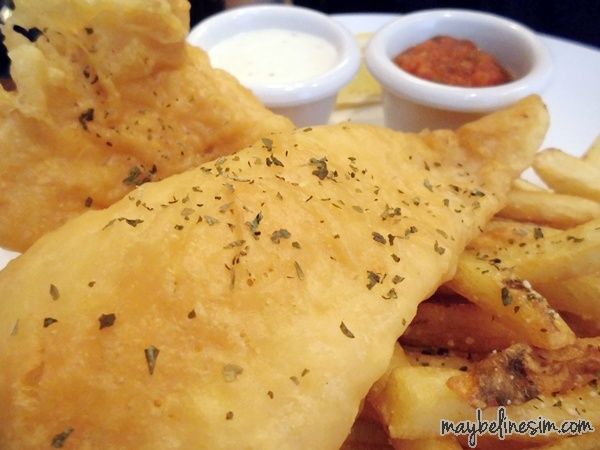 Juicy and tender on the inside. Mmmmmmm..




*chew chew chew*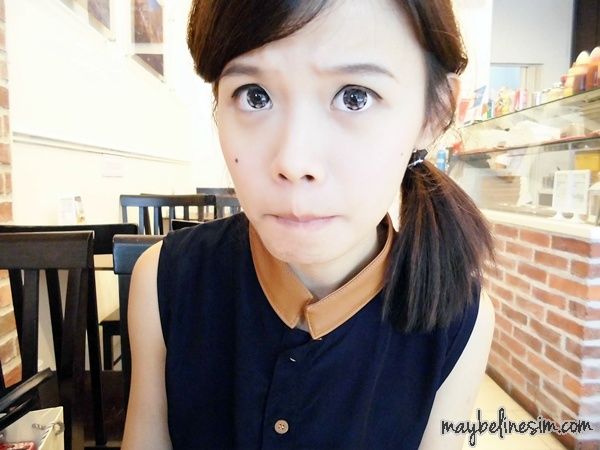 I LIKE THE FISH, THE FRIES AND THE TARTAR SAUCE!
So I'll rate it a 4 out of 5 stars.

Boyfriend's Muffeteers' Spread at $18 including 2 battered and pan fish fillet, crispy mushrooms, handmade chips and fruity salad.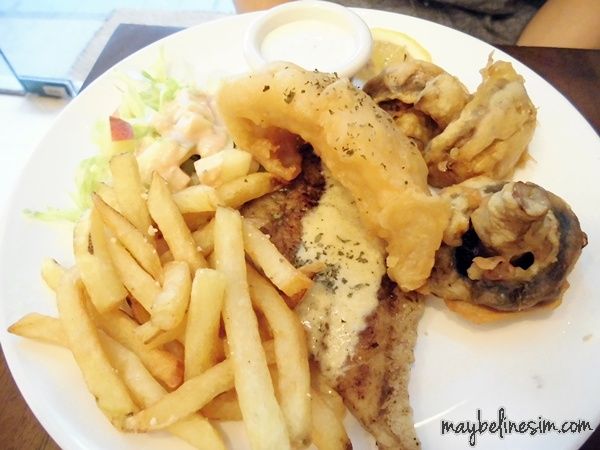 It is almost RARE for him to say thumbs up to any cafe but he praised the food we had that day.




You don't have to worry about the hidden cost because THEY HAVE NO SERVICE CHARGE AND GST. Sooooo all the prices are flat rates :)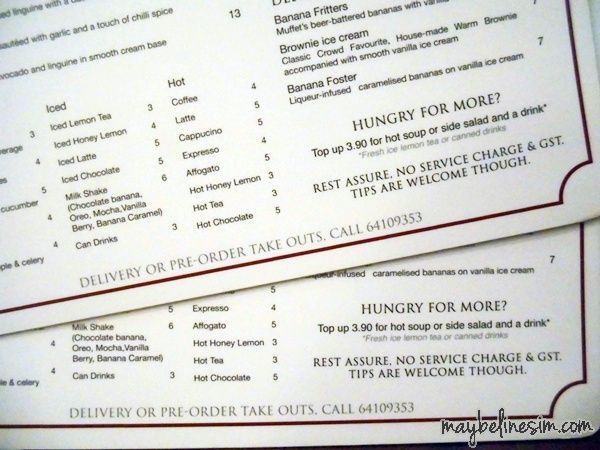 On top of fish and chips, they have pastas, burritos and other sides too.

Be their fan on Facebook now and enjoy 10% off total bill with a minimum of $15 spent.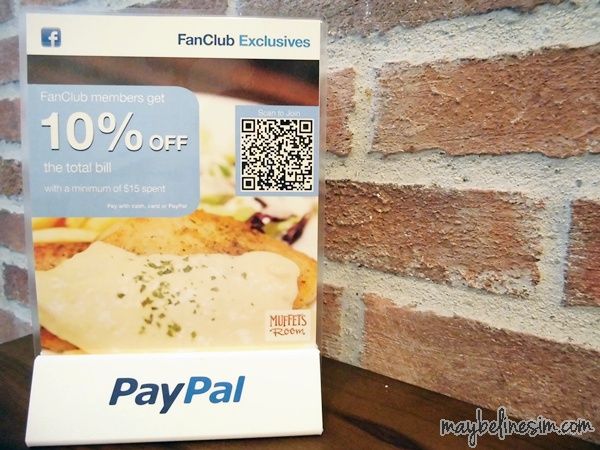 Location: 12 Gopeng Street, Icon Village, #01-16, Singapore, Singapore 078877

Mon - Fri: 11:00 am - 9:00 pm
Sat: 10:30 am - 3:00 pm
Sun: 10:30 am - 8:00 pm

How to get there?
1. Alight at Tanjong Pagar station
2. Exit Exit C
3. Walk into Icon
4. Muffet's Room is just around the corner

For more information:
Facebook - https://www.facebook.com/TheMuffetsRoomCafe
Website - http://www.muffetsroom.com

Trust me, I'll be back there for fish and chips again!