It is no secret that both Adel (my sister) and I are huge fans of HELLO KITTY!!

We will collect whatever thats has collection for Hello Kitty like fast food promotions and etc.

Now? 7-eleven has Hello Kitty too!!!!!!! It is a collaboration between Hello Kitty and tokidoki.

From 27 March 2013 onwards, you will be able to start collecting 10 limited edition Hello Kitty Tokidoki Figurines!!

The dazzling, wholly unique variations, from Rocket Kitty to Unicorn Kitty to Cupid Kitty, no doubt bring a unique charm to the 7-eleven stores!!

I was like.. "Can I bring this KITTY HOME?!" the moment I saw it. SO CUTE! It stands!!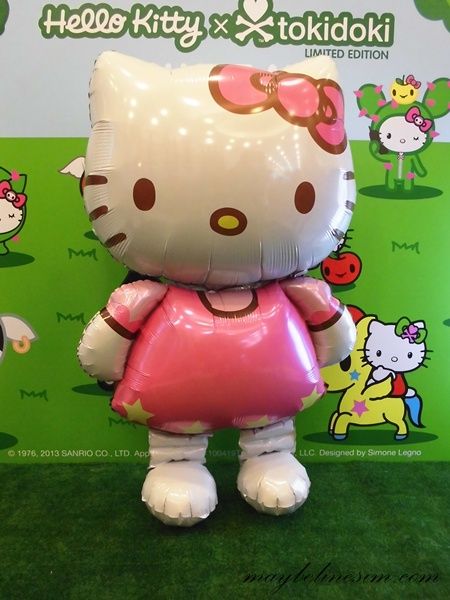 *hug hug*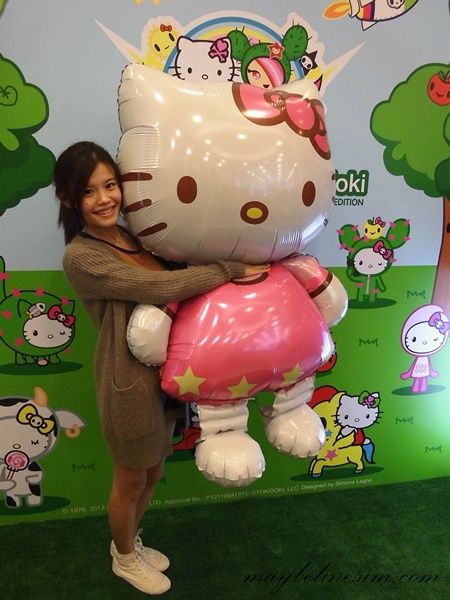 It's pretty easy to collect the figurines.

1. Simple spend $4* at any 7-eleven stores to get a stamp.
2. Collect 18 stamps to redeem 1 free figurine or 6 stamps and top up $3.90

They come in a mystery box so you can't choose what you want.

Additional promotions that comes along with it:

- Present the original Hello Kitty tokidoki box to enjoy 10% off standard tickets at Sanrio Hello Kitty Town (Puteri Harbour, Malaysia)

- Win 2D/1N stay at Tune Hotel (Danga Bay) and standard tickets to Sanrio Hello Kitty Town for 4 persons with min spending of $5. (There are 12 prizes to be won!!)

Something to top up, you don't have to go for instant noodles everytime you don't have the time to cook or wait.

7-eleven has a WIDE selection of QuickBites!!! Be spoilt for choice, with a satisfying selection ranging QuickBites to Singapore Selection ready to eat packed meals.

Surprisely, almost all the guests there that day gave thumbs up for those ready packed meals!

The most popular choices was the 3 below this picture. They taste nothing like instant packed meals.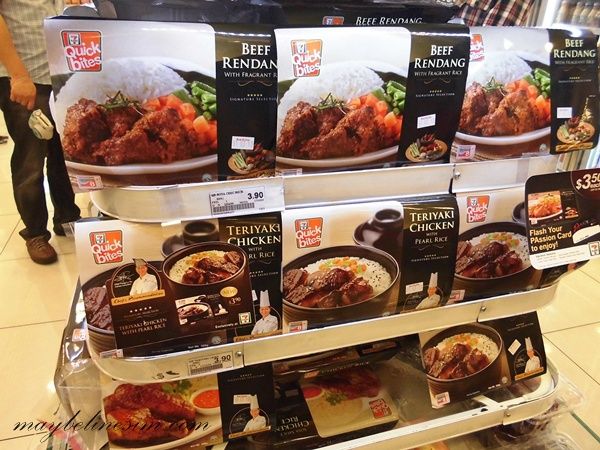 The usuals, sandwiches, pizzas and rolls!
The sandwiches used to be my first choice when I am too busy for a proper meal.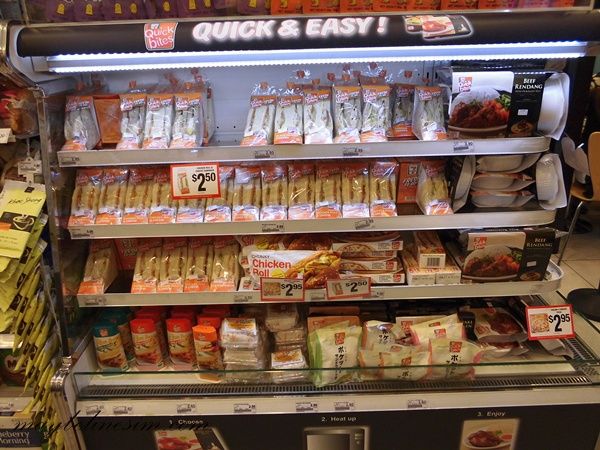 Like a yummy right?!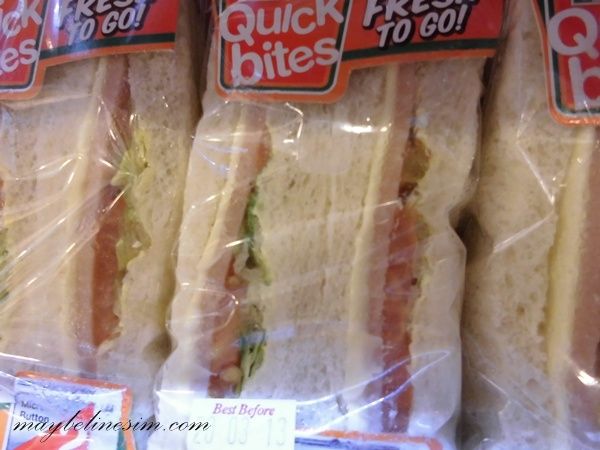 Not sure if you're impressed but I AM!! Fishball Mee Pok Dry leh! GOT FISHBALLS!!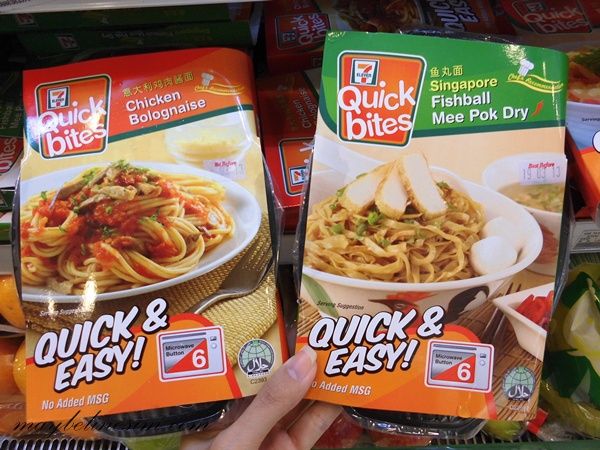 I wanted to try quite a few, but I don't have a huge stomach to contain all of them. Who has?!

My pick was the Macaroni & Cheese.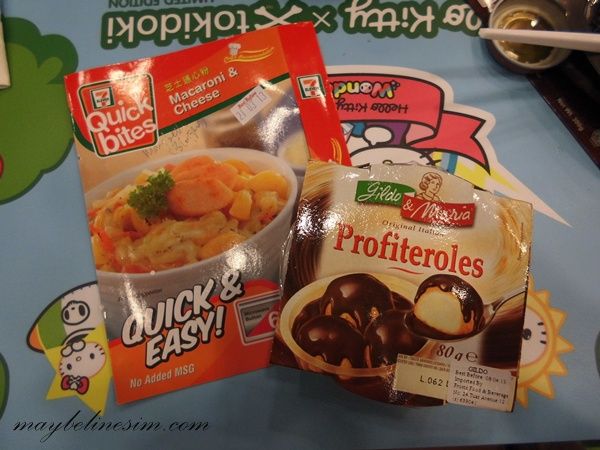 This was gooooooooooooood. If I could eat more, I would take another share.
Cheeseyyyyyy.

And the macaroni/ ham / sausage don't even taste hard. Almost like a homecooked meal.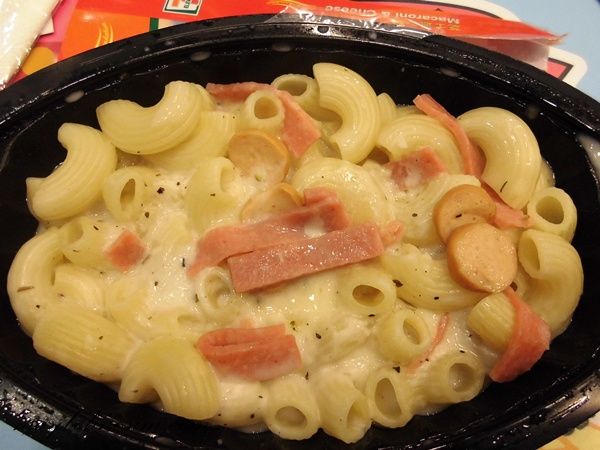 Profiteroles has a special taste. I was expecting it to be sweet but it has this tinge of bitterness among the sweet. Not really bitter. Just a little tinge.

Pretty unique one I would say.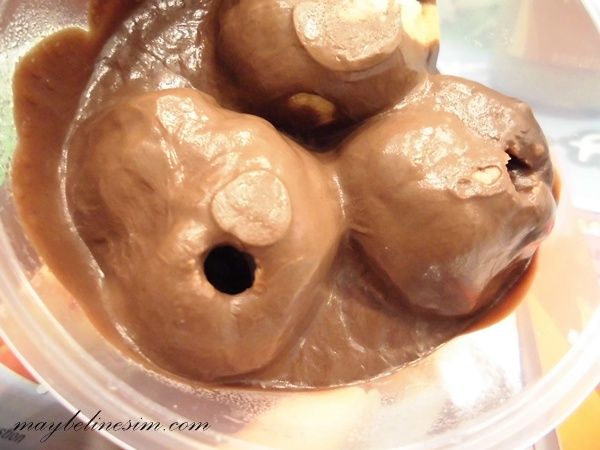 HP ate this Buttered Chicken or Curry, I can't remember the exact name.
But everyone who ate this were saying how good this was.

I think it's so amazing for instant meals to be this good.

When I was over at UK, my friends and I bought instant meal to try but the rice was all hard and disappointing. But the one we had yesterday was nowhere disappointing. CROSS MY HEART.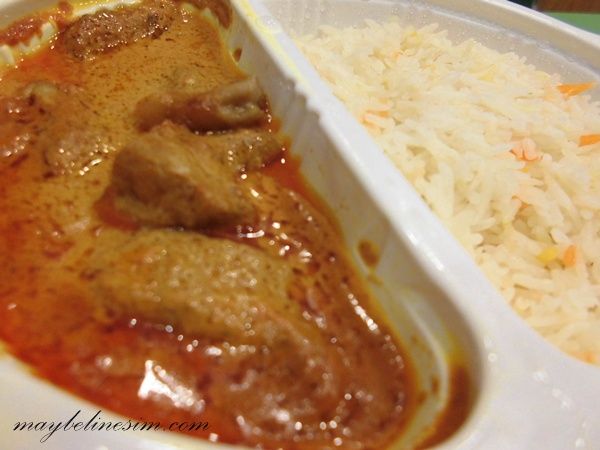 Let's get back to the Hello Kitty x tokidoki.

*starts screaming again*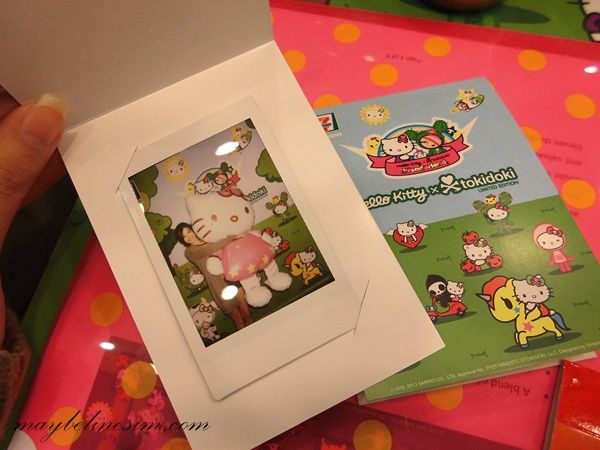 This is the exact figurines that I was initially talking about.

Can you see the unicorn?!?! and the pink Ciao Ciao? Ciao Ciao is my favorite!!

Some are figurines while some are keychains.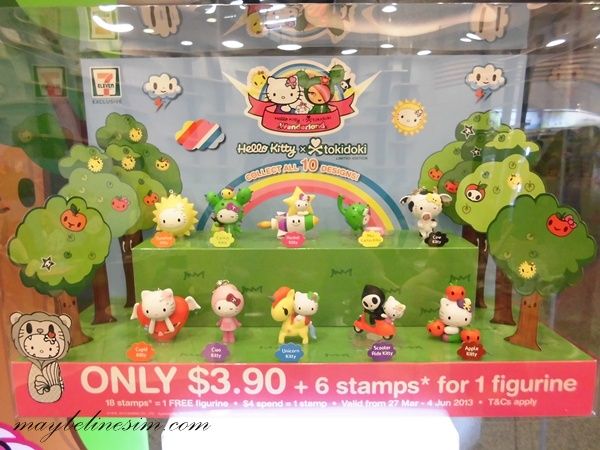 Here! My favourite in the collection (I love all okay!).
But majority of my friends told me the cow is the cutest.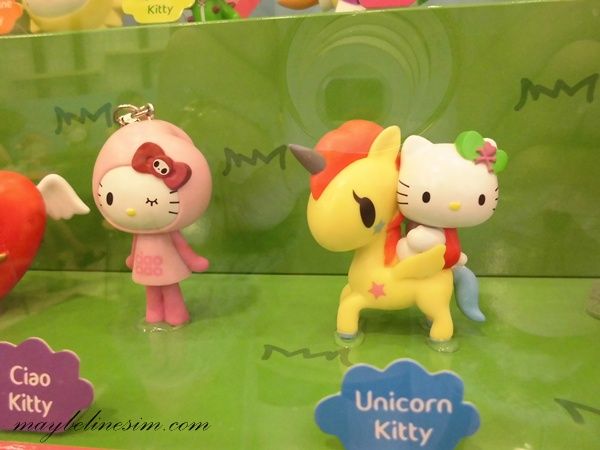 Hello Kitty x tokidoki and QuickBites = Paradise.
With a huge Kitty balloon beside me, It's HEAVENLY.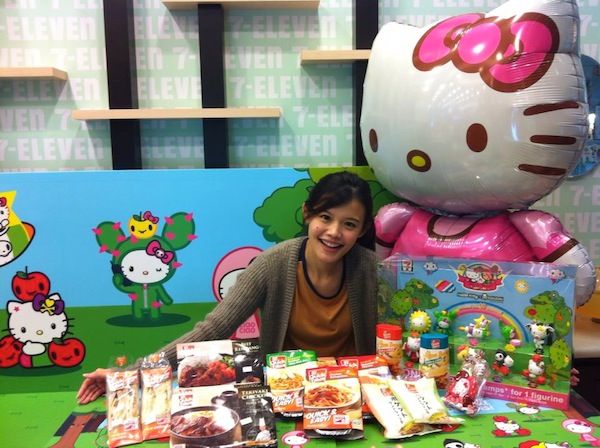 Since I posted this picture in Instagram and Twitter, I have already received quite a few requests saying that they wanna win it!

I only have a set to give away so I will have to be fair. It will be random and winner will be picked based on the number generator I find online.

YES. Winner gets the whole VIP set!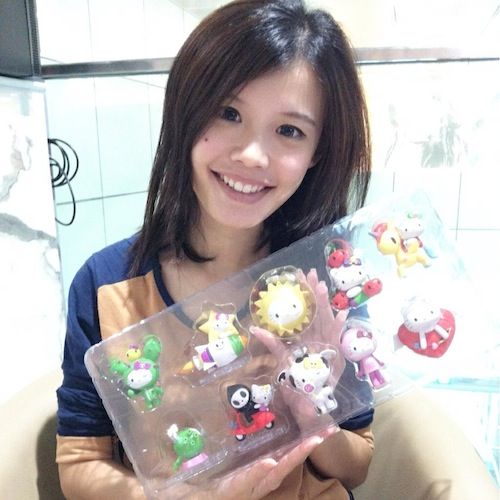 How to win this very exclusive set of Hello Kitty tokidoki?

1. Like my Facebook Page https://www.facebook.com/maybelinesimpage
2. Share the photo regarding the giveaway.
3. Follow me on Twitter, Retweet the giveaway if possible (optional)
4. Mention me to let me know that you have participated!

The total shares might not be accurate due to the privacy settings in Facebook (for eg, your settings are private), so make sure you do all the 4 steps so that I don't miss anyone out :)

It will be close next Thurs and winner will be chosen by Friday :)

Good luck!!!