Eucerin has generously sent a set of 5 products over! *throws confetti*

Eucerin is actually my boyfriend's favourite facial brand! Yes yes no joke!
Therefore, I am not new to this product because I have been using it quite frequently myself even before they sent these over.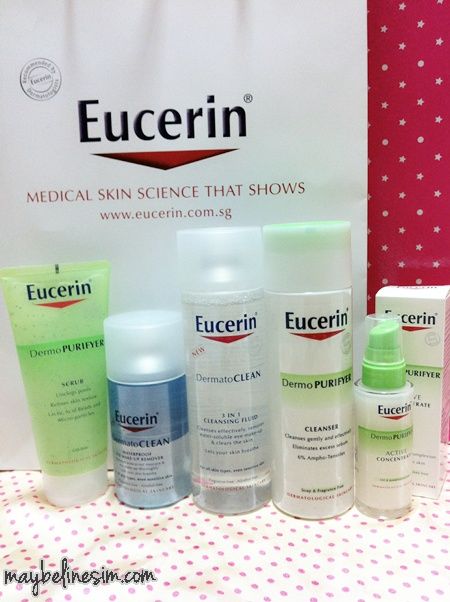 The DermoPURIFYER range fights all 4 factors of acne!

- Cornification at the opening of the sebaceous-gland follicle (called hyperkeratosis)
- Excess sebum production (seborrhoea),
- Proliferation of acne bacteria (Proionibacterium acnes);
- Resulting in inflammation.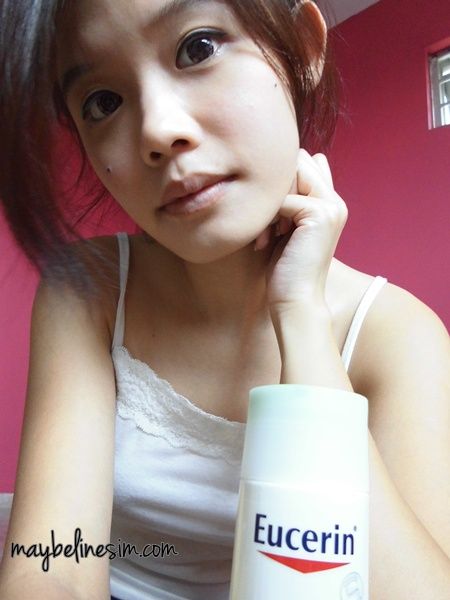 Not every person suffering from acne has the same skin needs. And that's why there is not
only one product to solve the problem for everyone.

However, this series contains the essential active ingredients to tackle the problems.

- Lactic acid has a keratolytic and comedolytic action, i.e. it is able to dissolve thickened epidermal
cells caused by acne, as well as comedones. It thereby addresses the first factor of blemished skin
and promotes an improved flow of sebum.

- L-carnitine regulates the production of sebum by promoting the uptake of fatty acids in the
mitochondria, converting them into energy. Thus, the fatty acids can no longer be converted into
sebum, and the amount of sebum is substantially reduced.

- Decandiol is known for its excellent antimicrobial properties, especially against Propionibacterium
acnes: the proliferation rate of the acne bacterium is markedly reduced, as early as 24 hours after using
decandiol.

- Licochalcone A, has a skin soothing and antibacterial effect and protects the skin cells against environmental stress by neutralizing UV-induced free radicals.

Let me show you the products.

1. DermoPURIFYER scrub ($18.60 for 100ml)

Because I have dry skin, I only use this scrub once every 3-4 days to unclog my pores.
Females like me make up almost everyday so we would need some cleansing beads to clear the dirts off our face every now and then. It doesn't leave your skin too dry after each scrub, so no worries!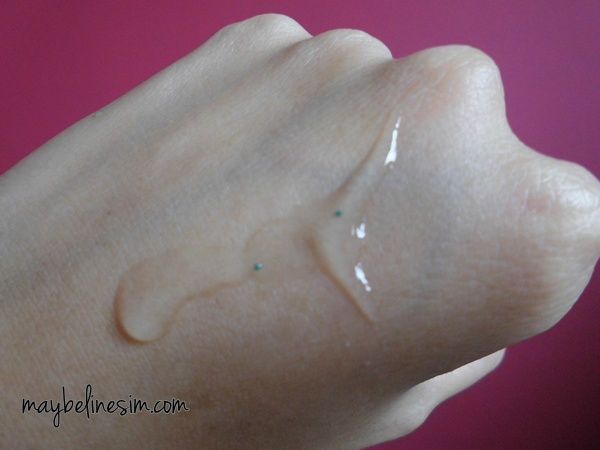 2. DermoPURIFYER cleanser ($21.20 for 200ml)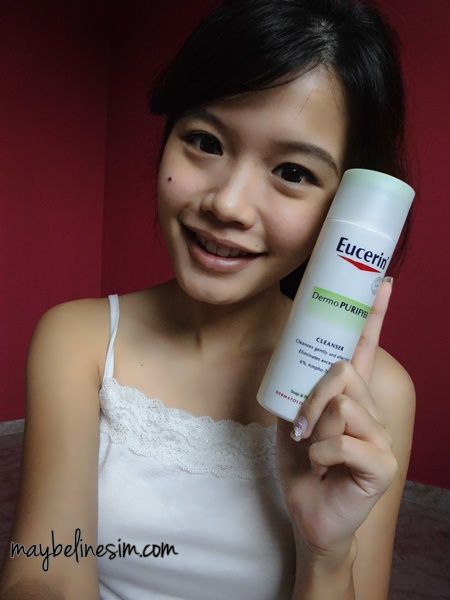 Just like the scrub above, despite being a product to fight acne, you do not have to worry about your skin being too dry after washing your face with this cleanser. In fact, I feel that my skin feels smoother after the wash.

Sometimes I skip the moisturizer step after using this.
As you can see from the picture below, the cleanser is almost liquid and clear.






3. DermoPURIFYER Active concentrate ($29.90 for 30ml)

This is to be applied after the toner! It is an oil free serum so you do not have to worry that it gets too oily. And it doesn't feel sticky and greasy after the application at all.

PSST: The absorbption is rather quick too.




4. DermatoCLEAN waterproof eye make up remover (Price Unknown)




It is pretty hard to wash off the stubborn mascara and eyeliners so I always try not to spam too much of them on my eye.

But this eye makeup remover makes everything easier. I can remove everything in less than 15 seconds of rubbing with either cotton balls/pads.

5. DermatoCLEAN 3 in 1 cleansing fluid ($27.90 for 200ml)




This fresh, ultra light cleansing fluid act as a cleanser, toner and make up remover all in
one step. Micellar cleansers which are liquid cleansers are used without water.

Apply a little bit on a cotton pad, wipe your skin down with the moistened pad, and that´s it! It removes make-up and impurities, tones and moisturizes, allowing the skin to breathe better and leaves your skin feeling soft, supple and comfortable.

.
.
.
.

Eucerin DermoPURIFYER is running a promotion only at Watsons, with an additional savings of 43%, instead of $45.80 for the Cleanser and Scrub set, it's now only $25.90 from now till 24 April!

Usual Price:
DermoPURIFYER scrub ($18.60 for 100ml)
DermoPURIFYER cleanser ($21.20 for 200ml)

It's only $25.90 for both now!
Take it as an opportunity to allow your skin to test out these anti-acne products at a low cost.

Okay? :)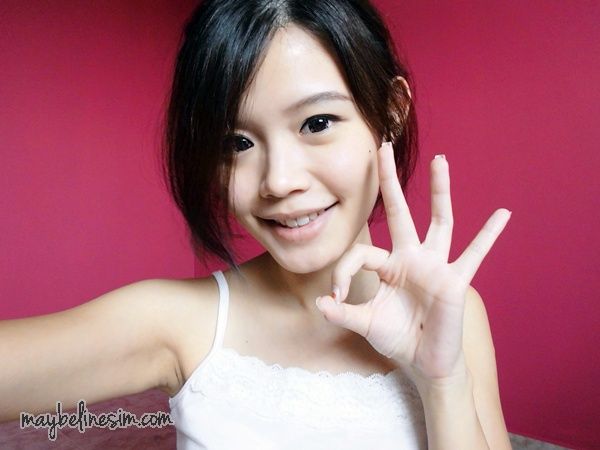 It is always better to have clear skin.