Backed by years of research and L'Oreal's supreme expertise in hair, they have now come out with a hair oil that is suitable for all hair type! It can richly nourish and intensely protect the hair from damage while providing brilliant shine, sumptuous smoothness and an ultra-lightweight and non-greasy finish.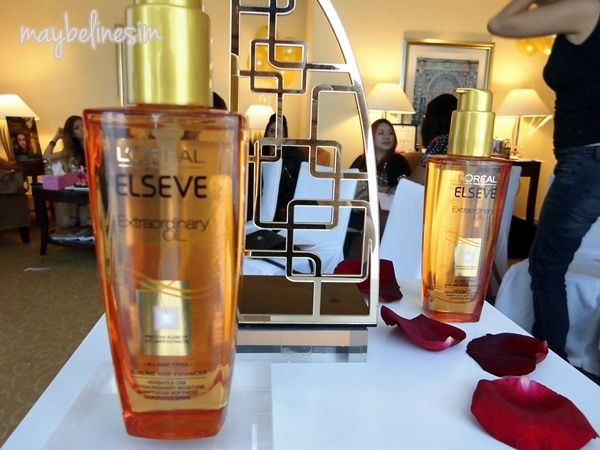 Retailing at only $23.90 for 100ml, this bottle of hair oil sure do wonders.

Everyone has the mindset that hair oils are heavy and greasy. It can causes hair loss, oily hair and etc. But that doesn't apply to this.

Extraordinary oil is created using 6 flower extracts - Flax, Tiare, Rose, Lotus, Chamomile and Marticaria. The combination of these oil nourishes and protects hair for a silky, shiny finish that is soft to the touch and light as oil.

Clearly, I had my fair share of doubts at first.

The demonstrated how nourishing the hair oil was. You can apply it for pre-heating treatment as a layer of protection and post treatment for a finishing touch.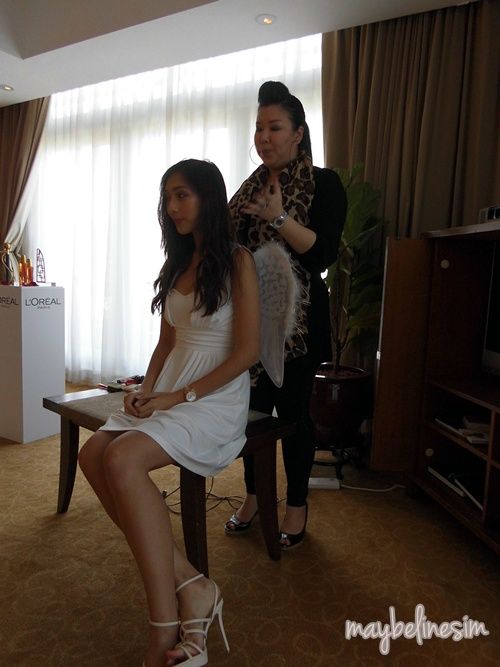 Straightening the hair after application. True enough, the application site look more smoother.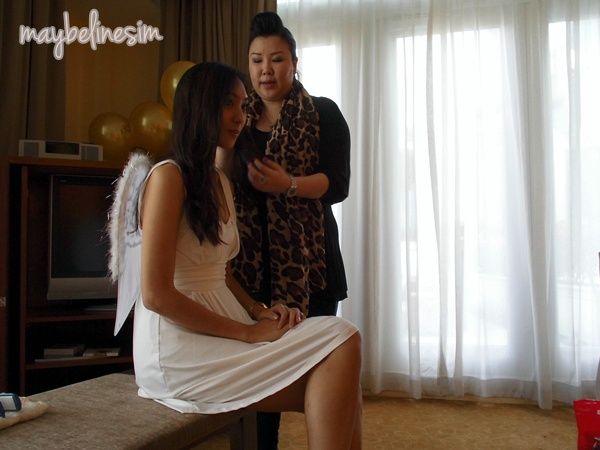 We applied it to the hair as well and even used the oil blotter to test how oil it was. Surprisingly, there wasn't much oil on the blotter.

When I first pumped it, I was like, "Woah, this is so so oily", I went ahead to put on my pony tail anyway.

It was 20 minutes later when I realized "EH? I didn't wipe my hands after the application. How come my palm isn't oily at all?"

It goes to show how well the oil was absorbed. Could have been absorbed faster, but I didn't even realize it.

Had a little catch up with Shine but nah, it's not enough!




Next time when I am married, I wanna stay as pretty as her. I don't wanna be a Huang Lian Po!




Anyway, anyone can indulge in the extraordinary oil whether you have dry, frizzy, curly, straight or thin hair.

Because it's so light-weight, L'Oreal suggested to start with 2 - 3 pumps per application and to layer on as needed.

PS: Start applying from you hair ends first.

Other than the pre and post heating treatments, you can also apply it
- 10 minutes before shampooing and conditioning to prepare the hair,
- before blow drying on toweled-dried hair to protect the hair from damage before styling,
- throughout the day, as a finishing touch that leaves hair with a glowing shine and sumptuous smoothness without weighing it down




For more information, please visit: https://www.facebook.com/lorealparissingapore