Before you scroll down to read the rest of this entry, allow me to ask you a few questions.

1. How do you feel when you lose/ or realized that your phone was damaged?
2. Do you know how does an insurance works? If yes, what is your take on insurance for your gadgets?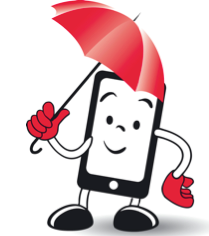 Mobilecover launches Singapore's first online handphone and tablet insurance product.
- The first and only online handphone and tablet insurance product in Singapore, underwritten by Zurich Insurance Company Ltd (Singapore Branch).
- Recent survey findings show that 97% of Singaporeans feel stressed when they lose or damage their handphones, yet have no way to insure them.
- 88% of people surveyed in Singapore said they will pay to have their phones insured.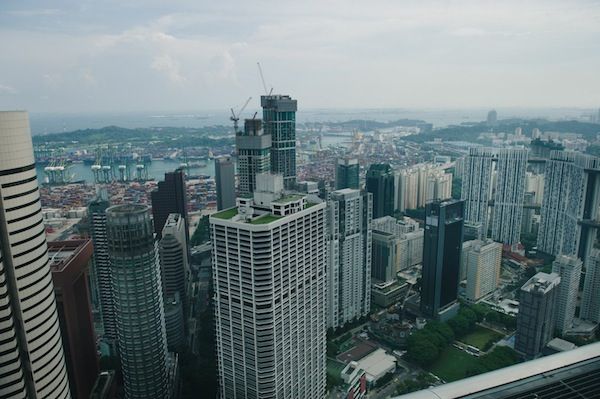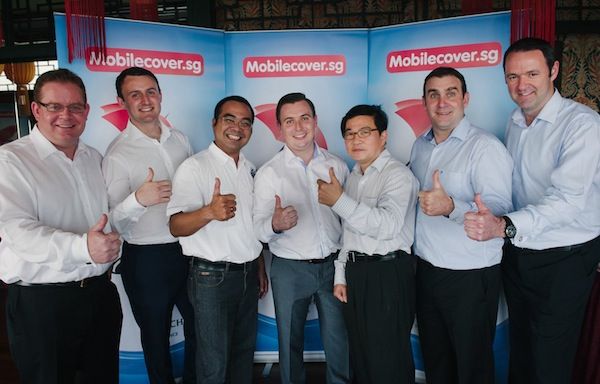 Regardless of mobile network, Singapore's consumers can now insure their handphones or tablets online in just three minutes. If the consumer's device is accidentally damaged or in need of a replacement, Mobilecover will repair or replace the damaged device and return it to the consumer's door or desk, providing a valuable time-saving service.
From now onwards, Singapore's consumers can sign up online at www.mobilecover.sg for a relevant insurance product to suit their needs. The new insurance product is underwritten by Zurich, one of the world's leading insurance companies. Consumers will have a choice of payment methods.
Take a look at the 2 plans below. Our usual mobile warranty do not cover the liquid damages but Mobilecover does. How many times in your entire life have you accidentally dropped your phone into the toilet bowl while zipping your pants or damaged due to water?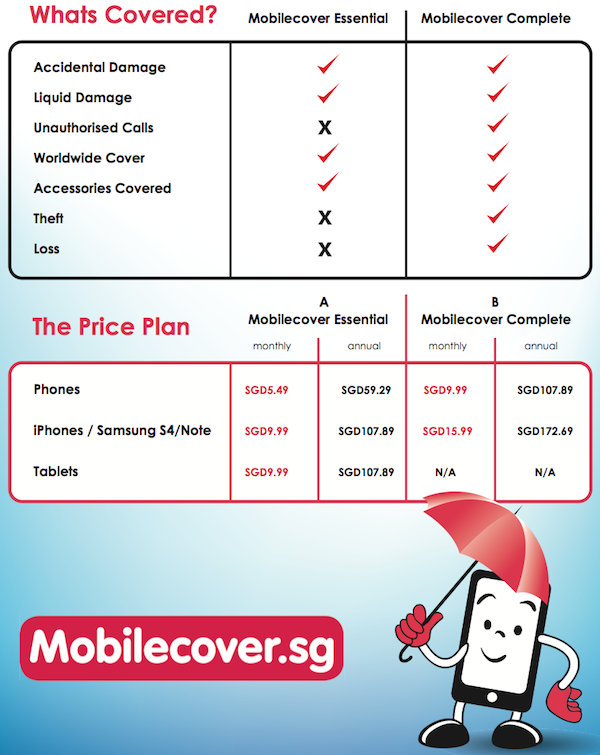 At prices starting from just
18 cents a day
, Singapore's mobile users can now enjoy protection against damage, loss and theft, as well as added benefits such as worldwide cover 24/7, accessories cover and protection against unauthorised calls.
"Our research shows that there is significant demand for such a product, as the handphone is now at the centre of both our business and personal lives".
In a survey involving 900 participants conducted in Singapore in March 2013, Mobilecover found that 43% of Singaporeans felt their stress levels peaked when they realised their handphones were lost, stolen or damaged.
The same survey also revealed that 88% of Singaporeans would pay to insure their handphones. In 2011, a Norton survey found that 52% of adults in Singapore have fallen prey to mobile phone loss or theft.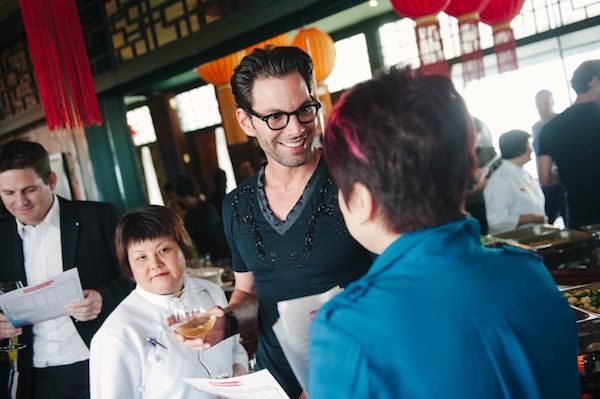 Singapore boasts the world's highest smartphone penetration rate, yet no company is offering cover for these gadgets. Mobilecover has found that demand for such an insurance product is high.
Mobilecover, which has already become Ireland's leading provider of online handphone insurance, plans to bridge this gap and has chosen Singapore as a springboard to bring its innovative insurance products to Southeast Asia.
So now, you can allow your phone or tablet to get wet in peace. HAHAHA. Kidding ;)
For more information, Please visit:
www.mobilecover.sg