Have you heard of the new fragrance I am using yet? It's Especially Escada - a luxurious and feminine scent inspired by the spirit of todays joyful, spontaneous and glamorous woman who likes to let her emotions run wild.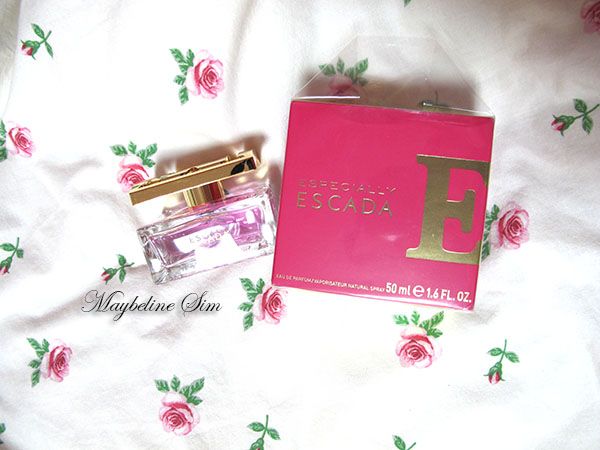 This unique scent was already launched in Aug 2011 and will be a permanent addition to Escada's sophisticated range of classic fragrances.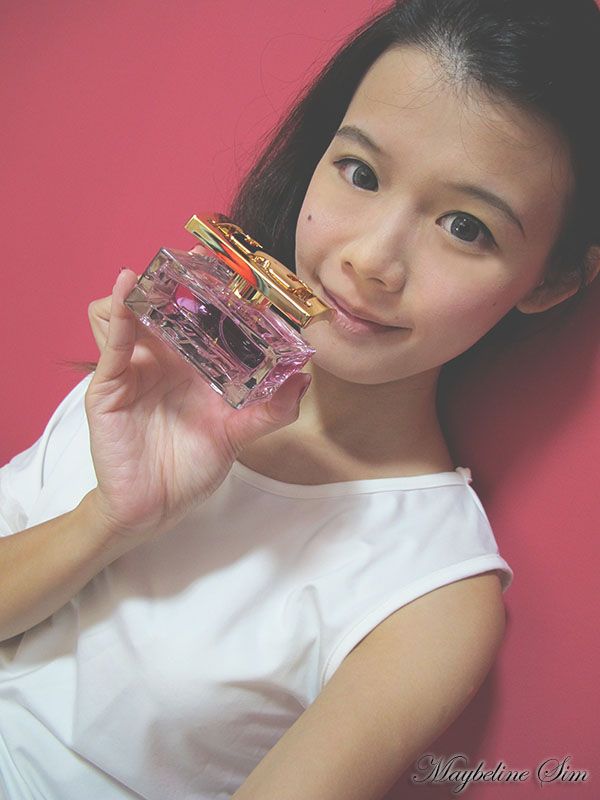 The packaging is a luxury yet striking design. Can you spot the 2 E right in the middle?

The solid, square glass flacon houses a rosy pink fragrance juice which is sealed within using classic, iconic double E logo gold-finish lid.

It gives an elegant but with a touch of playful femininity.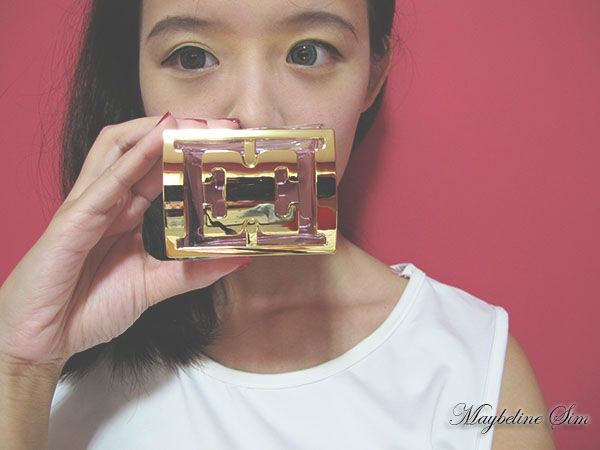 People who love the scent of flowers like roses would definitely love this for this scent is built around a delicate rose accord.

Inspired by the glistening scent of morning dew on a sparkling rose, Especially Escada says luxury but in a modern and light-hearted way.

The fragrance opens with an intense and sparkling top note of pear that combines with the sweet, exotic and musky notes of Ambrette seeds. Together, they unfold the joyous femininity in you.

One of the most luxurious rose species, the Bulgarian rose is uniquely collected in the early hours of the morning to best capture its sophisticated and classic aroma.

Delicate notes of Ylang Ylang work with the rose to create a soft, floral and intensely feminine appeal. The floral bouquet at the heart radiates a fresh and natural aura of positivity, the uplifting ingredients are synonymous with joy unfolding.

If you want it short, this fragrance gives you femininity and at the same time, sophistication.

It's a complicated affair.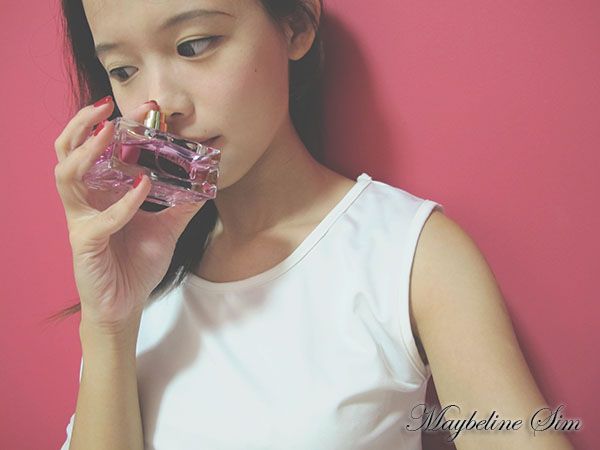 Bar Refaeli is the new face for this the new scent. It strikes the perfect balance between elegance and high-energy glamour.

And her take on the scent:

"I absolutely love it. It's not too sweet and it doesn't feel too heavy. It smells really feminine and soft but still elegant. It has this really unique and rare rose inside it, the Bulgarian rose, it's very hard to collect and you can really sense that because it smells absolutely beautiful."

My take:

"I like it as it is not overpowering as you know some floral scent can get really over so it is suitable for any shopping day out, work or dinner. But I guess the main thing which attracted me was it's really classic packaging and bottle!"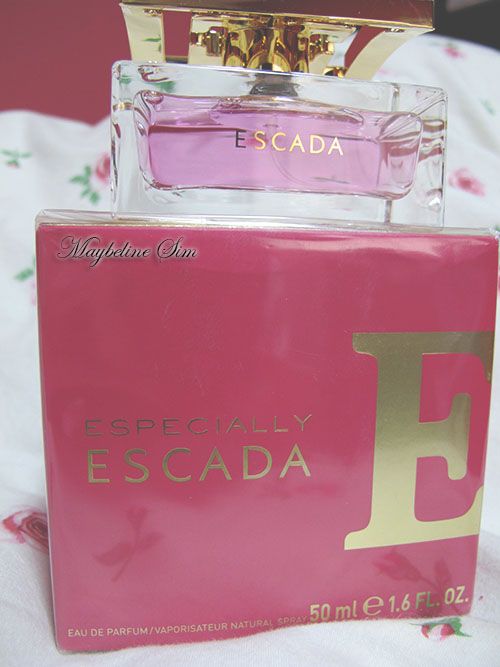 As it is Eau de Parfum, it is more lasting than Eau de Toilette.
So you can expect it to stay with you for the entire day.

How do you apply your Parfum?

For me, I prefer to rub it around my neck area and a few spray on my clothes.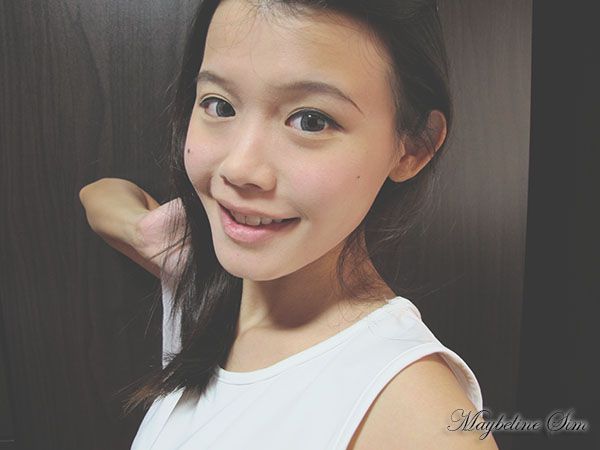 Thank you for sending me this fragrance. I am so glad I have more choices now! :)