If you're conservation and still wanna look cool and stylish, you can match Glossi this way:

I matched it with a plain white spaghetti, and boyfriend's shirt. It really is a guy's shirt!

Like I said previous, as my frames are white, I can match it with any colour so I matched it with a green stripes shirt.

Actually, if you have a reflective blue, red or yellow frames, you can match it with different colours to give it a funky look!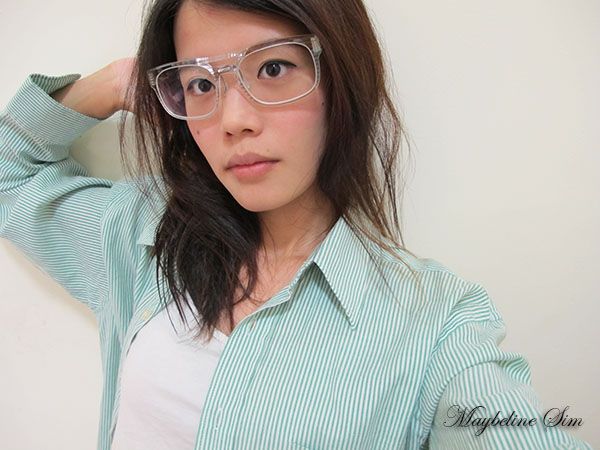 You typical girl next door look, but cool, cause I CAN HAZ GLOSSI!




And my favourite tear drop shaped shades!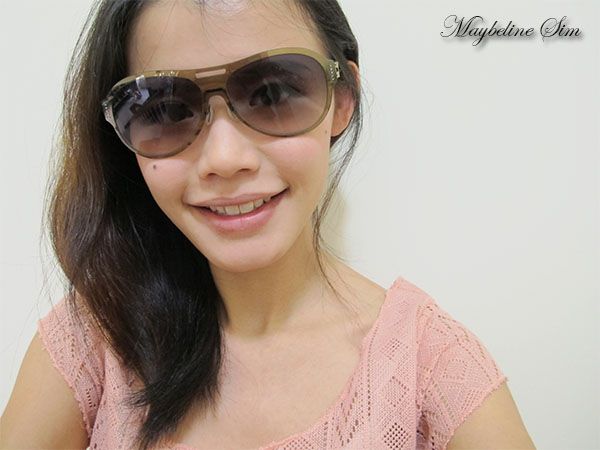 Play around with the gloss, match them with your outfits and you can never get too plain with Glossi.

Remember, Glossi is only available exclusively in Nanyang Optical stores (Singapore) only. So if you would like a pair of Glossi for yourself, head over to any of their outlets now! :)