Do you know that Jill Stuart is available at Takashimaya and Isetan Scotts?

They have just launched their Spring Summer 2013 collection and yours truly was present at the launch.

This collection is filled with lace and florals which is what Jill Stuart is famous for.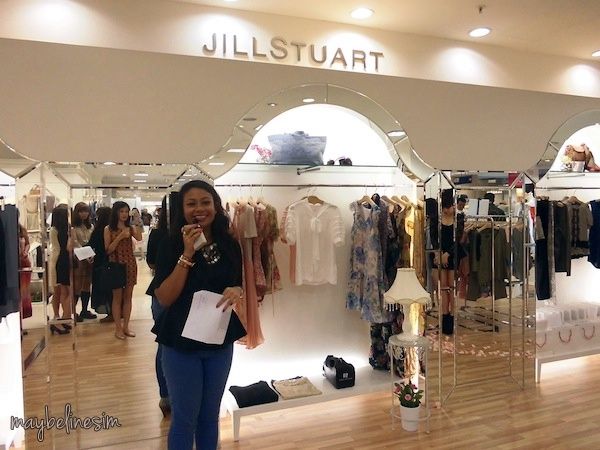 "I make clothes I want to wear. It's trendy, but not crazy. It's feminine and sexy for women to be lady like, and it's pretty, easy to wear, reasonable in price. This is the main concept for my clothes." – Jill Stuart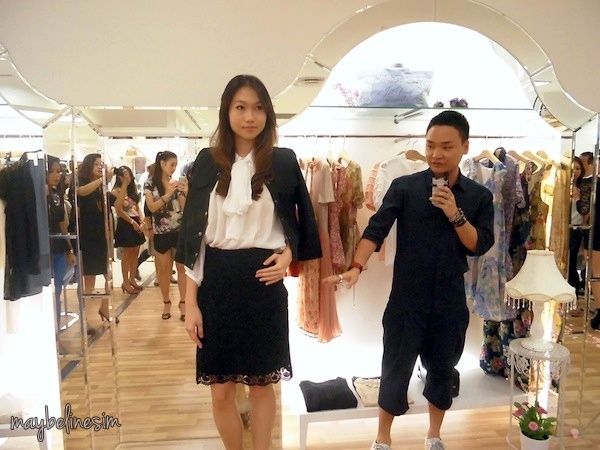 The white top that the pretty model was wearing inside is priced at $199 and made of 75% Rayon and 25% Silk. The material made it sound so comfortable already.




The blouse on this model is available in 3 colours at the price of $149.




The dress seen below gives me a sweet summer feel. You know I would pick floral and lace anytime.




I had always find white dress sheer which is why I don't buy them often, but this has proven that not all white dresses are sheer.




This playsuit caught our attention that day because it was quite different from the rest that were modeled that day. Florals and lace? No. It's leopard now yo!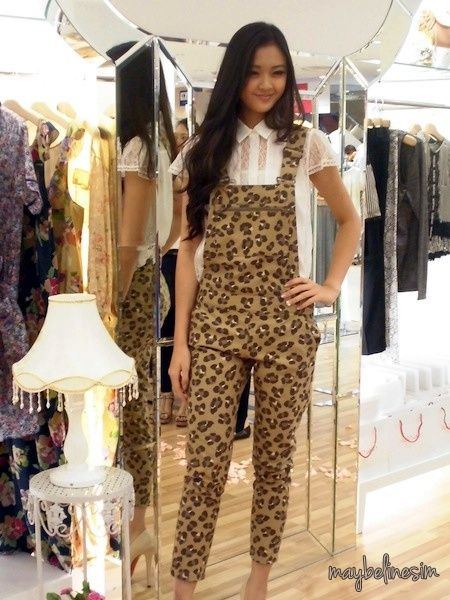 Not sure about you but I love knit tops. They are probably the most comfortable wear ever. But speaking of which, sometimes it may be too warm to wear a knit top for an entire day in Singapore.

This knit top is available in 4 different colours - Beige, Light Blue, White and Black at $179 each.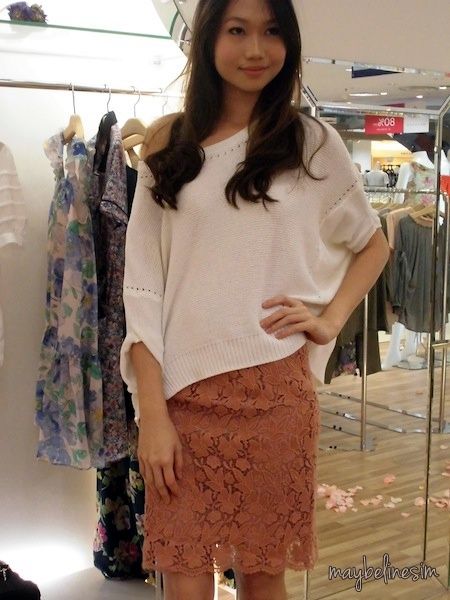 They also have sports wear just in case you're wondering!
Very thoughtful of Jill Stuart to design for any occasion and event.

Cupcakes were specially ordered and designed by Shiberty (Jessica) to suit the theme. So sweet!




The collection is available at Isetan Scotts.

For more information, please visit: https://www.facebook.com/pages/Jill-Stuart-Singapore/391370580935104