The least sporty girl is back at Me on 3 again! This time, I am really trying to be sporty cause I am (now) trying to get a pair of sport shoes :D

As you have already know, Mediacorp Meon3 was held outside Takashimaya 2 weeks ago and WOO, I went to cover the event (as a blogger again, obviously) and had backstage passes to be REALLY up close with the celebrities.

Of all, my favourite celebrity/picture was.........
Tay Ping Hui!! (which was also why this photo is the biggest HAHAHAHA)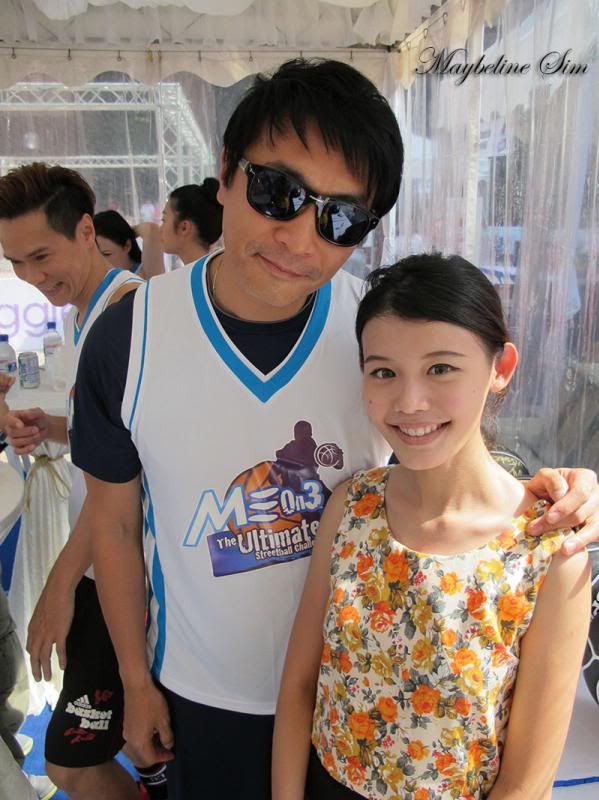 All the celebrities that were there had to sign the basketball.
Autographed basketball! Would you keep it or play with it (and let the ink fade?)

Guys just wanna be cool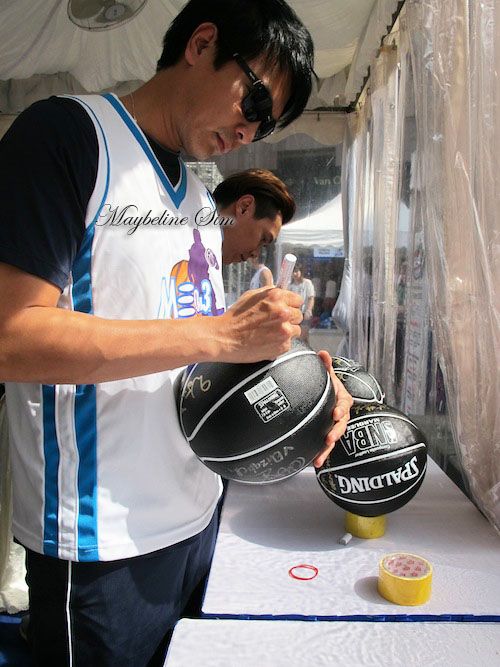 and ladies smile are always that warm.


Lee Qiao Er, as friendly as ever? She remembered us from the first event as asked if we will be shooting with her as well :)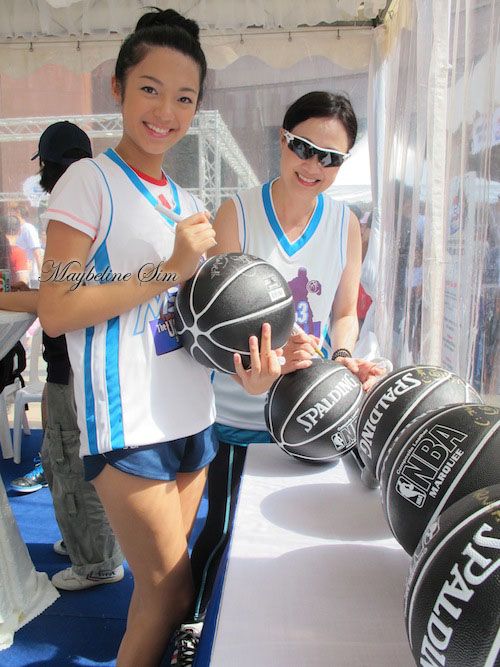 Although Hong Hui Fang always take on aunty roles in dramas, but FWAH, her complexion looks good and fair! Nothing like an aunty at all.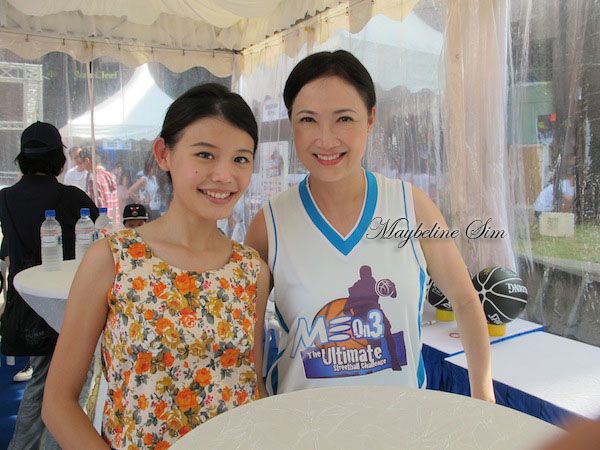 Host of the day, the ever bubbly and funny Pornsak!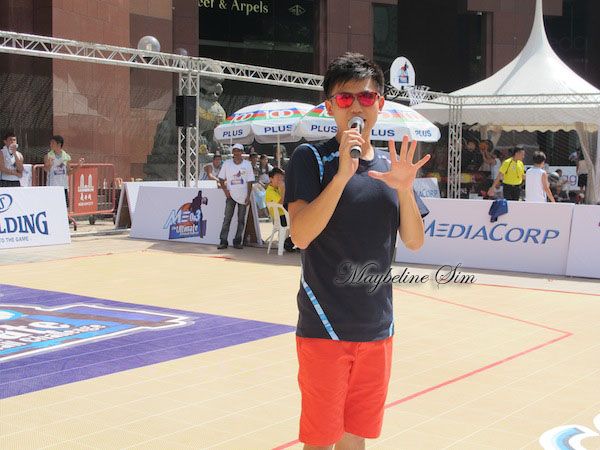 They were giving out $2000 cash to a lucky winner simply by just shooting the ball into the loop from half court. Many came to tried. Many tall and skillful guys came. But guess who won?!?!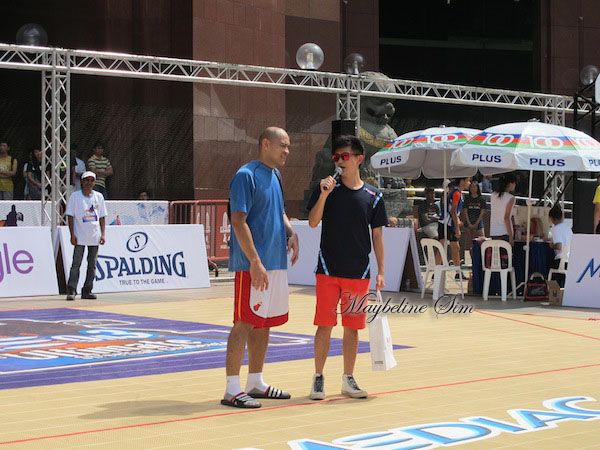 It's this little girl here! MY GOD SO LUCKY? Was it skill or was it luck? Nobody knows except her!
Everyone was cheering like mad and I could hear her friends shouting from behind "LUNCH'S ON YOU. WE DON'T CARE. LUNCH'S ON YOU!!!!"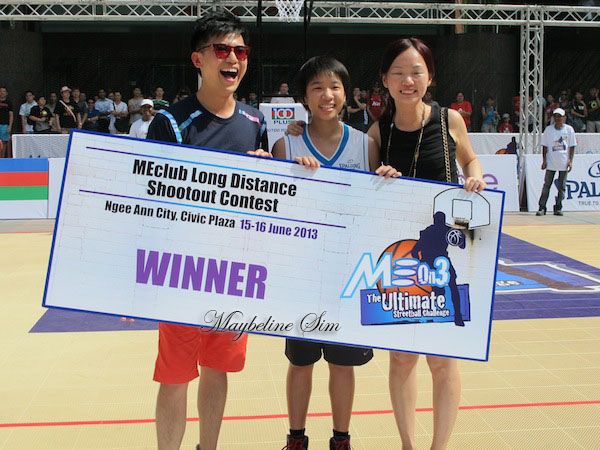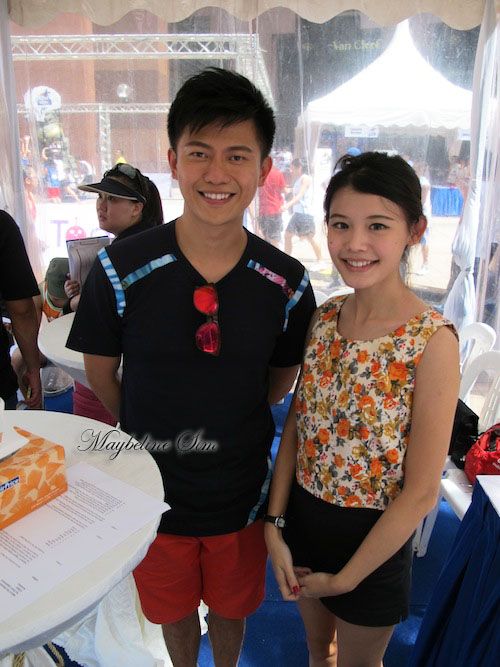 Just as the name was saying, Me on 3, it was 3 against 3 matches. While waiting for their turn/match, they could also visit other booth for other basketball related activities as well, which is more of a carnival than a competition in my opinion.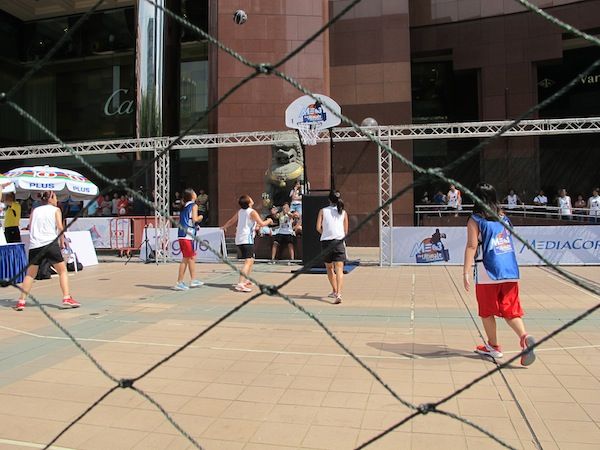 Warming up!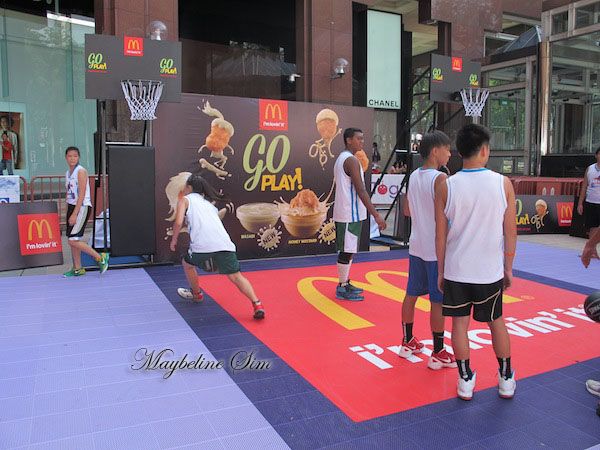 Popular arcade games were there as well. Lucky them! No dull boring waiting time.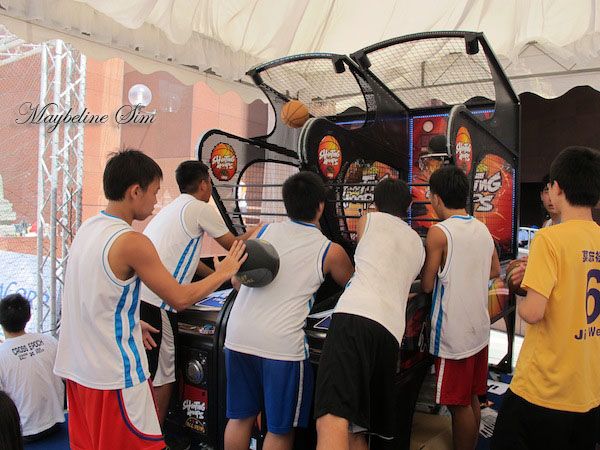 She got really long legs *ENVY*. Really like her for being so friendly and real :)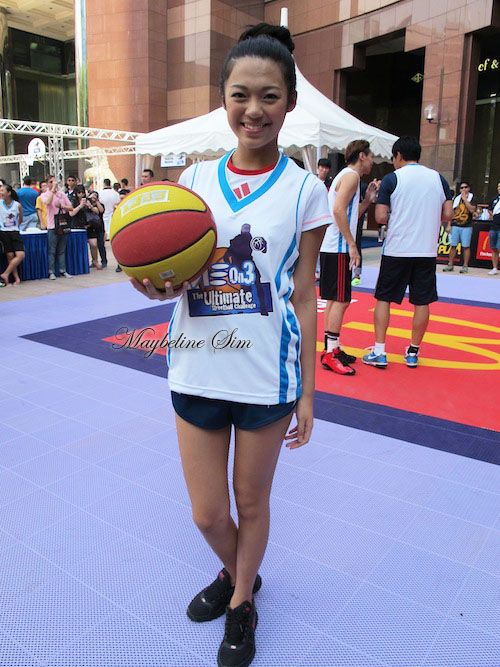 All the celebrities warming up.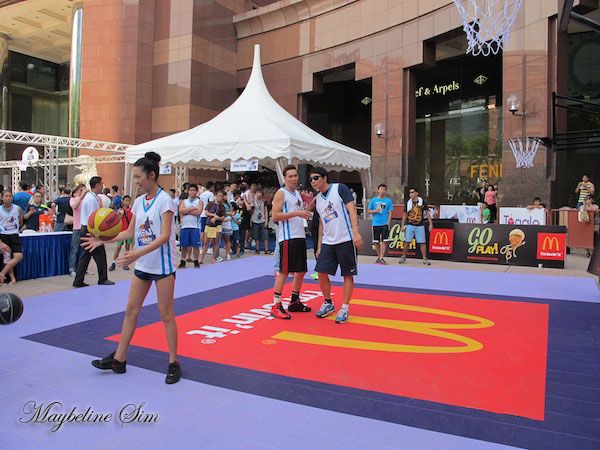 Getting ready for the match that they will be facing with the contestants.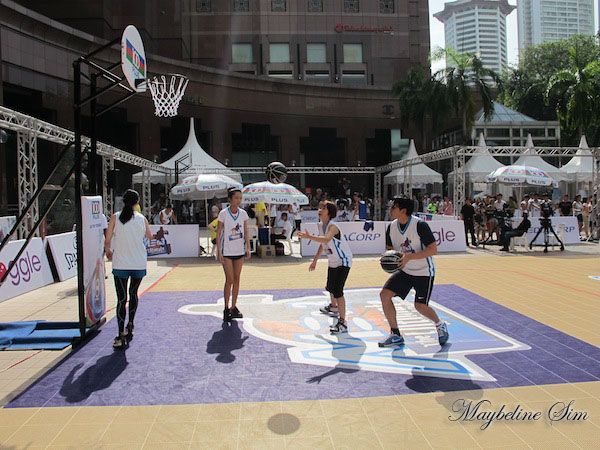 It was a really close match for the guys VS guys because they kept scoring non stop!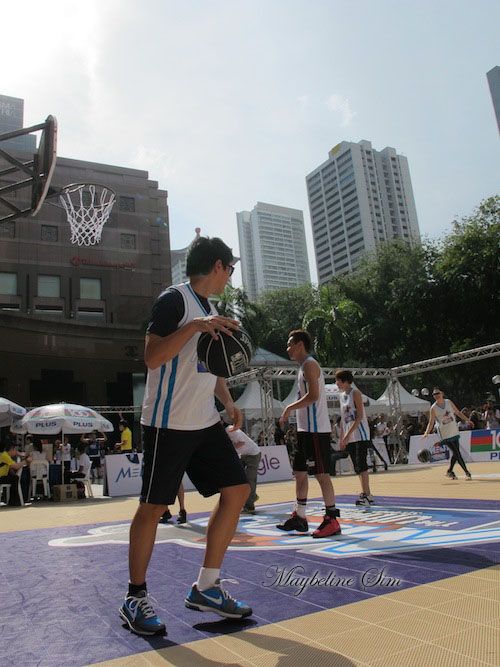 As for the girls, Ya Hui sure is talented/lucky. She managed to score quite a few random scores and the female celebrities won the match against the female contestants.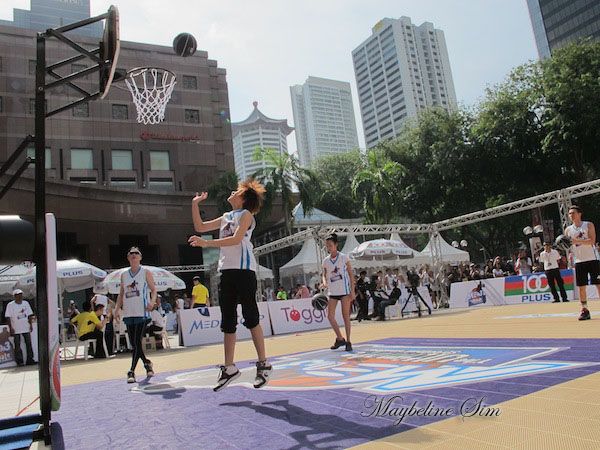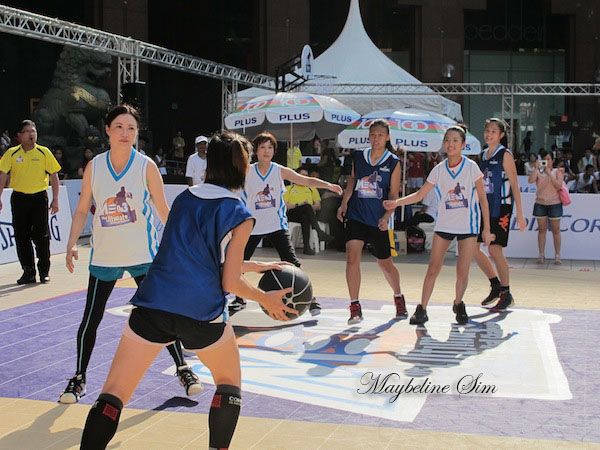 And I think I might have accidentally adjusted the size of the photo when we were taking this photo.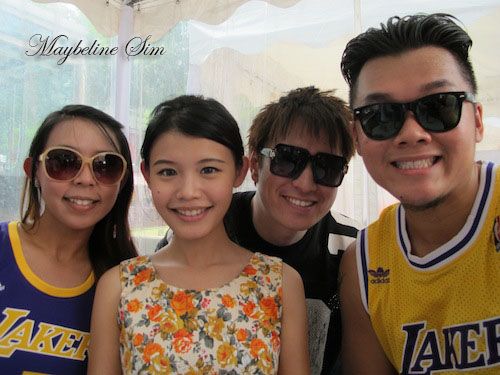 Nonetheless, it was a sporty, sweaty and fun day!

Hope you guys were there and liked the event as well! :)