Got lucky and went to visit Jia Jia and Kai Kai as a blogger.

The first thing that came into my mind was "PANDA BAO, I AM COMING!"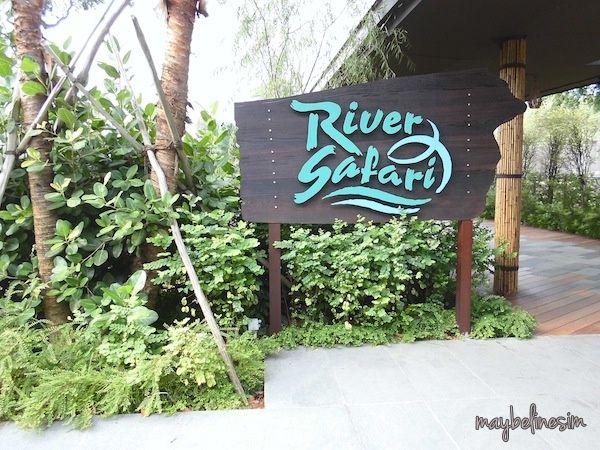 River Safari is Asia's first and only river-themed wildlife park, and is the newest addition to Wildlife Reserves Singapore's portfolio of award-winning parks.

There are over 300 animal species including 43 endangered species. Yes, endangered!!

I don't know how my camera managed to take this shot but I like it a lot!

This is the Alligator Gar which is able to grow up to 3m in length and 100kg in weight.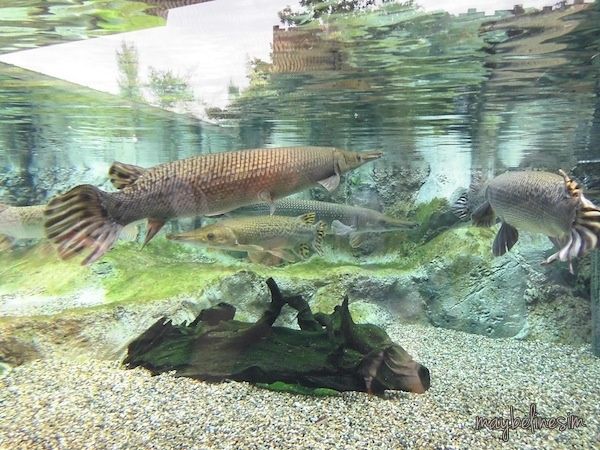 And if you're wondering how they are fed, it's almost "handfed" by the zoo keeper!




This is perhaps the "baby" version. It was quite small and it wouldn't move AT ALL.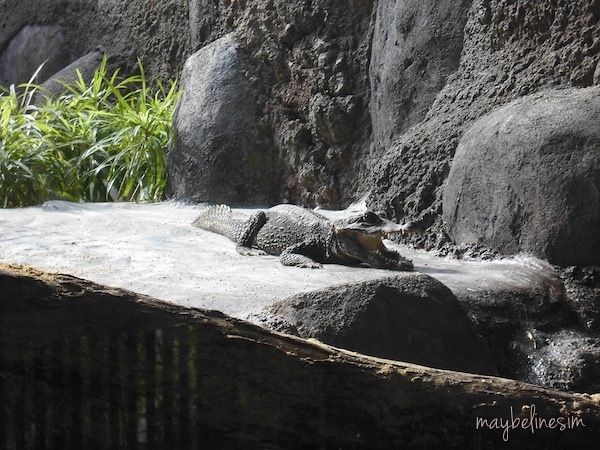 And now this, I feel frighten at the look of it. It was so so close up and extremely huge.
I could imagine him eating me. LOL.




This sign is ultra cute! LOL. Shut up!!




I love how carefree the fishes swim in the water. I yearn to be as free as them (though I know they are kept in a tank here, but at least they are still kinda free).

Meet Mekong Giant Cat Fish!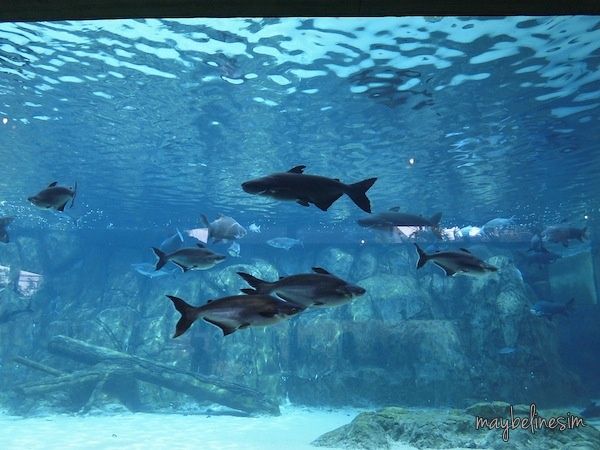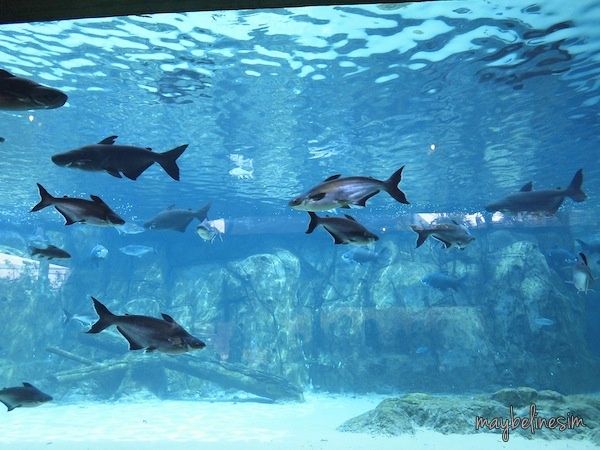 But in reality, we are smaller than the boys :(




Lesser Adjutant Stork who wouldn't come down. Bro, don't be so cool yo!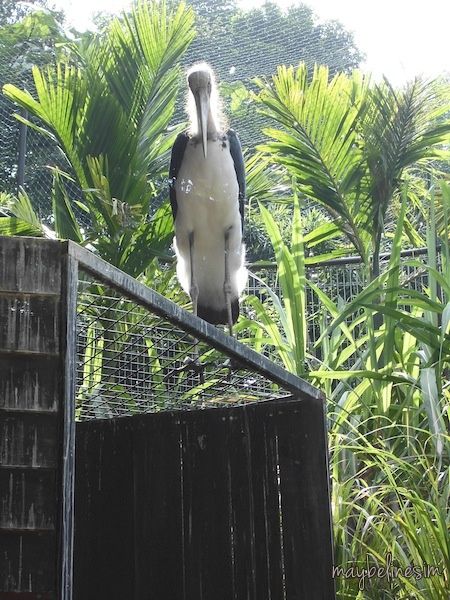 "They told me not to move so that I can camouflage like the rocks so that I WILL, I WILL ROCK YOU"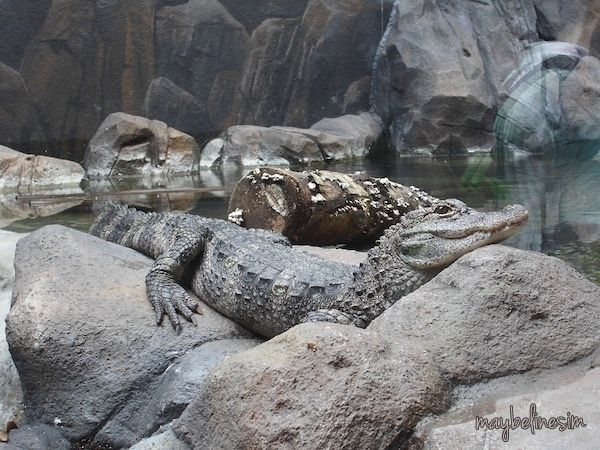 And perhaps...... The long awaited journey to the GIANT PANDA FOREST!!




THIS IS MY FAVOURITE ANIMAL. MORE THAN THE PANDAS!!
It's called the Red Panda but erm, it doesn't look like a panda at all. LOL.

SO CUTE. It reminds me of my little puppy I have at home. So huggable and warm. *pats*




This is what both Jia Jia and Kai Kai each eat for every meal.
Nope, don't have to rub your eyes. Yes, they feed on 20kg of bamboo each meal. OMG?!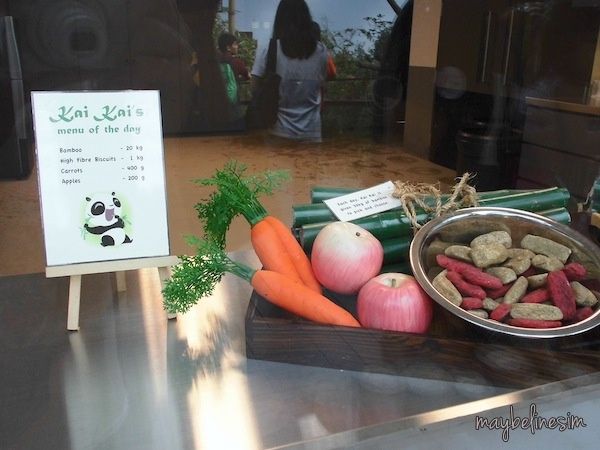 Okay, that's Kai Kai napping. MOVEEE! You need to exercise!!




William and me outside the Mama Panda Kitchen waiting for our food. *panda bao panda bao~
(Credits: William)




Hi Panda, you look so sad! That's my bao bao, who is currently residing in my tummy.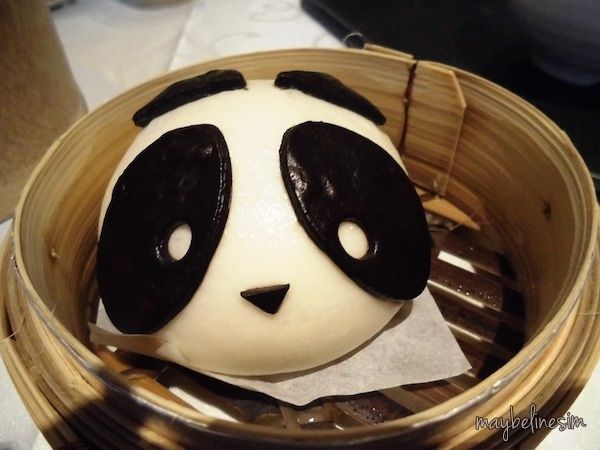 And my set meal! So cute! The bottle which serves the drink can be brought home.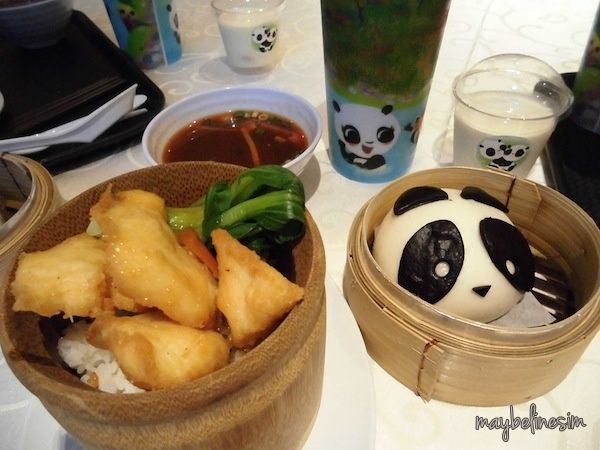 Us with all the cute food again! (Credits: William)



After dining was the visit to The Amazon Flooded Forest.

The forest is approximately over 10m of water with viewing winder of 22m by length and 4m by height. It can get submerged in up to 15m of water every year during the rainy season.

Wander into the depths of the multi-level exhibit to witness the amazing underwater habitat for creatures such as the arapaima and the river otter.

Lucky you!! Eye feast for you if you're a fan of underwater life!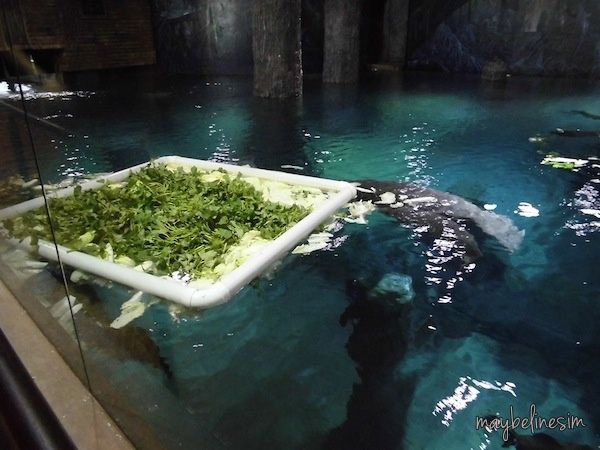 Okay, now I can't make up my mind if my favourite is the Red Panda or this perky butt Otter.
I wanna hug the Red panda and smack the otter's butt.

(both of them reminds me of my puppy too much!)




The admission fee of the Soft opening (right now) is only at $25 for adults and $15 for children between 3 - 12 years old while senior citizen is only at $12.50.

Student prices are also available. For student below 13 years at $8 and over 13 years at only $16 each.

For more information, Please visit http://riversafari.com.sg