When 2 girls meet, we do nothing but play with makeups and hair.

We were bored and "Hey, let's play with our hair and face! Lets look pretty~"

Equipments used: Panasonic Straightener and Curler
Products used: Liese Wave-Defining Foam and Frizz-Free Styling Milk

Whether it is just to tame those frizzes or revive loose curls, Frizz-Free Styling Milk and Wave-Defining Foam will quickly settle those tedious hair woes.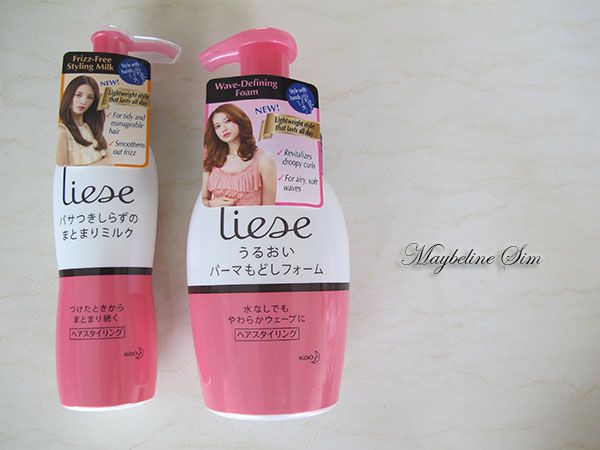 This curler and straightener is a bonus + bonus.
Why so?

Look at the straightener, other than just straightener, it comes with a volumizer too.
Suitable for people with thin hair like me who wants thick hair.

And for curlers, there are different types of curls.
You can choose from Medium, Large curl and Extra Large curls.




My girlfriend wanted curl and I wanted volume so she used Wave-Defining Foam while I had the Frizz-Free Styling Milk for my frizzy hair.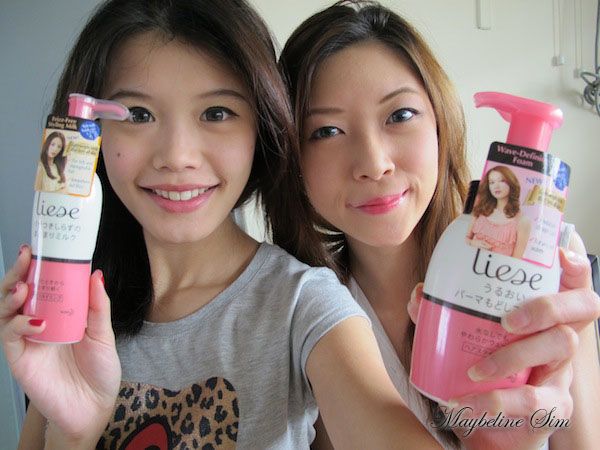 My styling milk look like some cream and it wasn't sticky or anything. My hair absorbed it well and it leaves a very nice tinge of smell behind.

I think I wouldn't mind apply it just to keep the hair smelling nice the entire day!




The wave defining foam, on the other hand, looks nothing like the styling milk and exactly like foam except that the foams disappear fast.

In my opinion, the styling milk smells nicer~




This was what happened to the foam in less than 10 seconds so I would recommend you to apply it directly to your hair after each pump so that things wouldn't look so messy.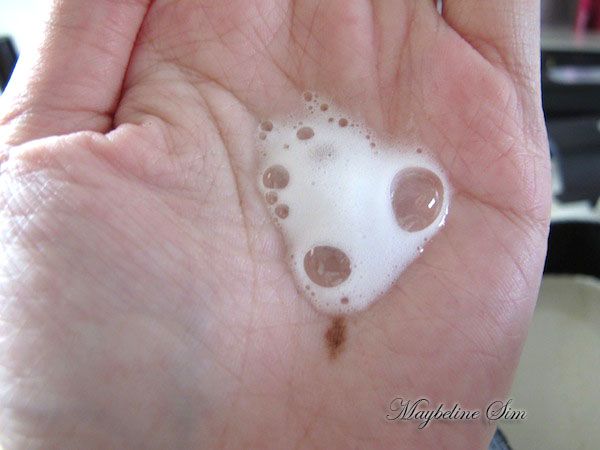 We applied and massage it thoroughly into our hair and went on to setting the hair!

She wanted something messy yet classy while all I wanted was airy and non frizzy and the volumizer was just right for me.

I used the Medium at first but it didn't turned out like what she wanted so we switched to Large curls. (It is just this convenient when you have everything you want in a set).

Ignore my tee-shirt okay. I know that my pants was too big that it could actually "suck" in the Tee. Hahahaha.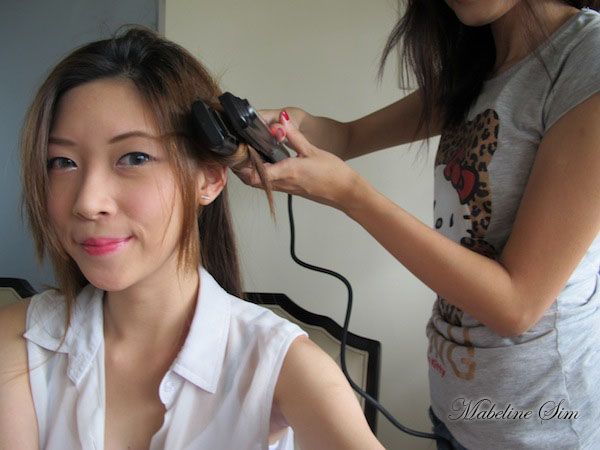 I curled up all the way high up so that we could brush it down with our fingers instead of just curling the bottom to create a more natural feel otherwise the top would be straight (as her hair was rebonded) and the bottom would be obvious that the curls are not natural.

Curling the hair is actually not as difficult as you think that it might be.

I used to curl my hair a lot when I had long hair. I wanna do long wavy curls too and I can't wait for my hair to grow!

Pretty hair in the making for my pretty girl.




So long as you have the right products to hold the curls and set the equipments to the right temperature, the curls would look great and probably last for more than half a day.

That also means that you do not have to visit the salon and pay $XX for setting the hair for any occasion. You can be your own hairstylist :)

Also, neither is it troublesome or time consuming. I took only 15 minutes for my hair to look volumize and naturally straight (not exactly straight because I didn't use the straightener) while I only took 20 minutes to curl my girlfriend's hair.

As you can see, what we had in our hands was what we used for our hair!




The smile on our faces indicates that we are satisfied, or rather, pretty happy with our results!

My take on the volumizer is that the whole look was quite natural. It doesn't even look like I have applied anything or did anything to my hair. And natural is beauty, so liese + Panasonic hair set makes us beautiful!

I love anything that is close to natural. Despite saying that, I like make up on my face to hide the flaws, but I don't really put on thick make ups if you have been following my blog. So if you prefer looking natural too, you could probably consider this Multi Styling Straightener Curler from Panasonic :)

(Just my own honest opinion on the volumizer :D)




And also, if you have a bigger face than the person whom you're taking a picture with, hide behind her back!! Trick to a slimmer and smaller face.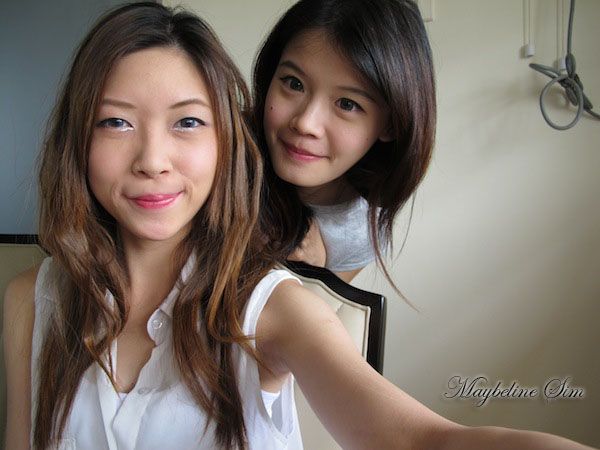 If you're interested in the equipment, visit either www.panasonic.asia/beauty or www.facebook.com/sgpanasonic for more information!

They will be more than happy to help you! :)