So like I was telling my girlfriend I have something good at home!
"Come over if you want to have good skin!"

I have always believed that good things are meant to be shared and sharing is caring.

So in this entry, I'll be using Panasonic Nanocare Facial Ionic Steamer, Panasonic Eyelash Curler EH-SE60, and the various make up which will be introduced in the post.

Before we begin any masking or applying other skin related products, I told her to enjoy the steam coming out from the steamer.

(I on the aircon for her while she was steaming the face. I personally like to hide in a cold room to steam the face because the feeling is beyond relaxing). Well, I like it hot and cold! Just like Katy Perry :X

Told her to steam for a good 6 minutes.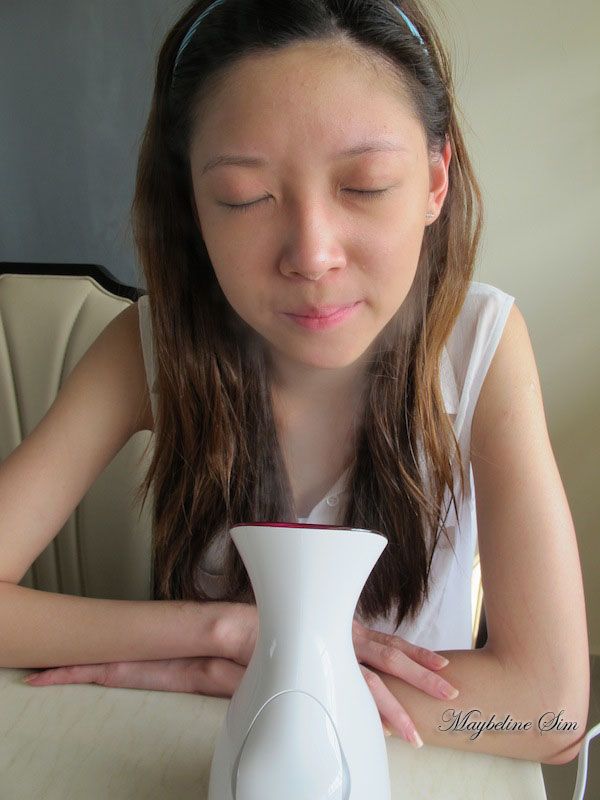 Waited for her face to cool for about 5 - 8 minutes before applying the mask.

As mentioned earlier, the nano steam can penetrate into the skin well, and hot steam opens up the pores on the face, so masking immediately can enhance the penetration of the goodness from the mask into the skin too!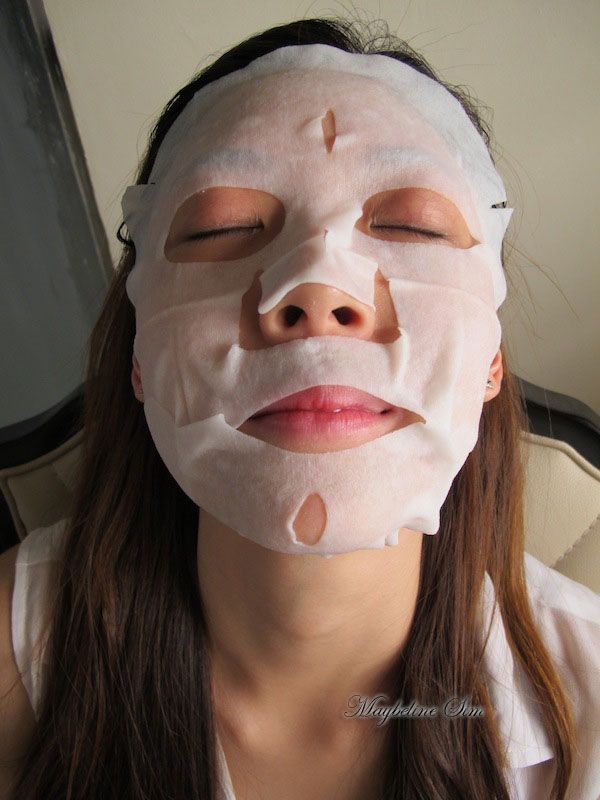 As for me, I wasn't masking since I had already did one the previous night. So I applied Hada Labo Toner and Phytomer for moisturizer.

They are my favourite combination thus far!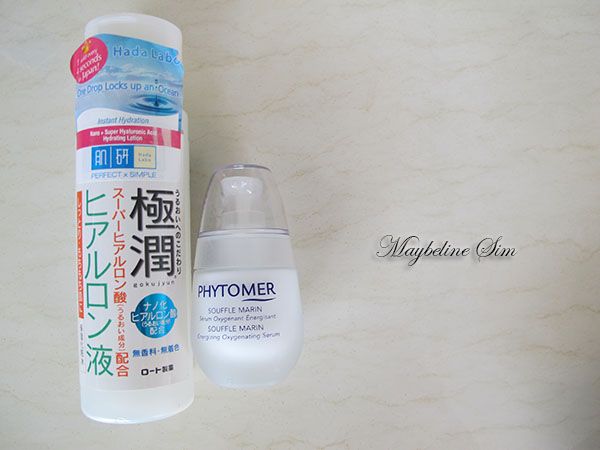 Next is my highly raved sun block from Biore whose texture is SO SO light! Just like water.
It is not called AQUA for no reason.




She was applying the sunblock as well. Remember, sunblock is important. You don't want the UV rays to cause harm to your fragile skin. Prevents skin cancer, pigmentation and other skin-related problems well. Even if you really really have to step out of the house with a bare face, please apply some sunblock.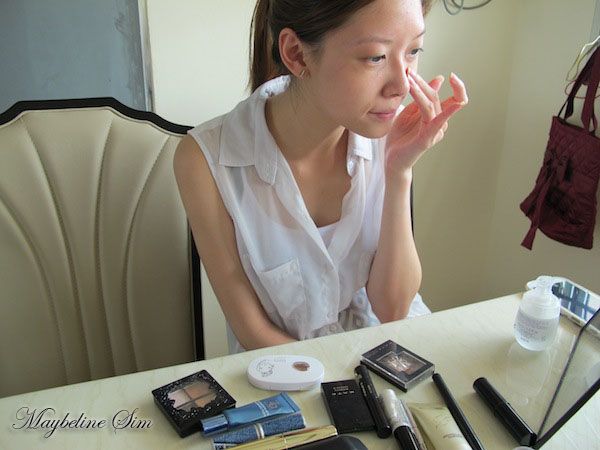 After applying all the necessity, it's time for the base and we LOVE ZA foundation!!

I have been using ZA Perfect Fit Two-Way Foundation ever since 6 years ago.
And they have changed their code recently, so I am currently using a 0C00, which was previously know as the shade 21.




Okay don't judge, our face are still bare except for the foundation. LOL.




I went on to apply some eye shadow for her.




I applied the light pink as the base and use a darker shade of brown to draw a line on the bottom of the upper eyelid to enlarge the eye a little. This is however, insufficient, so it has to be accompanied by the eyeliner.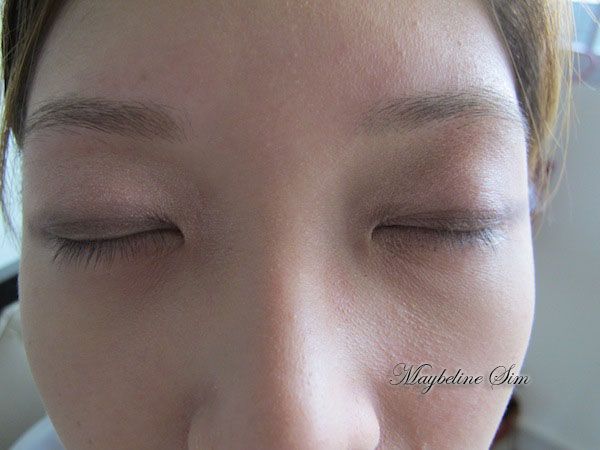 Her, drawing her brows with KATE eyebrow palette.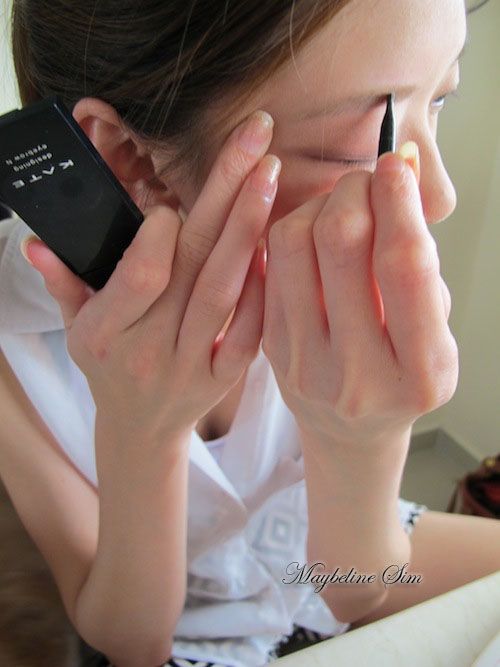 Both of us uses liquid eyeliner as they are longer lasting as compared to pencil eyeliners.

I do not have oily skin but pencil eyeliners tend to smudge on my after 2 hours so you can see black spots under my eyes (and they literally look like dark rings). So people who have slightly oily to oily skin might want to consider using a liquid eyeliner too.

I used to use Maybelline Liquid eyeliner but it was no longer available in Singapore since 2 years ago which was when I switched brand.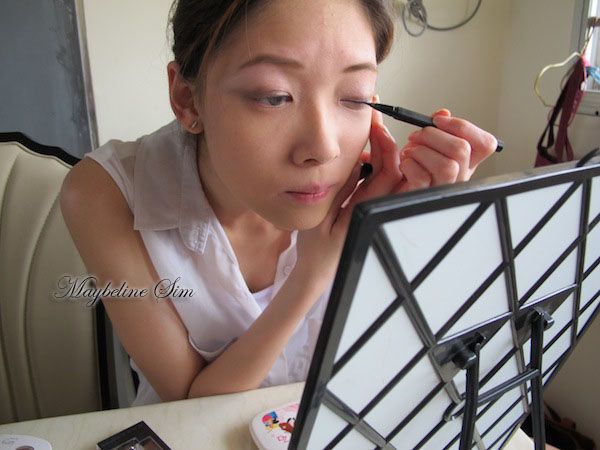 Both of us, busy with our own face.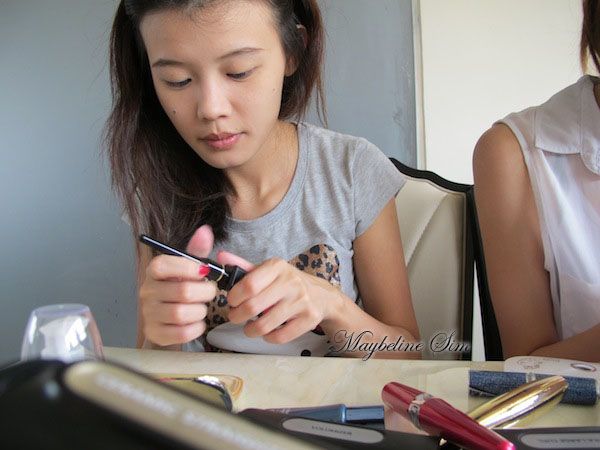 Not using falsies this time round, but I am still using the Panasonic Eyelash curler to curl the lashes so that my lashes will curl and it will also be more obvious after apply mascara.

I did it before and after the application of mascara.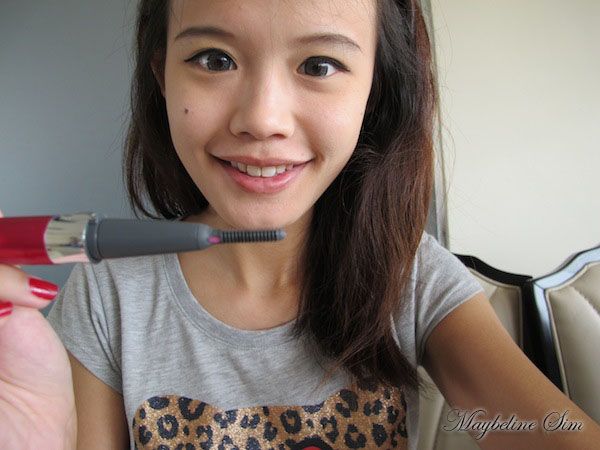 It is pretty easy to use and small! You can carry it around as it is only the size of a pen. Suitable for make up artists too. Portable and most importantly, it uses only AA battery. Don't worry about it going flat when you're outside. AA battery is for sale almost anywhere.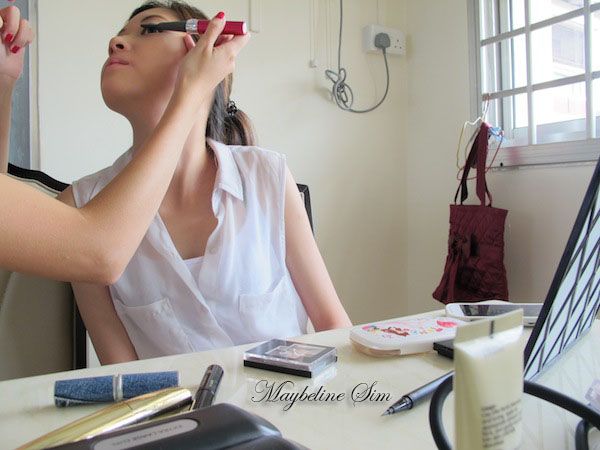 Her, trying it herself. It wasn't difficult to know how to operate this. Really.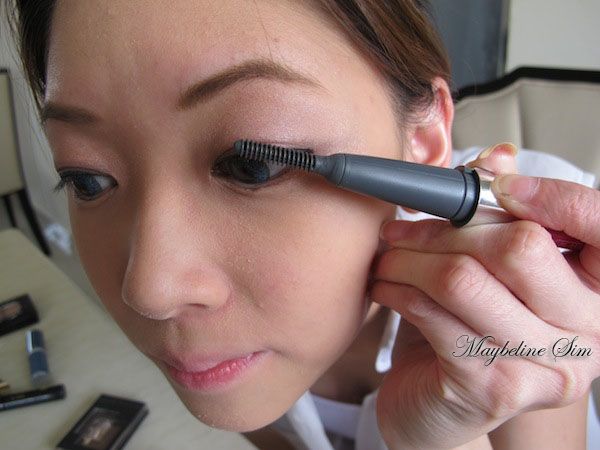 Ting ting. She's still at it. LOL.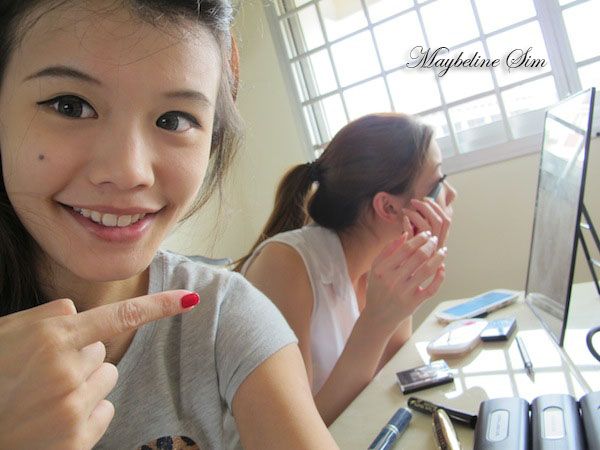 Because her lashes are quite short, I suggested her to apply some mascara to extend it first before curling it again.

The mascara used was Loreal Collagen Mascara. Collagen stimulates hair growth! More collagen on the lashes = more hair for the eye! *wink wink*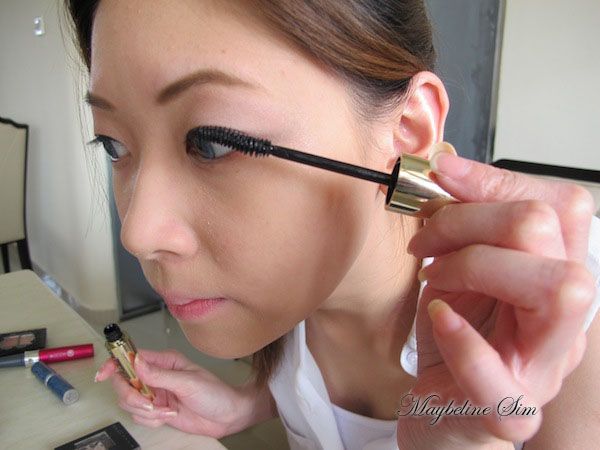 As the theme of the makeup was something natural, we picked a lighter shade of blusher.

This lovely blusher was bought from TheFaceShop. It was only at a discounted price of $4.90.
What a steal!




As she suffers from dry crack lips, which is really common due to the dry and hazy weather, I got her the Suisse Programme lip balm to apply before applying color on the lip.




For me, I am using Cyber color candy.




And she's using Missha lipstick. I like Missha lipstick a lot because I find them lasting.
I do not have to re-apply them after eating at all.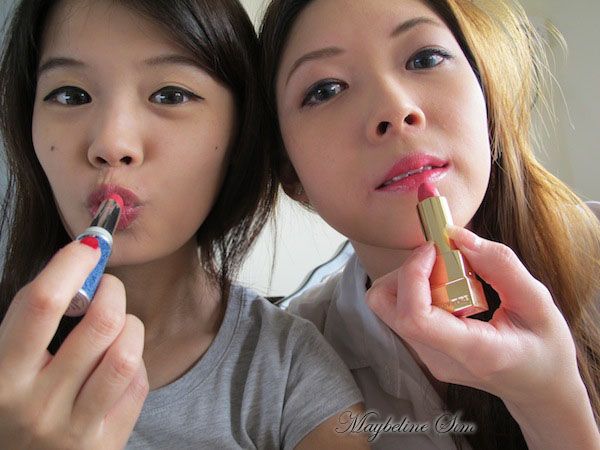 At the end.......
.
.
.
.
.
.
.
.
.
.
.
.


Ta dah! I am done with mine. Not too over, not too thick. Do you like it? :)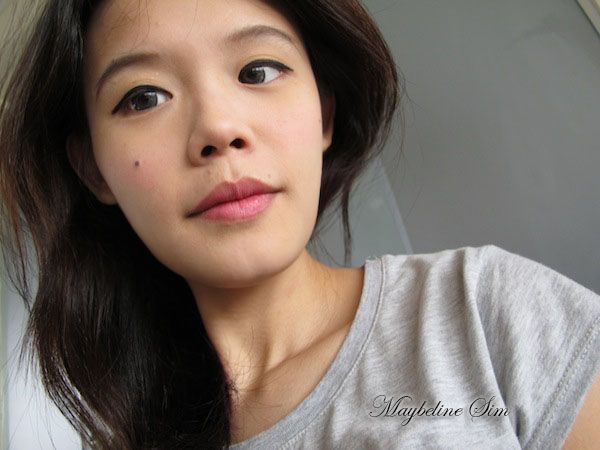 My girlfriend's natural makeup to suit her floral theme that she had always loved.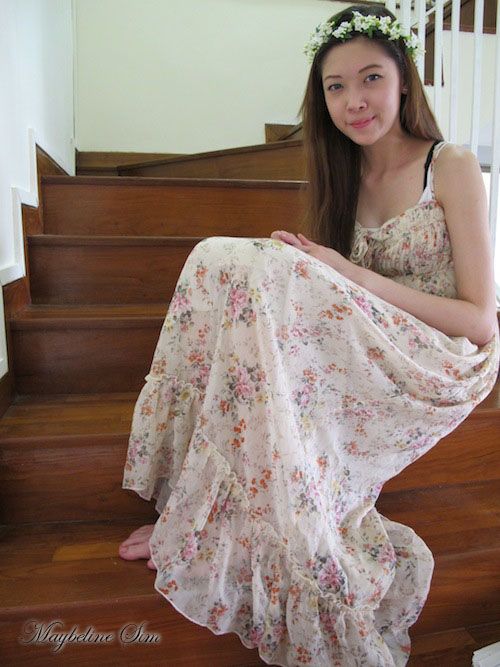 Beauty is the illumination of your soul - John O'Donohue.

And remember, dolling up isn't expensive. It is making use of whatever you have to create a different you :)