Hello everyone, so like, I am finally back to The SPA-Lon after a long hiatus there! I had wanted to visit them long time ago but there were final examinations, events and such.

Despite the long hiatus, The SPA-Lon still feel as comfortable as the first visit and my favourite place is still their toilet because I love how spacious, neat and tidy it is. Most importantly, camwhore :X




As usual, greeted by friendly staffs and Irene, and was led to the locker and toilet to change into their robe. Love the lighting in the toilet as well, it gives off a warm and comfortable feel.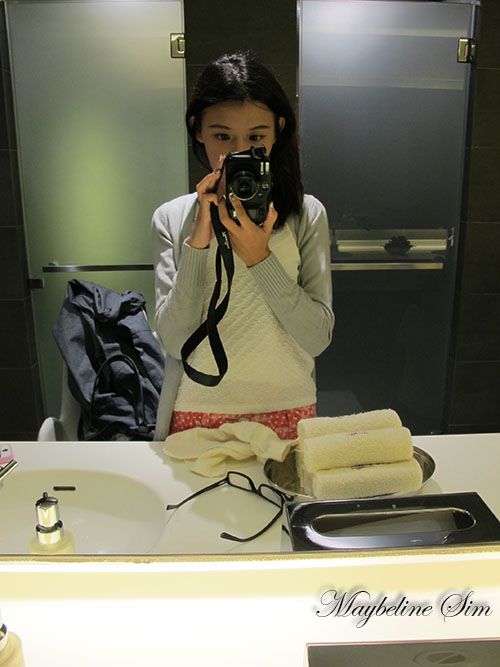 I was really excited for the treatments because I could feel my face bubbling downwards.

Let me refresh your memory here.

I was suffering from:

1)Dull complexion (due to congested skin, not properly cleanse)
2)Dehydrated Cheeks (due to poor circulations)
3)Dead skin cells (on forehead, chin)
4)Laughing Lines (caused by sagging muscle)
5) Dark circles (caused by late nights)

Treatments done:
Micro-Peeling Treatment
Photo Rejuvenation Treatment
Radio Frequency Treatment
Cryocooling Treatment
Eye-Lifting Treatment

Because of holidays, I have been sleeping really really late recently and my dark circles and eyebags could only get bigger and bigger (face palms).

Ahhhh, that familiar room.





According to Irene, she could see changes on my skin. It is no longer as dehydrated as before. Well, I was diligently applying everything I could day and night! Haha, I don't want my skin to look like 40s when I am still young (not that young actually).

This is a picture of pre-treatment with my pimples clearing up. I had a very bad outbreak from the haze. Yeah, you should know by now since I couldn't stop yalking about it.

My take on my skin is that: It really improves a lot!! (except for the visible pimples?)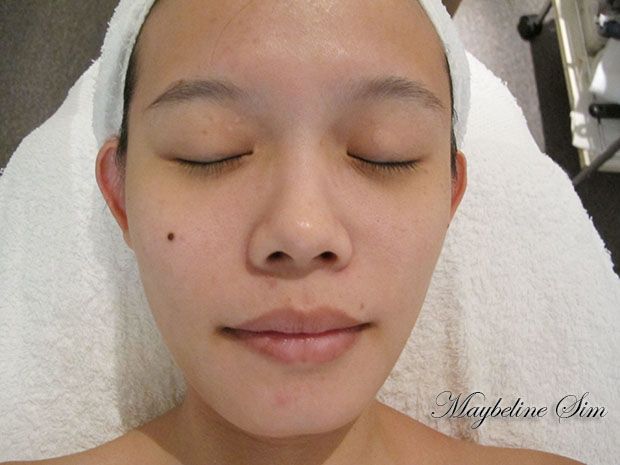 After every session, I always tell her the same sentence:

"Your treatments are always so comfortable that I always have to fall asleep unconsciously!"

Haha, I bet she noticed it because she replied "No, you didn't really sleep today~" Well, the fact was I did, but only towards the end because I just woke up not long ago before heading down to The SPA-Lon :X

Anyway, this time round I cheated on the post-treatment picture because the pictures taken was blurred!

Can you see how sharp the jawline is again? :) Compare it with the picture above! And I can't even see my own eyebags in this picture even when I was standing. Law of gravity has no effect on my eyebags now. LOL.

Also note on how clear the skin looks even though I look like a china doll here hahahaha (although the make up did cheat a little on the look, but if I didn't have a clean and smooth face after the treatments, no make up would save me anyway?). No concealer applied.




Thank you The SPA-Lon and Irene for pampering my skin and allowing me to have higher confidence of myself.

If you're interested in any of the treatments, please visit: https://www.facebook.com/thespalon