I love love love love to try out new make ups or colors!

And have you already seen KATE Spring Summer 2013 Collection in stores yet? I have!!

The launch was held few weeks ago and yes, a picture with my favorite bloggers again :)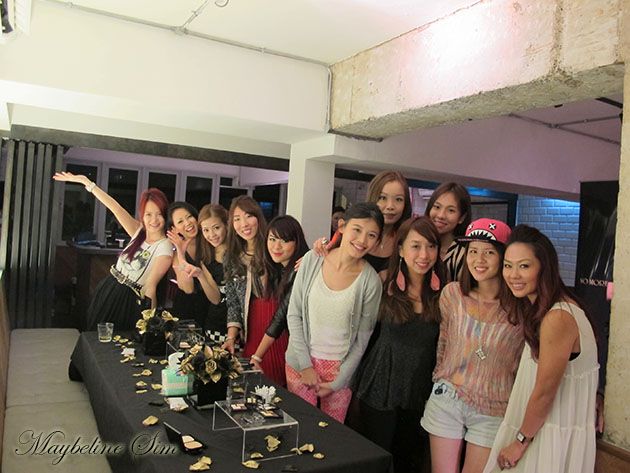 KATE, when we talk about KATE, the first colour that comes to my mind is black. Yes, and so were their flowers. Black and Gold, what a bold and classy combination.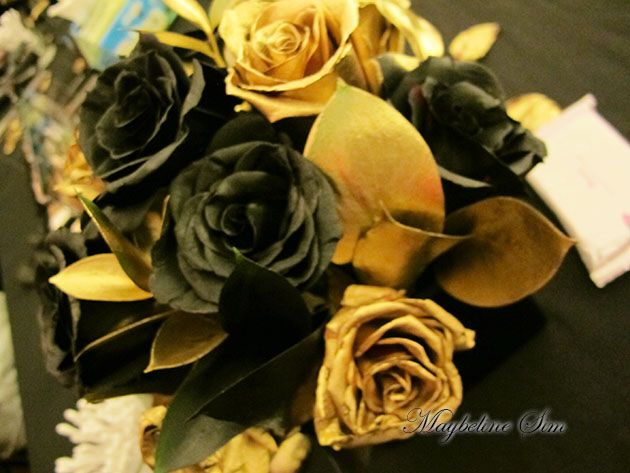 The eyeshadow - Goldish Eyes is retailing at $27 per palette.
As you can see, it comes in 4 shades. I was given the one with blue eye shadow. Each set comes with Soft beige and Deep Brown.
Soft beige - A highlighter for the whole eyelid
Deep brown - Emphasizes the contours of the eyes.
The shimmers creates a look suitable for dinner or date. And do not worry about the colour as it is not as intense as you see in the picture. It was probably due to the lightings that made the gold look darker.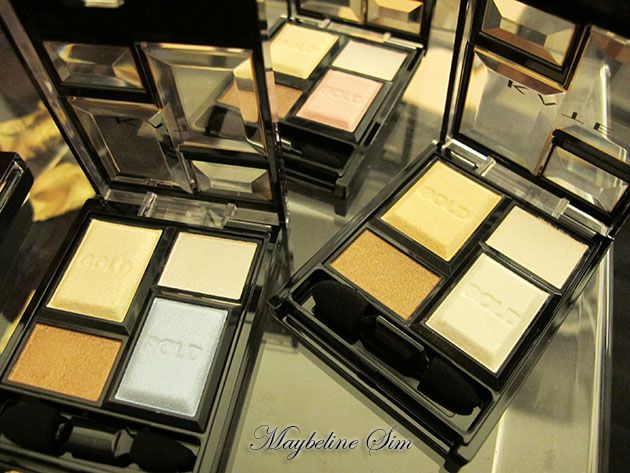 Other than the eye shadows, they have also Shiny Eyelid Liner ($20.50), Mat Black Gel Eyeliner ($25.50), Lash Extension Mascara ($25.50) and Brightening Makeup Base ($20.50).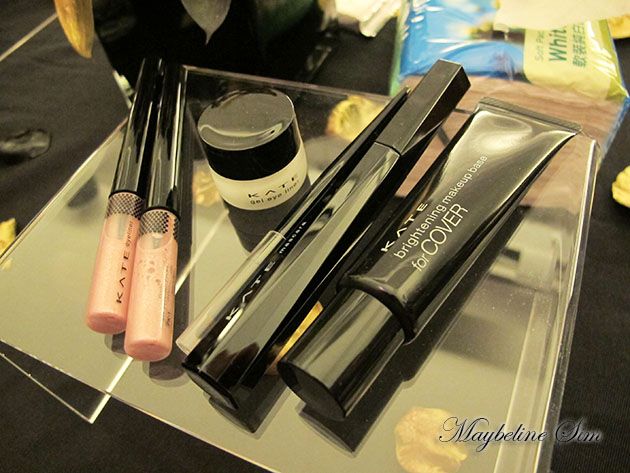 As the name says, the mascara gave a lengthening effect on your lashes. If you are looking at volumizing, this is definitely not the choice for you. The mascara gives a more natural look than a dramatic look.
KATE Concealing Cover Powder Foundation is available at $34 and its casing at $14.50.
KATE Brightening Makeup Base can hide all the flaws that are easily visible on your face (like your pores and wrinkles *that is if you have any*).
When it comes to eyeliner, pencil eyeliner is DEFINITELY out for me because it smudge way too easily on my face, and I am a regular liquid eyeliner user. Hence, applying gel eyeliner would be a little hard for me but gel eyeliner is famous for staying in place (SMUDGE-FREE) even after a whole day.
Eyeliner need not necessary be applied to the upper eyelid but the bottom eyelid as well.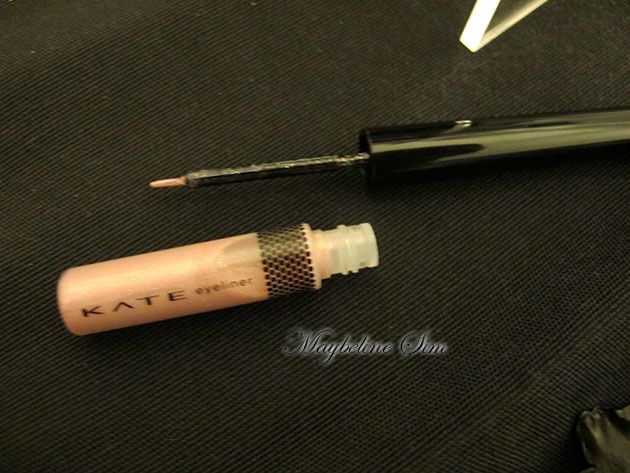 I am not sure if you can see it in this picture but focus on the left face, bottom eyelid. The liner was only applied halfway instead of the whole stretch because I didn't want it to be too loud.
Very useful for people who are into the Korean/Japanese look!
The collection is available in BHG, Guardian Pharmacy, Watsons, SASA and other leading departmental stores from May 2013 onwards.