Cut down on the advert, more on the personal side. Yes, I have heard you :)

Perhaps you would like to heard about my mundane Saturday?

-----

I always visit Play-Nails on Saturday and my nail sponsor is no long just a sponsor. She's practically my friend now! :D

We have this crazy love for dogs so we sent our dogs for a grooming session together.
I was so tempted to dye my pup's tail pink but decided to spare my parents from the heart attack. HAHAHA.

Sophia was much braver, she went to dye her toy poodle (Booboo)'s ears orange!!




You wouldn't want to see mine for mine is just a botak dog now. HAHAHA.

So after we 'abandoned' our babies there, we went back to do our nails with Jacelyn.

Both of us went for black and white and this set of nails is mine!

Ribbons with a mixture of pastel mint, purple and pink on the white background. Soooo pretty *_*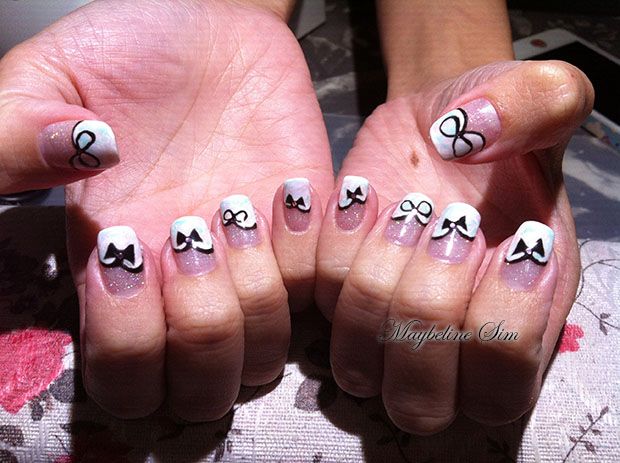 Please SMS/Whatsapp Sophia at 9023 4062 for appointment! She has recently won herself a first and second place in a competition held in Malaysia! WOOHOOO! You will be amazed by her skills!

Play-Nails by Sophia is also now opened at 144 Upper Bukit Timah View #02-01 Beauty World Centre (s)588177!! Book your mani/pedi with her today!

-----

Fetched the dog, sent the dog home and met my fisherman.

I don't know how it started but Sunday became our weekly fishing affair.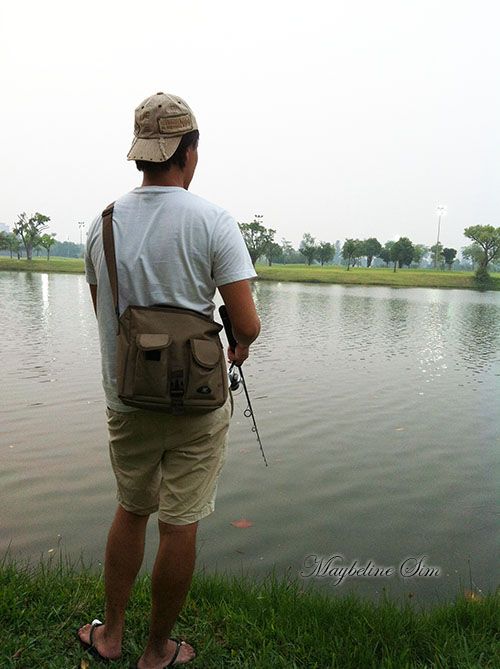 -----

Also, I have finally passed and cleared all my modules!! YAY YAY YAY.

Not that I got the first class honors, well, at least it's not third class. So I thought, why not get something to reward myself? Heh.

Say hello to my new pet. Her name is Miu Miu.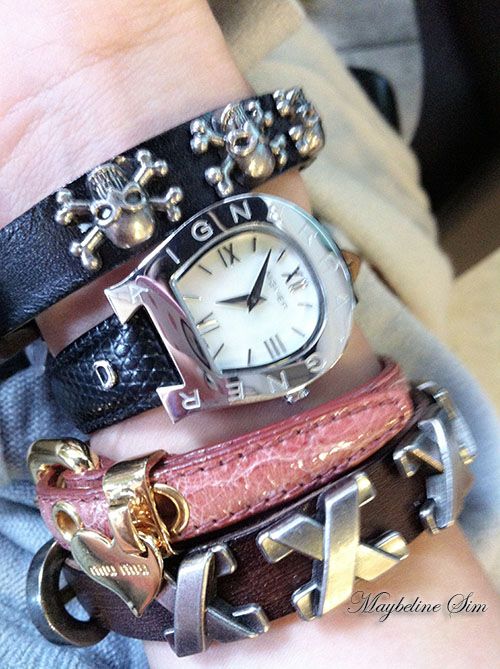 -----

And because I was suffering from a little gastric and the boyfriend fell sick, I couldn't make it for Singapore Blog Awards 2013. But butttttt, the boyfriend went to sleep so I head over to SBA with Elaine (Sugar73)!! We wanted to leave earlier because we had things on later. Our plan failed. It was so fun catching up with all the other bloggers and cheering like mad for each other. SO FUN.

When we attend events, we have to keep our mouth shut, otherwise we would get featured in other blogger's blog (who found our voice offensive and irritating). PPSSST: We got featured once. Trololol.

Honestly, if events are meant to be quiet and all, then they must be really boring right? Noise could sometimes lighten up the atmosphere yo? It makes the brand more friendly to us and perhaps, a little less tense and formal. However, I do admit that we were a little on the high side because we were all too excited but that doesn't give you the right to bitch about other fellow bloggers. "Well, that is my blog, so I can say whatever I want, yada yada yada".

So SBA was a LET-IT-OUT-CHEER-ALL-YOU-WANT kind of thing. SCEAM-ALL-YOU-WANT!! YYAAAYYYYYY~ A few of us got sore throat after that day. LOL.

My OOTD that day. I didn't dress up for the 60s theme because I didn't expect to head there :x
And I really would regret if I didn't went for it!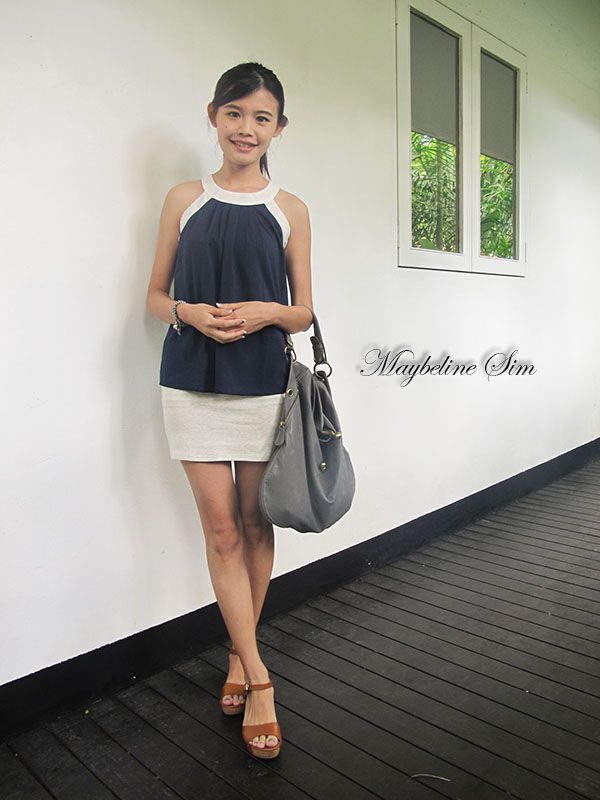 Pictures were stolen all over Facebook because my camera was in my bag the entire ceremony.

(Credits: Hpility, Sugar73 (Elaine), Cindi (Xinyi), Smith)

You know, I must say that I am so glad to have met all these bloggers in my blogosphere journey. Of course, there are more but either they are not in the picture, or they were not there that day.




Hi, Meet the beauty bloggers there that day!




And check out the guy in Afro, he's one of the most well-liked guy by the beauty bloggers. HAHAHA




Mixture of Lifestyle x Beauty x Food bloggers.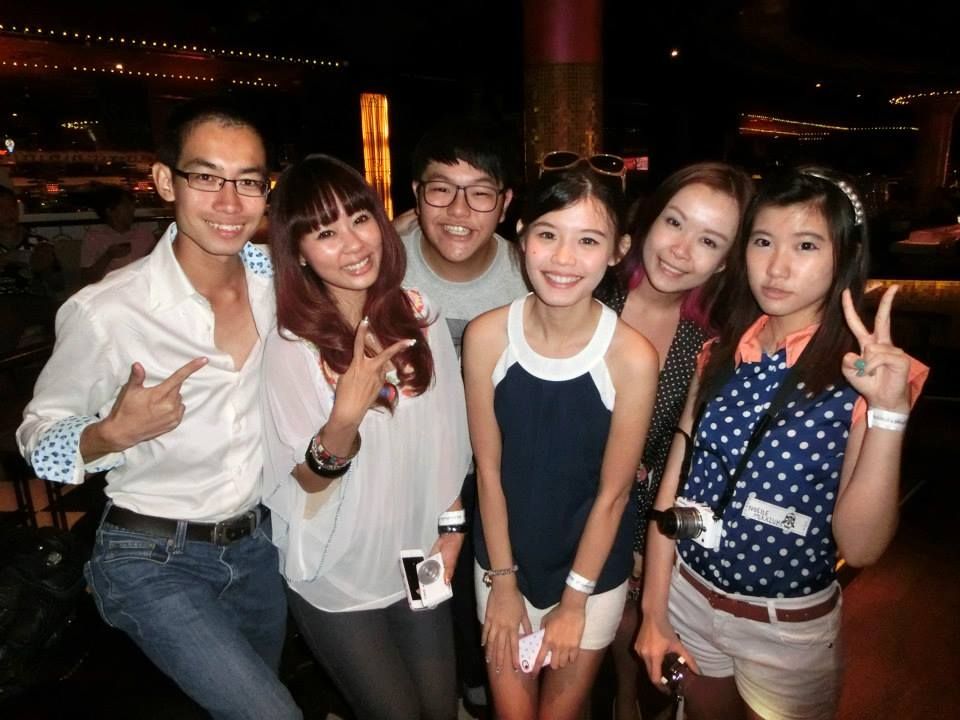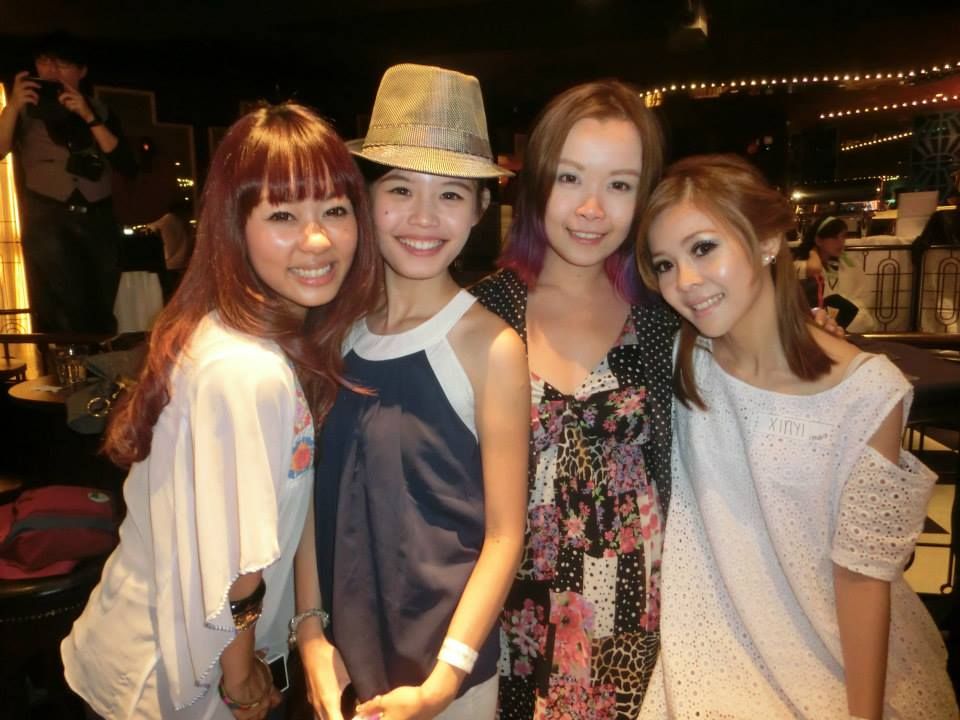 Lucky me won a lucky draw! HAHAHA. I won a hand-made hand-painted aboriginal art box!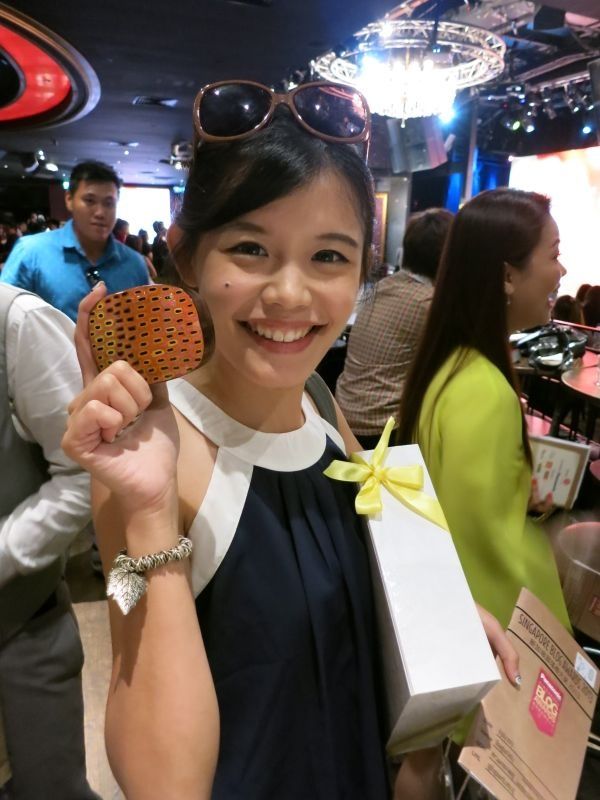 Such a crazy day! Also, did you notice the skin improvement on my face? It's all thanks to DRx!
*blow kisses~~~ I can't help telling people how satisfied I am, with my own face :X

I'll be back with more personal stuffs than events/adverts (I hope I am hardworking enough!)

Goodnight!