Was very excited about this event because it was a slimming one.
No exercise no sweating, no thing. Who doesn't want to burn calories this way?

With the always-cute Joey, and the always-pretty Elaine!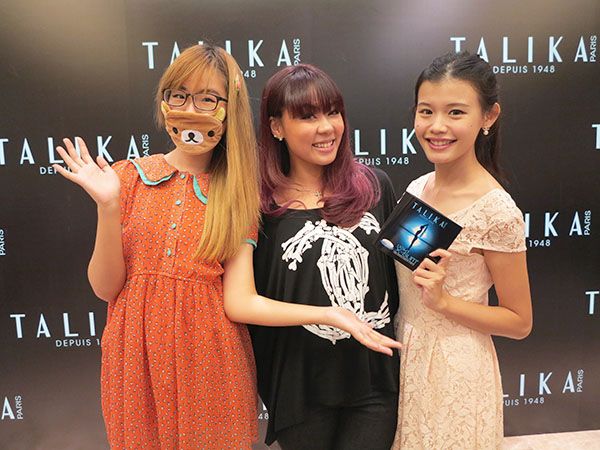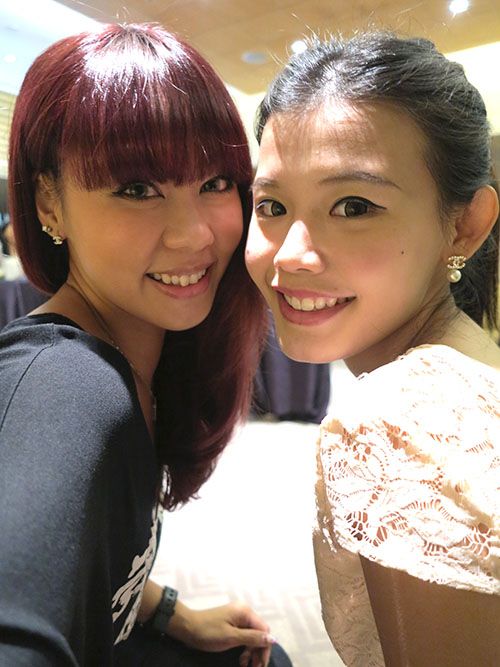 Let me share with you my favourite product first okay? I have been using this for a week already.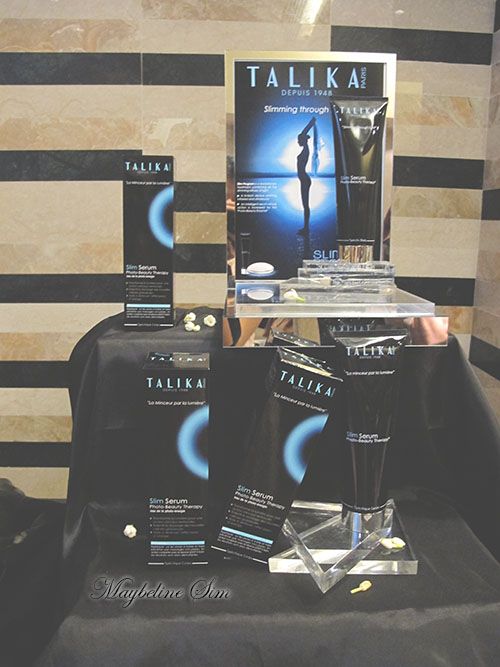 Like the previous Talika (click here), they make use of light for the product to work.
By light, I mean any light. Be it natural light or artificial light like the lamp.

This product triggers a unique process that transforms fat cells into cellular energy.

I certainly need this for my tummy. And I apply it every night before I go to bed.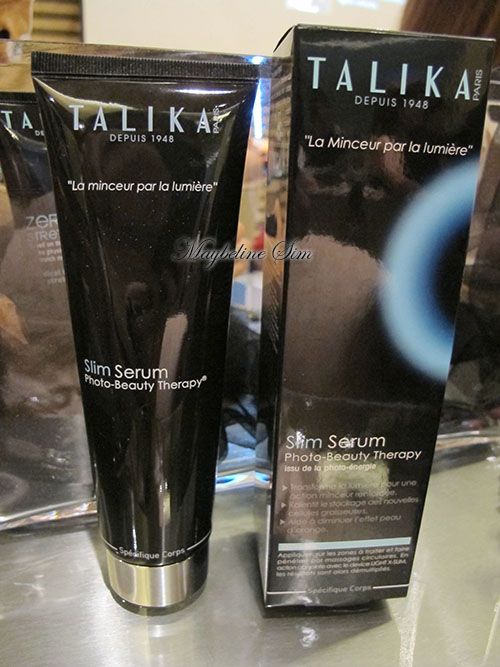 This cream can reduce adipose tissue by 16.6% in 1 month and about 20% in two months as it stimulates lipolysis and slows down the storage of new fat cells.

Treatment areas includes neck, underarm, belly waist and tights.

But basically, I apply it anywhere I think my body might need it like the flabby arms and tummy.




The effect of the serum can be further enhanced by using it with Light X-Slim




The light is non-invasive, painless and risk free. It automatically activates on contact with the skin.

It make use of invisible infared light, visible light at wavelength 630 and ultra sound wave with massage to break up the fat deposits, boosts micro-circulation, improves skin tone and helps against anti-orange skin.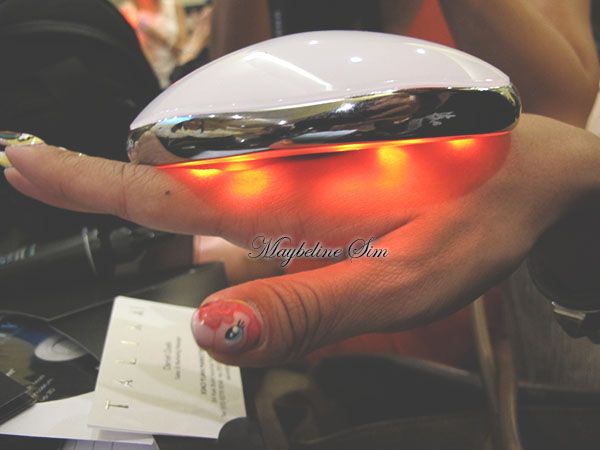 Best is you can recharge it with the mains or a USB port. Totally like your gadget.




Next product is the Zero Stretch Mark.

This product is important because at least 80% of women have or will have stretch marks.

Even I have it too. Afterall, I was once chubby. LOL.

Stretch marks are caused by a permanent contraction of the fibroblasts, which then produce dysfunctional collagen and elastin, giving the skin a grooved effect with a purple-blue then pearly white appearance.

The cream relaxes fibroblasts by 27% right from the first application and doubles the level of functional collagen. Therefore, it reduces the surface area, depth and colour of the stretch marks.

Perhaps preggy mom can get it after birth :)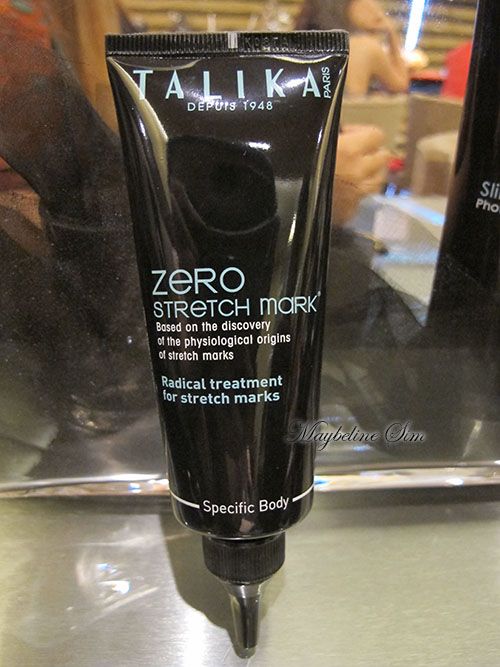 And AHEM, the last 2 products are probably what I needed most and they smell the best!

1. Bust Phytoserum - the natural "push up effect serum".

Over half a million women have already experienced the positive results of Bust Serum!

It is natural as it is enriched with an all-new plant-based bust up complex which enhances the performance of the active ingredients.

Naturally derived peptides reinforce firmness and breast tone while the combination of mangosteen, quince and sea kelp bioferment encourages the natural retention of fats in fat cells and improve skin elasticity in the chest area.

Hyaluronic acid also plumps and hydrate skin and Oat sugars have an instant tightening effect.

Results can be seen after 28 days of application. 71% increase in volume, 71% increase in firmness, 66% in lifting and 97% in hydration.

Yes, WOW.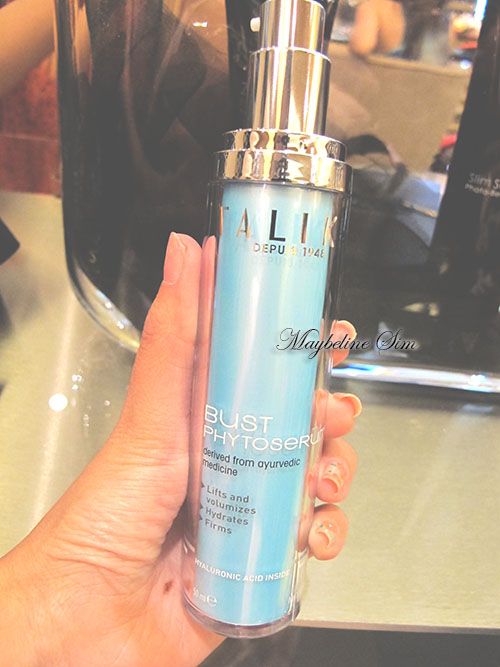 2. Back Up 3D

Have always felt that my butt is big and ugly. Not even near firm :(

We all want lifted, firm and shaped buttocks don't we?

To help boost magnetic appeal, Talika has come up with this serum.

It attacks excess fat and redraws rounded buttocks, reshapes buttocks by holding tissues, smoothes, plumps and tones the skin and fights for water retention and against cellulite!!

In 4 weeks, women felt that 90% of them had lifted buttocks, 79% of them also find it firmer and 50% find themselves with better curves.




I think it is just SO amazing of Talika to not only take care of the face, but THE WHOLE body as well. Extremely suitable for people who are afraid to go under the knives for better contour.

If you're interested in the products and would like to find out more, visit their Facebook page for more information: https://www.facebook.com/TalikaSG :)