Violet Dream Luminous (VDL) is an international cosmetic brand which was founded in 2012 by The Color Lab of LG Household and Health care. They guides women and give specific answers to actualizing and living their colorful dreams.

Latest technology was adopted to create trendy makeup colors that enhances a woman's natural beauty, making you as alluring as you can be. It had collaborated with renowned makeup artist, like Wendy Row and iconic brands to creatd trendy styles like Guylian and Hotel Gansevoort series.

They have a wide range of products from make up, to nail polishes, to skincare and even to fragrance.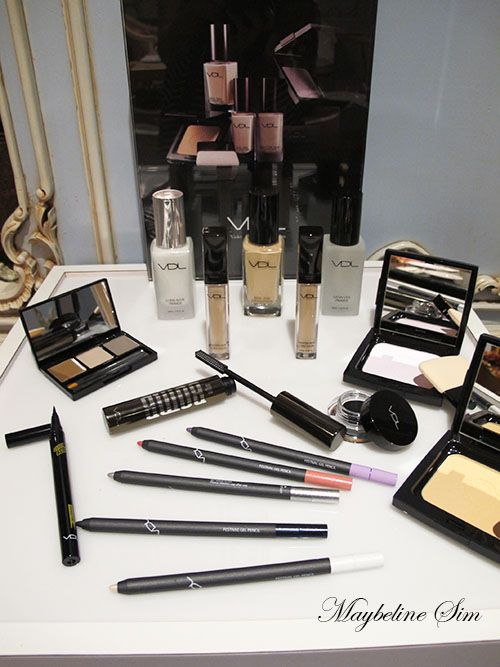 Concealer to Liquid Foundation to Primer. I tried the primer and I really love it.
I love the matt feeling it leaves on my skin for a smoother application of makeup.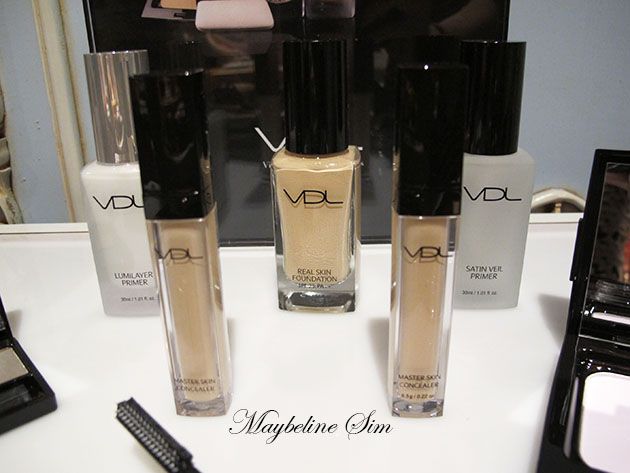 Festival Eye Shadow is also from one of the latest collections - Festival Love Mark Series which is available from 29th June 2013 onwards.

The theme creates a single-pattern makeup look which can be completed through a story.

The series consists of 3 product categories; Festival Lipstick Love Mark, Festival Mineral Eyes Love Mark and Festival Mineral Blusher Love Mark.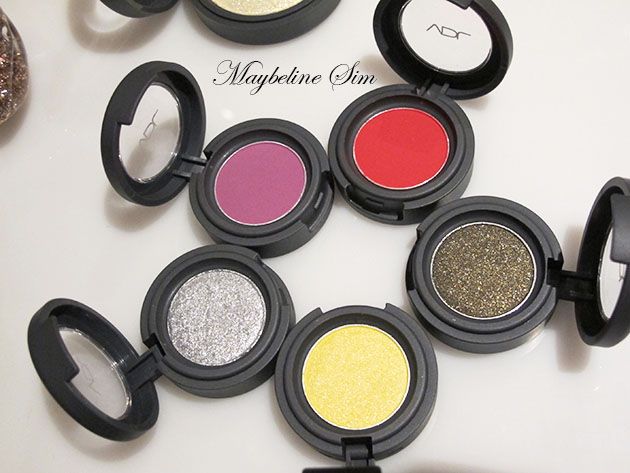 Festival Lipsticks. Take note of the heart in the middle. Soooo pretty.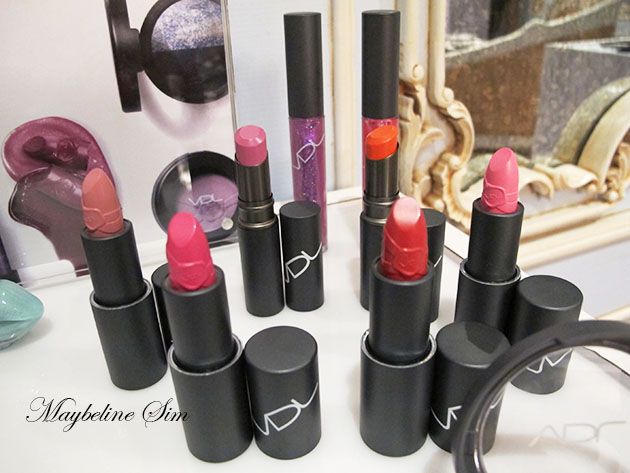 Like I said, they carry a lot of products so they have a wide colour range of nail polishes too, and in a cute glass bottle - Sexy Lips.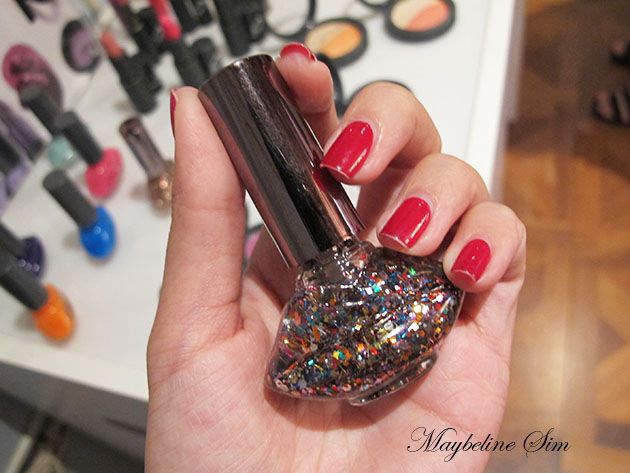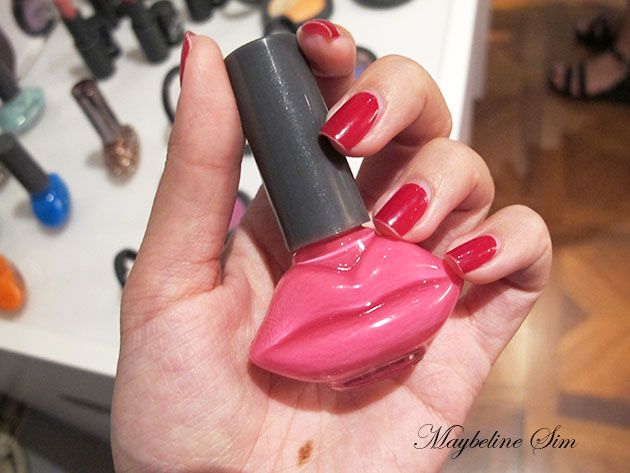 My favourite product is probably this Tint Bar - Lip-Stain exclusive line.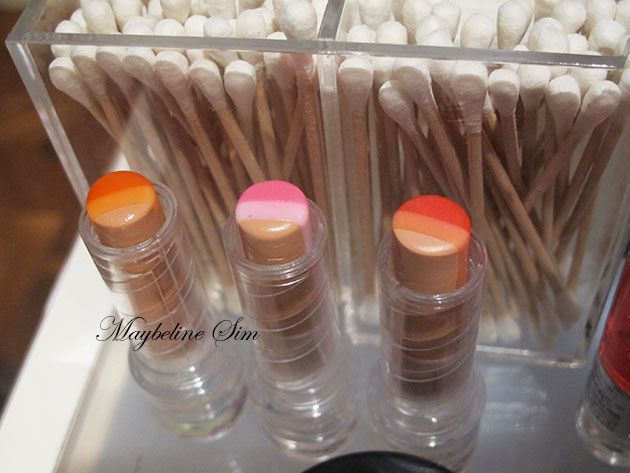 This line carries a variety of lip tint and stains that differ in colors and viscosity. Inspired by vacation experience, products are specially designed to deliver refreshing fruity sentiments throught colors, scent and packaging.

Have you heard of gradient lips but can't do it well? Well, this could be one of your solutions!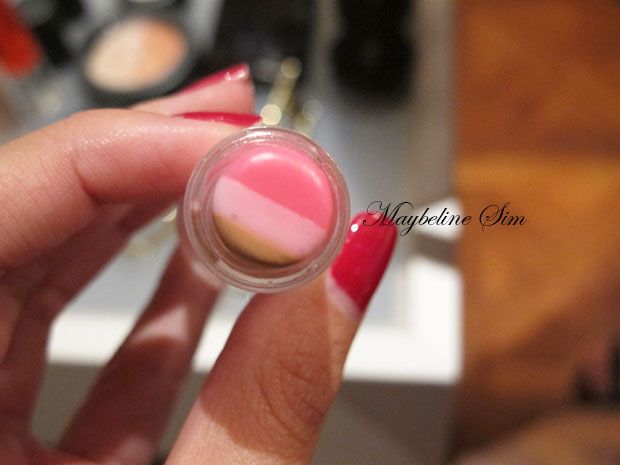 Other than the introduction of the varies products they carry, a makeup demo was also done by the makeup maestro Clarence Lee.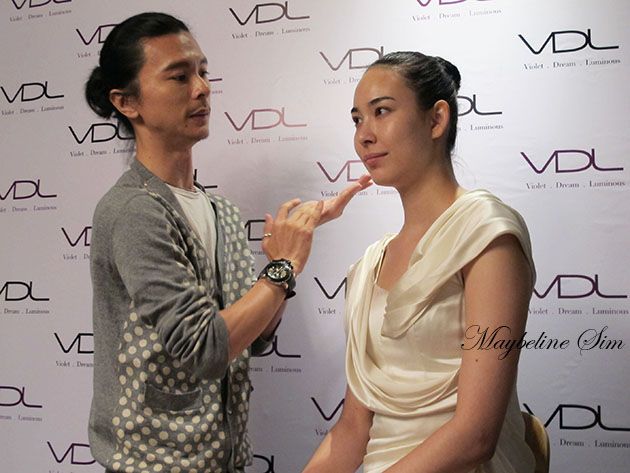 Yup, he's holding to the Primer! I might visit the store and get one myself :)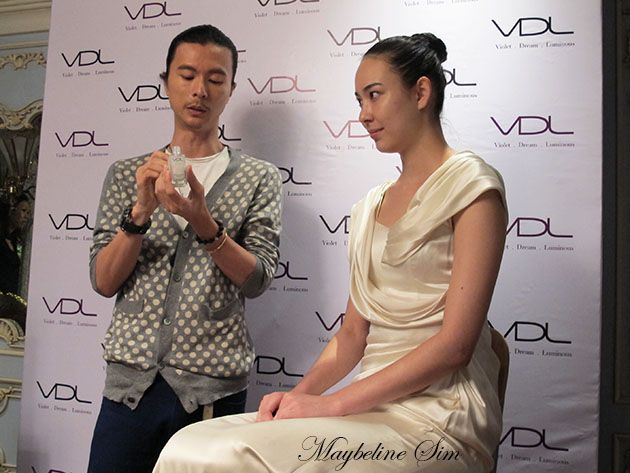 The liquid foundation is neither thick or greasy. It gives the skin a silicon feel.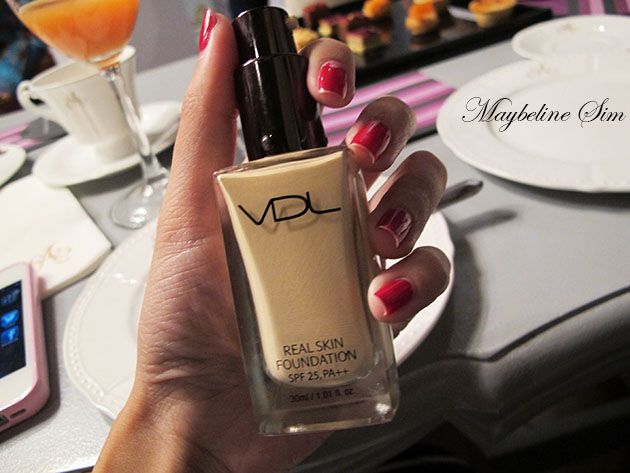 According to Clarence, the mascara is the BOMB!

Eye Bomb from the Eye Makeup exclusive line which creates deep, powerful and intense eyes. Set to add definition and explosive depth to the eyes and offers a range of ultimate eye-opening weapons. Now you know why it's called eye BOMB.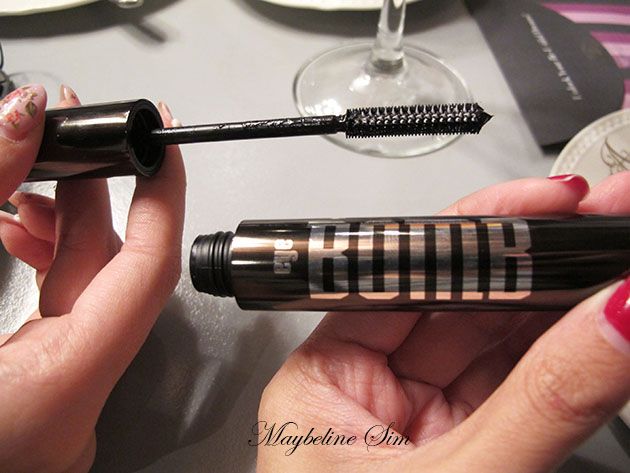 Ended the whole launch with tiny desserts and food served on a tray. I bet the food was specially customized for this lovely event. Too cute.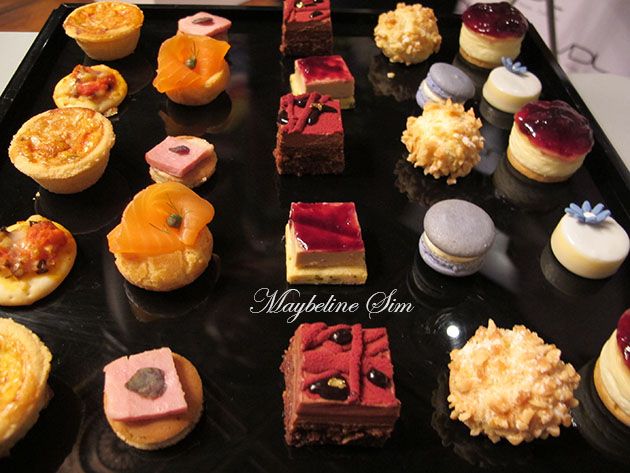 We were given some goodies to try out so keep reading to hear my review soon! :)

VDL Tint Bar Triple Shot,
VDL Festival Lip Stick,
VDL Mineral Blusher,
VDL Ready Action Pen Liner,
VDL Festival Mineral Eyes
VDL Eye Bomb Mascara.

Well taken care off, from the eyes to the lips.




Finally, they have decided to open a flagship store in Singapore and it is currently located at:
Suntec City LEvel 2 #02-338/339.

I was awestruck when I saw the colors in their store. You ought to visit them too if you're a fan of makeups.

For more information, visit them at http://www.vdlcosmetics.com or http://facebook.com/VDLCosmeticsSingapore