Here I have with me is my new hair sponsor - Salon B.

Salon B is a Korean Salon based in Singapore. Most of their hair stylists are koreans.

What probably caught my attention when I first stepped in was the design and layout of the salon because it looks cosy and posh.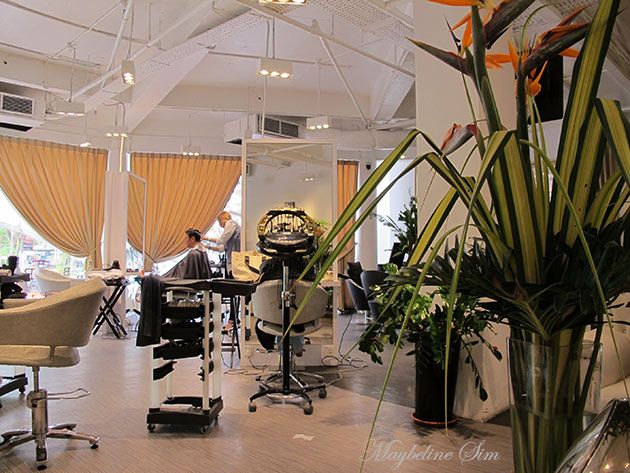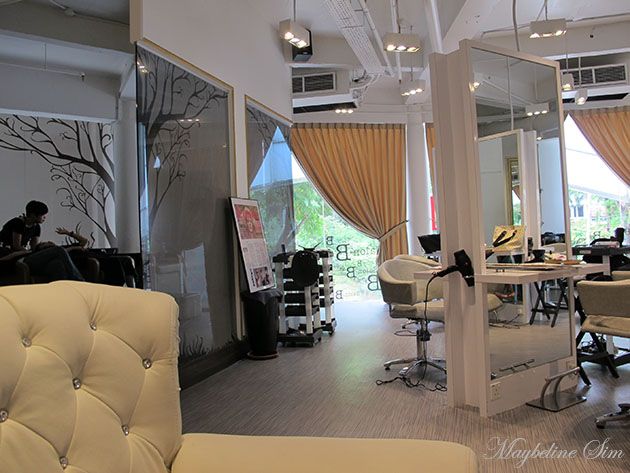 My favourite item in the salon. THIS! Can someone buy this home for me?!?!?!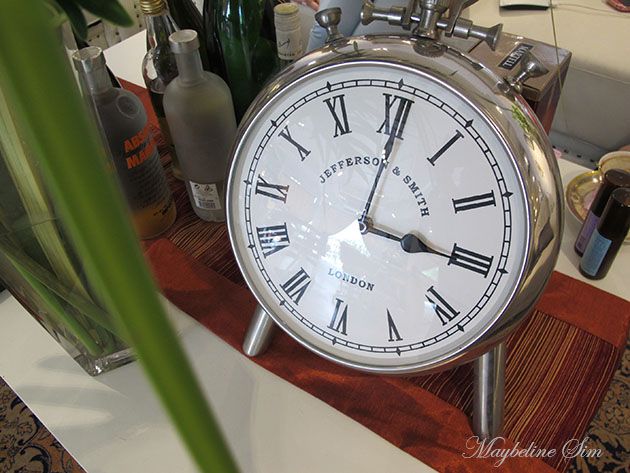 My purpose there was to do a volume rebonding and some trimming. I had wanted to colour my hair as well but had decided to just do one chemical treatment on it first, let it rest for a month, and color it during the next visit :)

We have been to salons for haircuts countless of times. But this is the first time that I was given an eye guard to protect the eyes so that no chemicals or hair would come in-contact with my eyes or skin.

I felt pampered and well taken care of.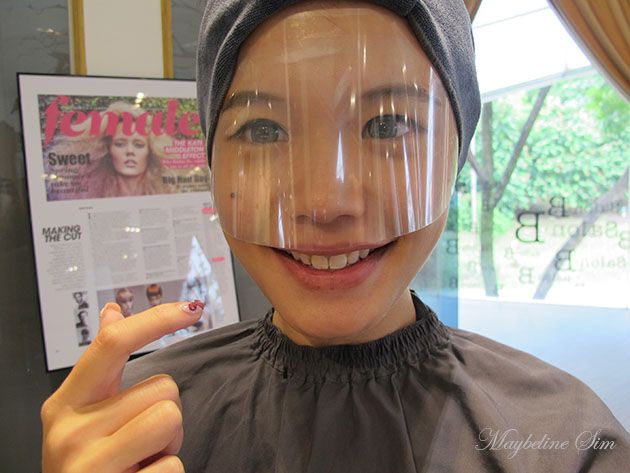 Washed, Blowed dry and then cream + heat for 20 minutes.

I couldn't feel much different at first as it was not my first time doing rebonding until.......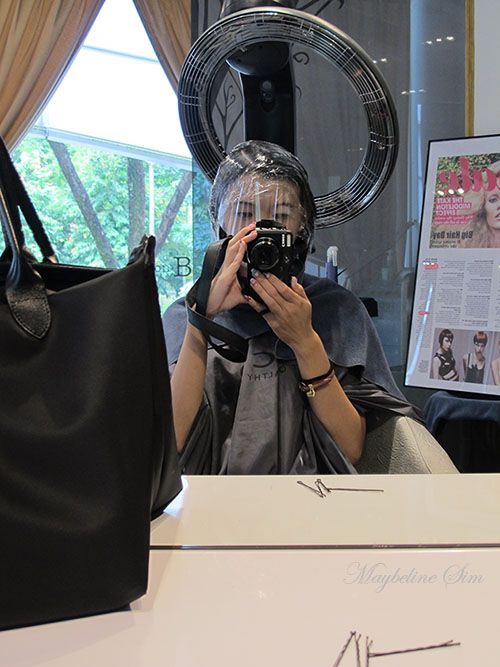 Until the two assistants came over to dry my hair and the director came back to me.

She told me to touch my hair and feel the difference. She haven't even brush or comb the hair yet but it was already super smooth. I swear!! And then, I began to realize what makes this salon stands out more!

I went on to ask her what cream and brand was that but I think she replied me in Korean. So I assumed that it was a Korean brand. But I'll ask her again during my second visit later this month.

After drying the hair, the director went on to straighten the whole head of hair before applying the second cream to stabilize the hair. It was then washed off after 15 - 20 minutes or so.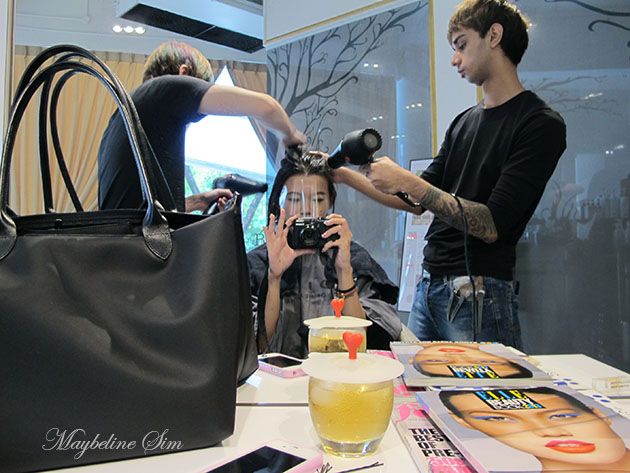 I realized that the salon carries Wella products as well. :)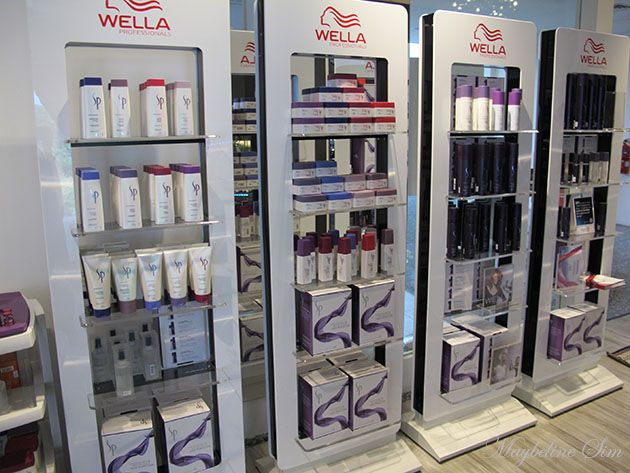 As I had ugly shoulder length hair (due to the previous sponsor who suggested me to cut my hair short and I couldn't stand the growing process as the hair was ALWAYS in a mess during the growing phase), it was very hard to maintain so I could only tie up my hair everywhere I go, which is also why you don't see much photos of me with my hair let down.

But now, I am confident of letting the hair down as they look shiny and smooth. I don't even have to brush my hair after shower/ when I wake up in the morning as they are never messy and never tangled.

I can't tell or explain how pleased I am with my hair right now. Seriously, I could only have dry and thin hair.

Look at the picture below with my holding my hair ends. Smooth aren't they?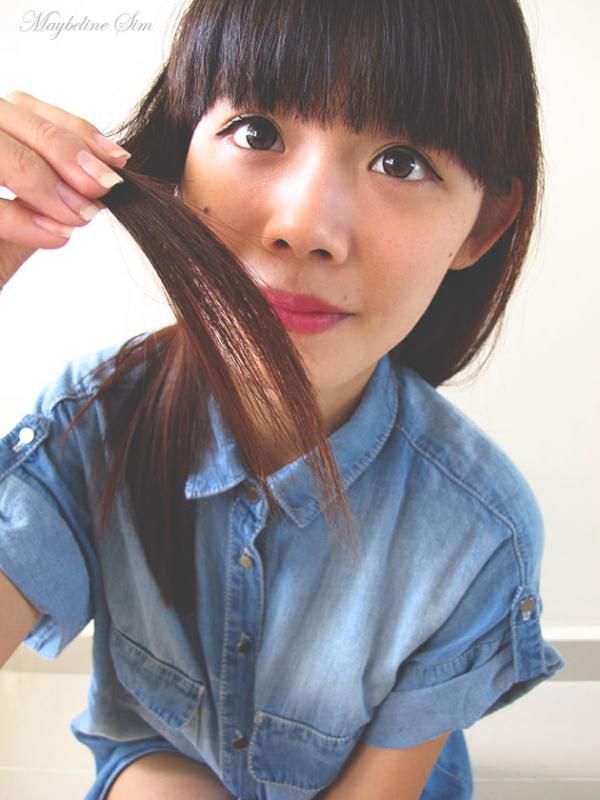 I would really like to thank Salon B from the bottom of my heart for all the good hair days that I am waking up to!!!

With Salon B, it's hard to even have a bad hair day.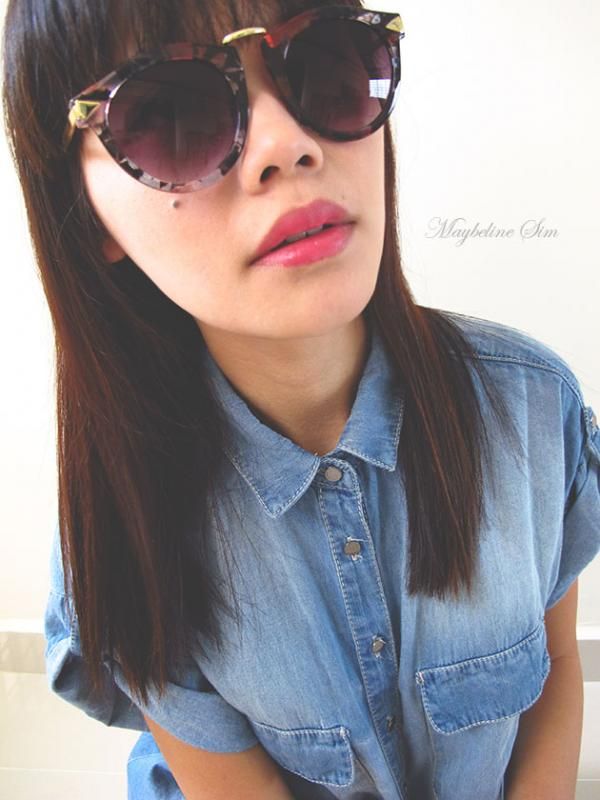 Other than that, they also offer make up services by the Christina Wong who also does make up for celebrities from Mediacorp.

Salon B is located at 1 Nassim Road #02-03 Singapore 258458.
As they are always packed and busy, please call them at 6836 5855 to make an appointment :)