Finally, the giveaway is here!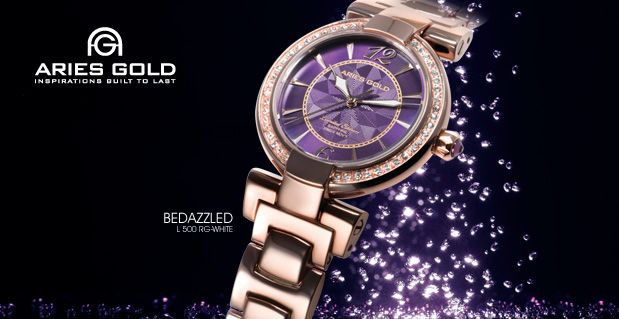 No need to be envy, now, you can have your fair chance of winning an Aries Gold Watch of your choice among the six designs that was picked out for you.
I wish I could take part in the giveaway myself because I want number 2 or 6!!!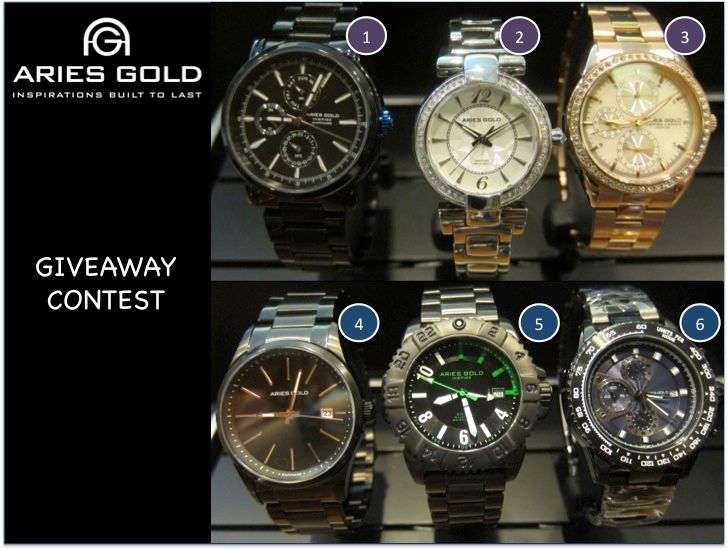 Taking part is easy.
1. Like Maybeline Sim Facebook Page
2. Like Aries Gold Facebook Page
3. Share the Aries Gold Giveaway photo on Maybeline Sim's Page.
4. Comment on the photo which watch would you like to win and leave your email addresses on the comment as well so that you are contactable.
5. Follow them on Twitter (AriesGoldWatch) and Instagram (AriesGoldWatches).
Step 5 is optional but it would increase your chances of winning.
The winner would be picked by Aries Gold Watches Marketing on 7th September.
Happy sharing and good luck!!