I can't really step out of my house without a watch since Secondary days and I enjoy buying watches. I shop for dainty girly watches as well as big, manly watches. As my profile in My Fat Pocket has already said, I am a chameleon of sort. I can be really girly and really boyish. It all depends on my mood.

Recently, I was introduced to Aries Gold. I have personally seen bloggers blogging about it and my love at first sight was their watches in rose gold. I practically love all of them as it really isn't easy to look for a rose gold watch anywhere. They are always Gold, Silver, or Black. DULL. I have quite a handful of silver/black watches myself.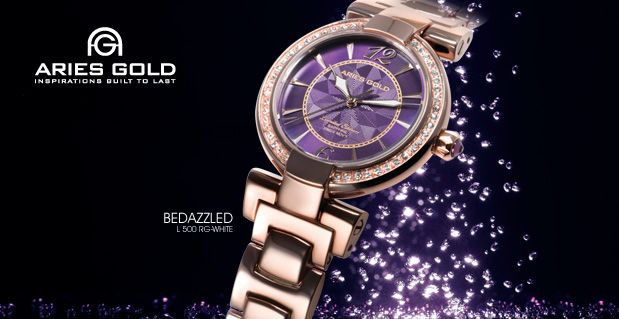 Aries Gold, a Switzerland brand was designed and built to last. The watches are coupled with fashion elements and Swarovski elements for female watches.

One unique point of this watch is that IT IS REALLY AFFORDABLE. Why do I say so? Because of their quality. The glass on the clock face is made of Scratch Proof Sapphire Crystals and the straps are solid stainless steel (which gives them some weight and your heart some assurance) instead of the hollow steel.

Any watch with such quality could easily cost you at least $400 and above. But for Aries Gold, the range is mostly between $199 to $328 (WITH ADDITIONAL 30% DISCOUNT RIGHT NOW). So one watch would only cost you $140 and above?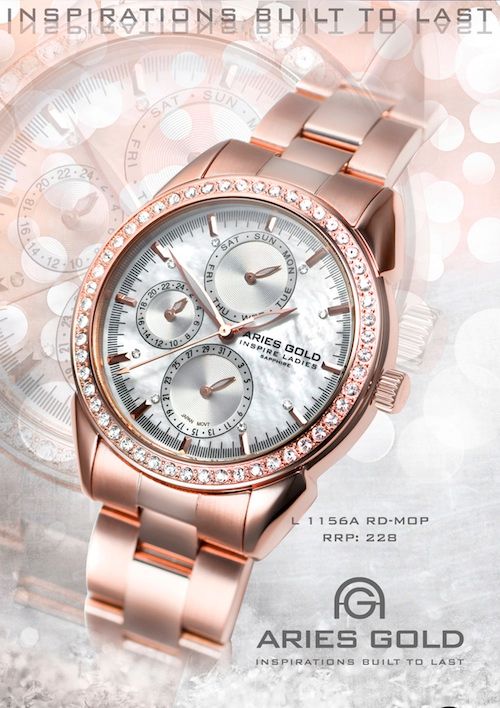 They have a wide variety catering to meet the targeted age group of 21 to 35.
Shall we take a look at some of my favourite pieces first?

I was given a piece of my choice to keep but they were all too pretty that I had no idea which to pick. Totally. I just felt like I want everything.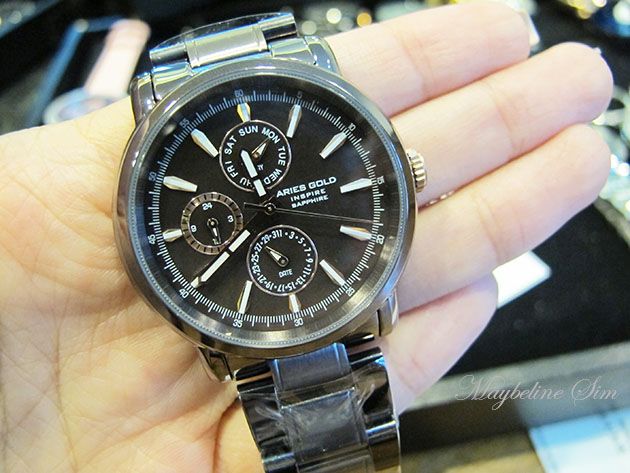 Take a look at this series, you can change the frame anytime you want. Both the plain and the Swarovski crystals frame are included.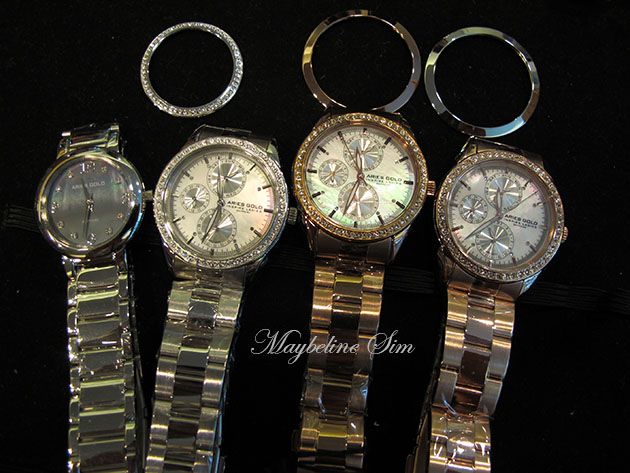 This was actually rose gold in colour but I guess the flash was too bright. And this was what attracted me first when I saw the picture on their Facebook page.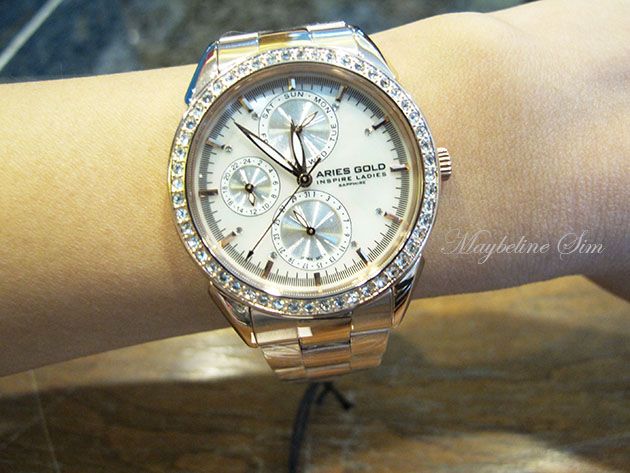 The pair below doesn't allow you to change the frame ring but it has it's own beauty as well.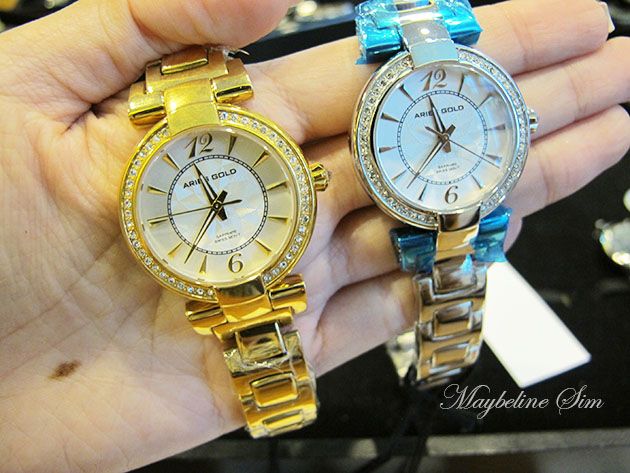 Other than female watches, they also design a variety of men's watches.

You can have it sporty or classy.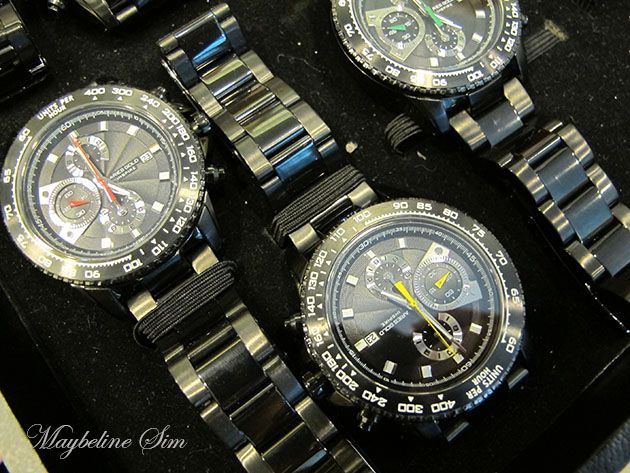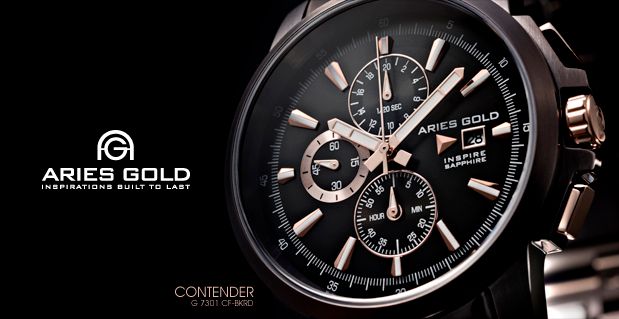 After looking at more than a hundred designs of watches, I have decided on a men's watch. YES. I didn't expect myself to give up on the female designs either. I thought I would go back with a female rose gold watch.

I wanted this design in Dark brown instead of black (with the rose gold steel as design). But that colour is already sold out island wide!! And I would have to wait for months if I really want it. Some designs are really so popular that they had already restocked it more than a couple of times.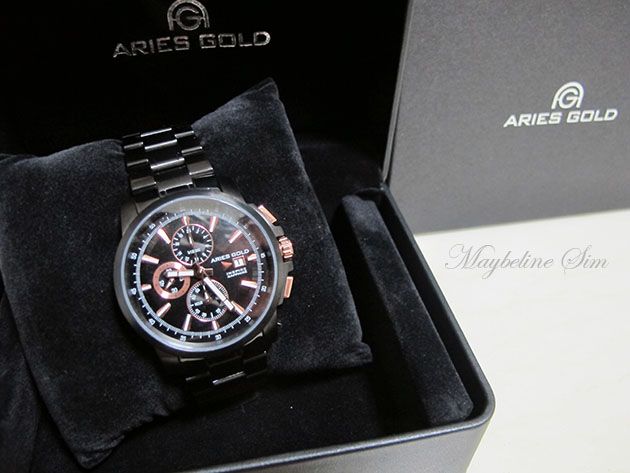 You can also match it with a tea party dress. Don't be afraid that it would be too loud. It's the combination of sweetness and masculine that makes you look sophisticated. You could also stand out from the common crowd.

Mix and Match - That's my point.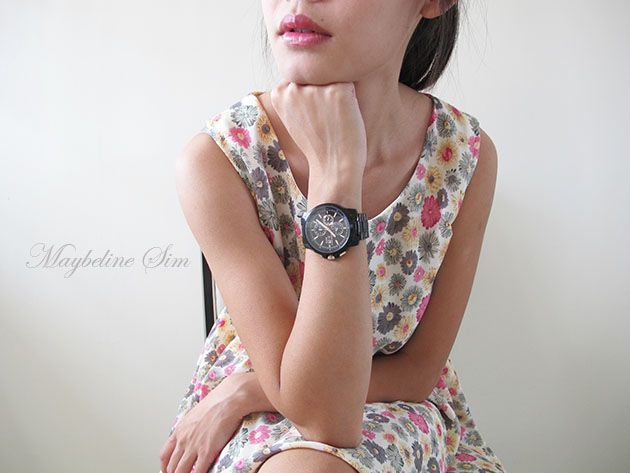 I actually have a very very very small wrist (but it looks big in pictures). They are so small that they are no bigger than a Primary school kid's wrist. No Joke! As usual, even the minimum would be too big for me. The team helped me shorten it all the way (probably by removing some of the parts that were not supposed to be removed) within a day and sent it over the next day.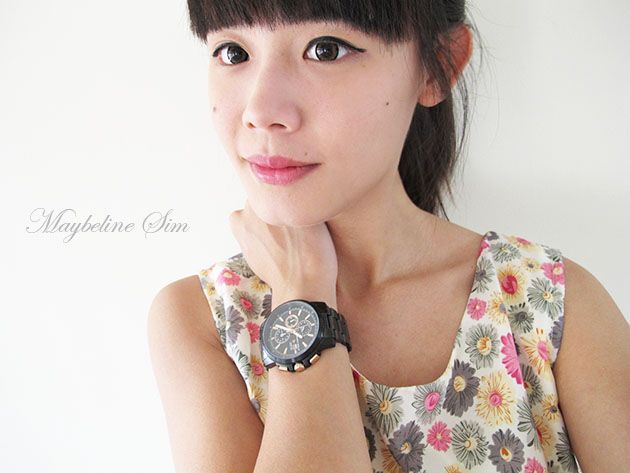 Aries Gold made me their fan with all the top quality pretty watches!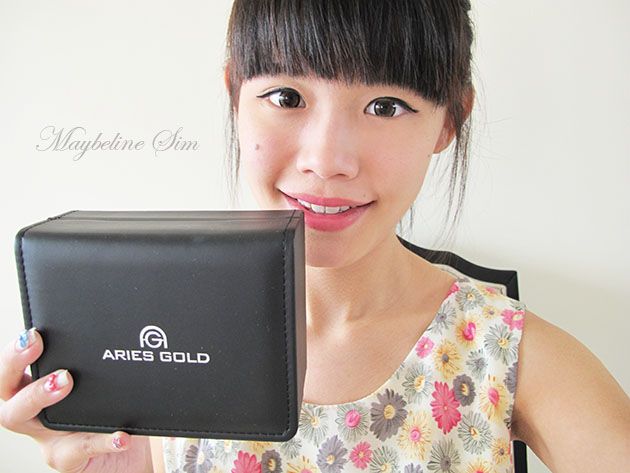 I went to their retail outlet and got another Men's watch! (I also reserved another female watch in rose gold as they had no stock for the designed I wanted when I was there) I might just end up with only more and more watches.

You can get Aries gold in Singapore, Malaysia and Indonesia. I would recommend you to get your Aries Gold from H2 Hub outlets as they would provide you with 10 years free battery replacement.

All Aries Gold watches comes with 10 years warranty coverage on movement. But for 10 years of battery replacement? It is only avaible in H2 Hub!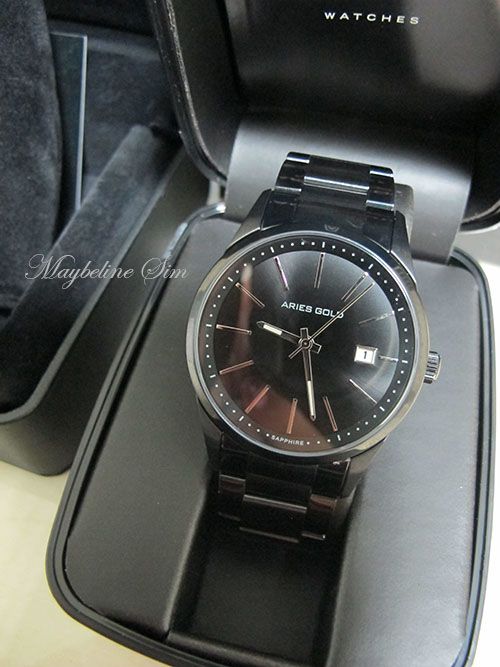 Find them at:

Facebook (www.facebook.com/ariesgoldwatches)
Website (www.ariesgold.com)
Twitter (@ariesgoldwatch)
Instagram (@ariesgoldwatches)