The Body Shop has a new range in store - Honeymania.

Dip into nature's exquisite honey moisture with Honeymania Range. The new collection of ultra-indulgent Bath and Body treats are enriched with wild honey goodness for skin that feels as nourished and fragrant as if it had been dipped in honey itself.

The range consists of quite a few items: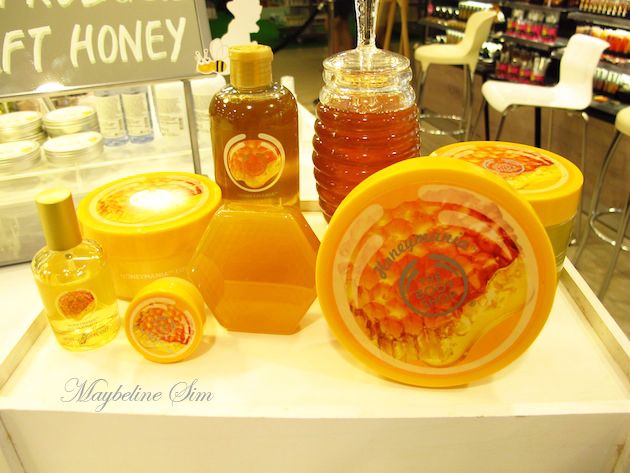 - Lip Balm ($10.90)
- Soap ($6.90)
- Eau de Toilette ($22.90)
- Soap bar ($6.90)
- Bubble Bath Melt ($26.90)
- Body Butter ($30.90)
- Shower Gel ($12.90)
- Body Scrub ($30.90)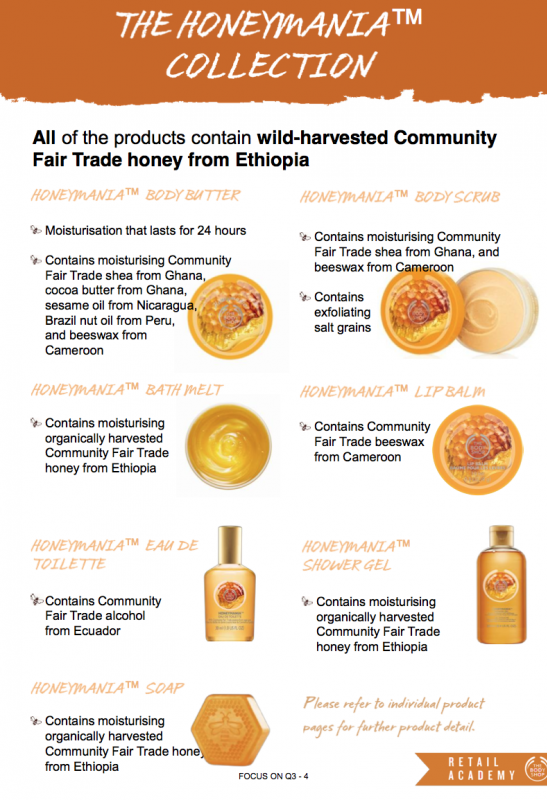 All the products in the range smells like honey and the Bath Melt looks totally like a jar of honey too!

Their Sheka honey has a very distinctive taste and smell because of the fragrant rainforest flowers that the bees collect the nectar from. Its light floral aroma makes it distinct from any honey.

The bees that produces the honey are wild, therefore, they are free to roam and colonise the hive. So everyday, the bees communicate through "dancing" to direct each other to the tastiest flowers.

To gather enough honey to make each product, it takes almost 100 bees travelling over 2100km so they can harvest the nectar from nearly 50,000 flowers!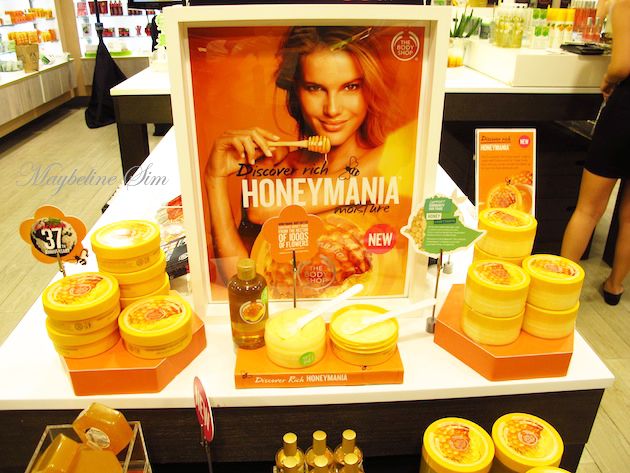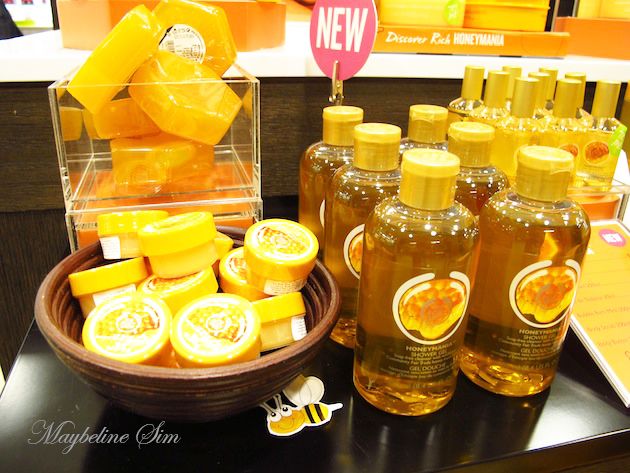 One of my favourite products was this Eau De Toilette which is handy enough for me to carry it everywhere.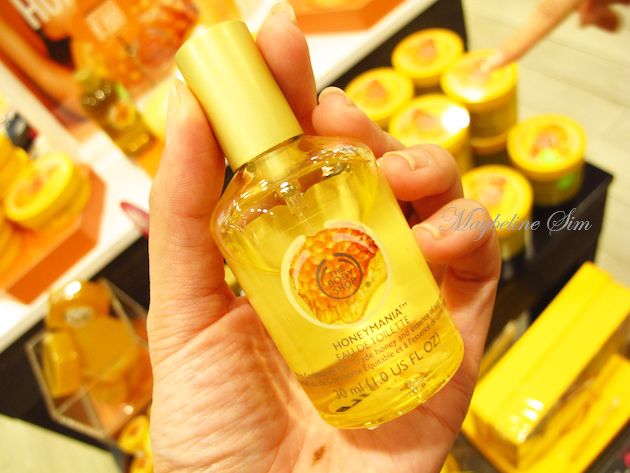 The food served that day was also specially catered to the theme.

Cute bee cupcakes!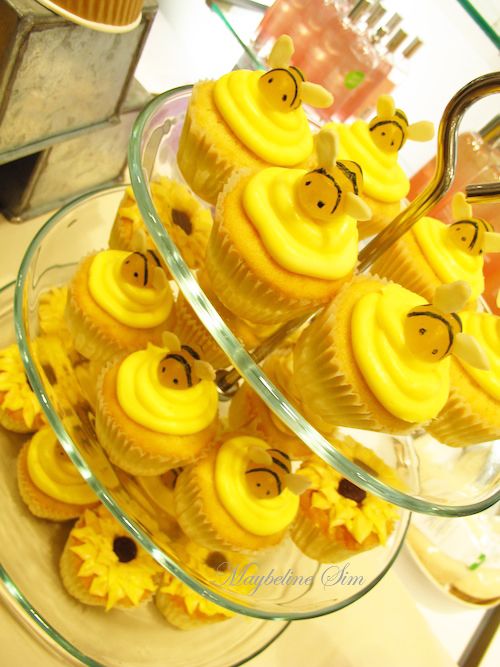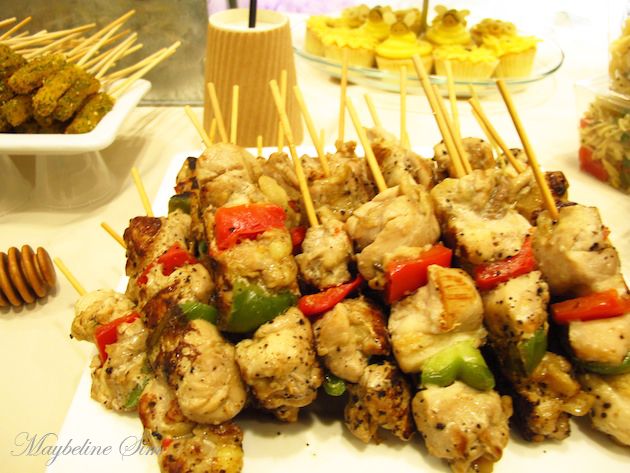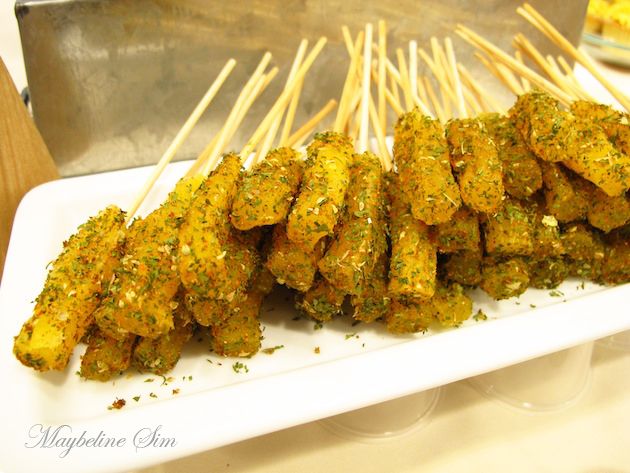 With Herine,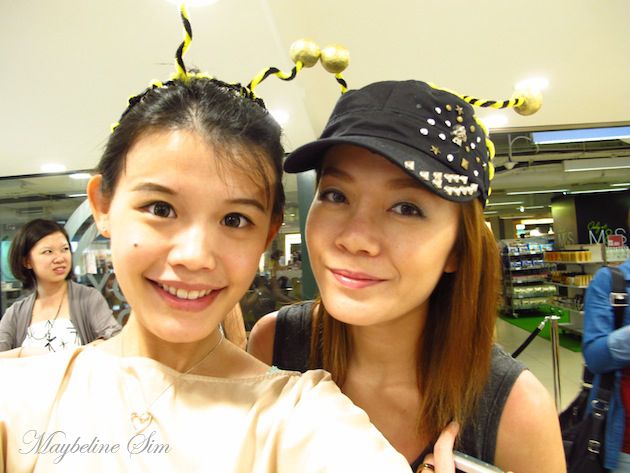 and Jamie, the very pretty girl!!




I was totally sold to this The Body Shop tote! So cute.
I can carry it out for lunch during lunch hours at work :D I want!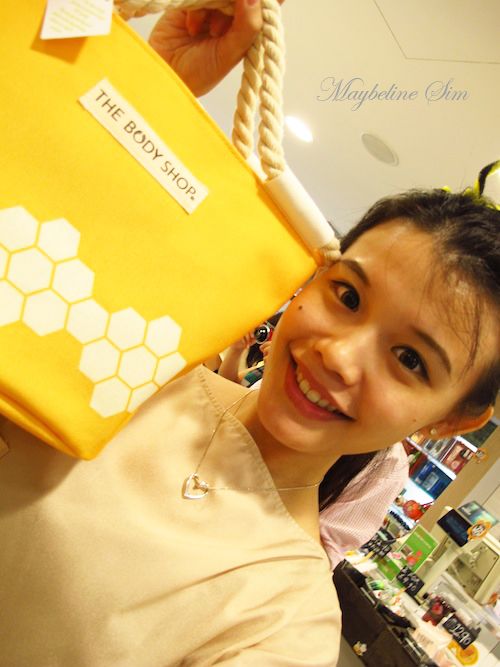 We were introduced to the story behind the collection as well.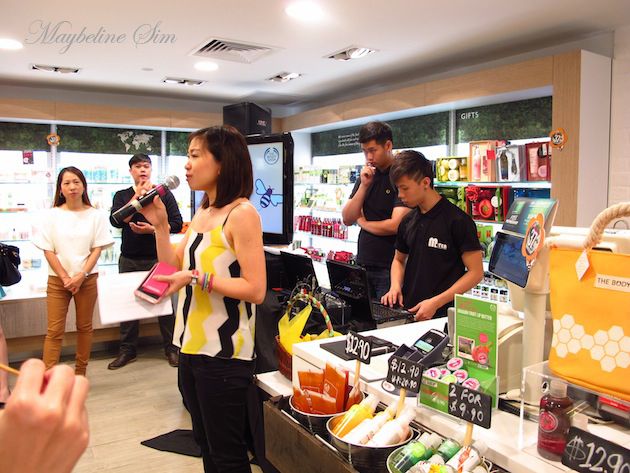 To be honest, The Body Shop's body butter is already as highly raved as it is. Though it is called butter, it isn't as oily as you think because it gets absorbed into the skin quickly, leaving the skin smooth.

It would definitely be one of the best skincare regime for your body every night.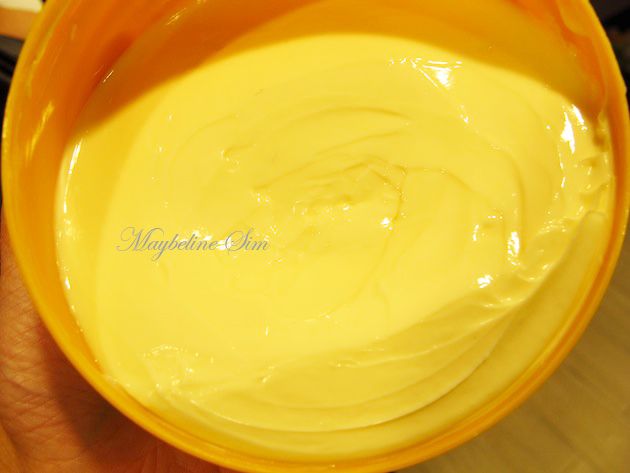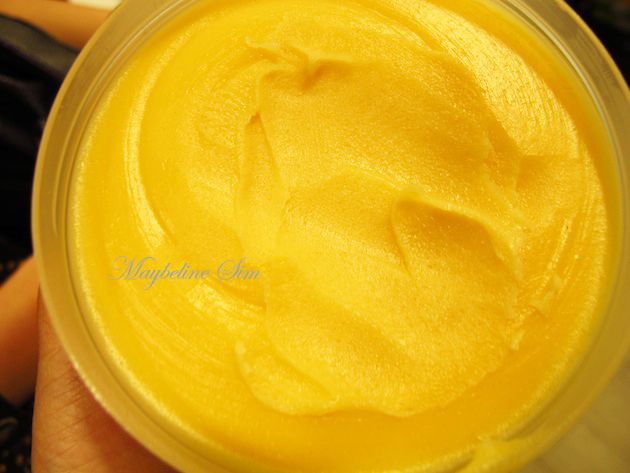 We also did hands on by doing a DIY necklace with the materials provided.
This is really creative!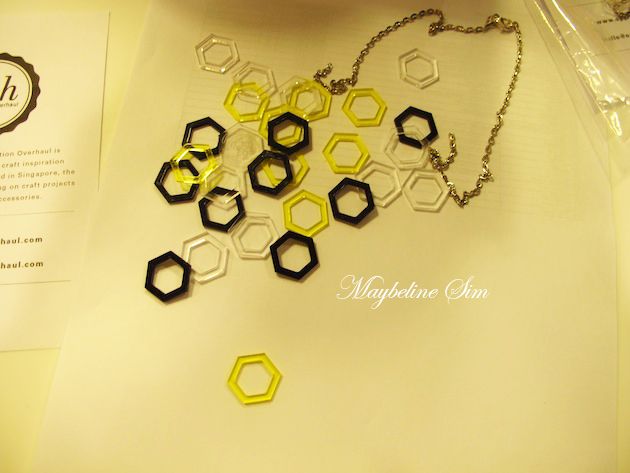 Check out the new range in stores now! :)