Just some time back, Dove introduced us to the new Dove Intense Repair Range!

The event was held in a cosy cafe with very cute Dove themed food served.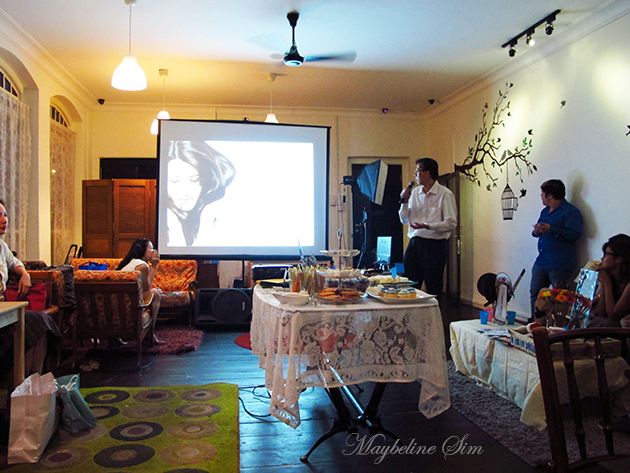 Even their cupcakes were all related to dove! In case you're wonder what does the 10 represents, the new dove range can boosts hair strength by 10 fold!!!!!

Yes, you heard me right. Their lab tests showed that hair breakages are reduced significantly by 10 times when dove shampoo and conditioner are used as compared to using a non conditioning shampoo.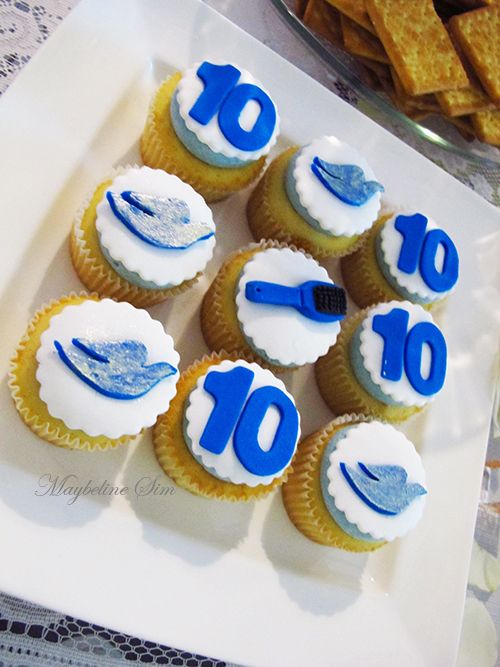 The range includes:

- Dove Intense Repair All Day Repair Cream ($7.05 for 120ml)
- Dove Intense Repair Conditioner ($7.70 for 350ml, $11.90 for 700ml)
- Dove Intense Repair Shampoo ($7.70 for 375ml, $11.90 for 700ml)
- Dove Intense Repair Daily Treatment Conditioner ($8.90 for 180ml)
- Dove Intense Repair Overnight Treatment ($12.90 for 120ml)
- Dove Intense Repair Treatment mask ($10.90 for 200ml)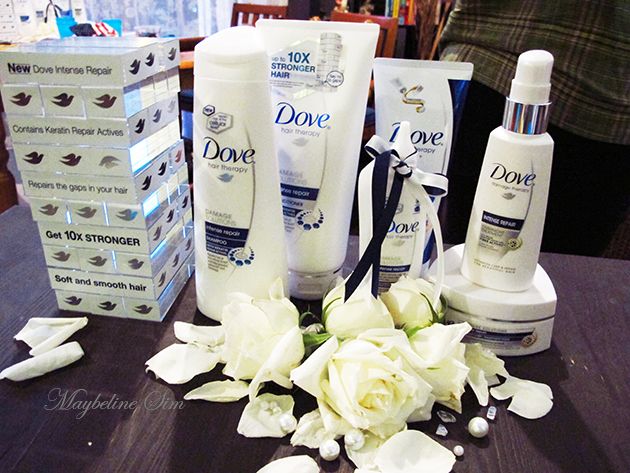 "Dove's deep understanding of hair has given us the insight to develop our best ever hair care range, which goes to the cellular level, meaning you get great results from deep down, not just a superficial quick fix on the surface."
- Dr Katya Ivanova, Technical Brand Manager for Dover hair.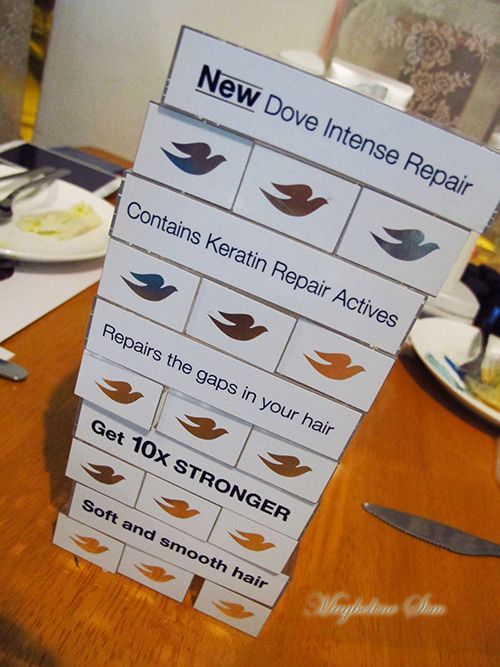 I love the colour combinations, really. You?

On a side note, they smell really really good too.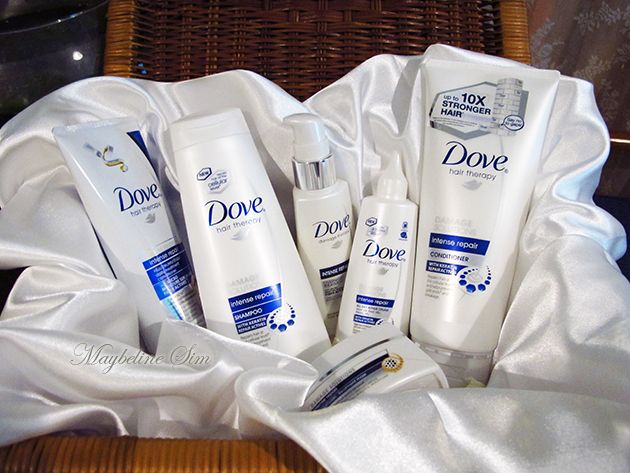 Hair damage can be caused by heat, chemicals, harsh weather conditions as well as friction.

And Dove to the rescuseeeeeeeeeeee!!!!

The star product strengthens and smoothens hair along with a new microsheets technology. All you have to do is to massage the cream through your wet hair after shampoo and leave it on for ONLY a minute.

A test was also conducted on the spot.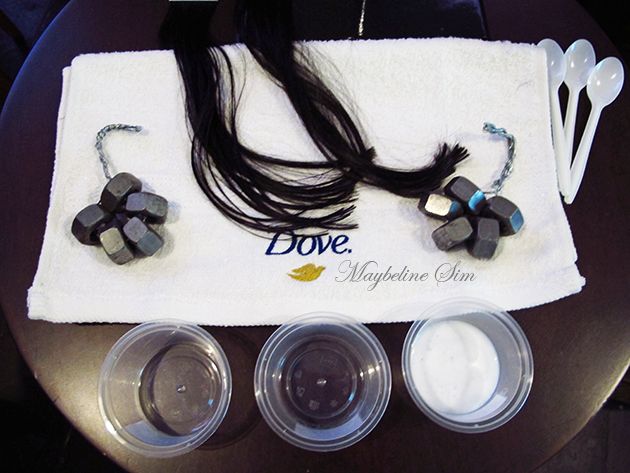 And true enough, we saw it with our own eyes. The conditioner indeed made your hair smoother as compared to a Brand X conditioner used for comparison.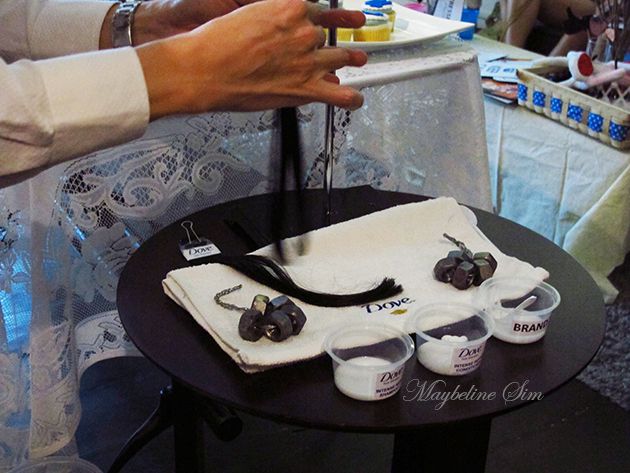 Using good hair care products is vital, but products like this new range from Dove not only repair the damage in your hair, they also protect your hair throughout the day and make your hair feel and look smoother.

Thank you Dove for spoiling me like crazy! I am pampering myself with Dove until the very last drop!