I wasn't really concern about the size of my boobs until I grew older and was more conscious of how I look in clothes. I realized that not all clothes are flattering and some could even make me look extremely flat.

Like all girls, I don't ask for a fantastic figure, I just wanted to look good in clothes, and perhaps a little more confidence.

As I had mentioned previously, I am afraid of bust enhancements as they would generally require us to pop in pills or undergo surgeries which I obviously wanted to avoid as much as I can.

However, recently, more and more bloggers are raving about Tokyo Bust Express and their advertisements could be seen both online and in certain malls that Tokyo Bust Express only uses natural bust enhancement. No pills or knives needed. That sounded safe so I thought, "Why not? No harm trying?"

So My Fat Pocket has specially arranged 2 sessions for me to try it out.

I went to the outlet at City Square Mall and was greeted by their friendly staffs.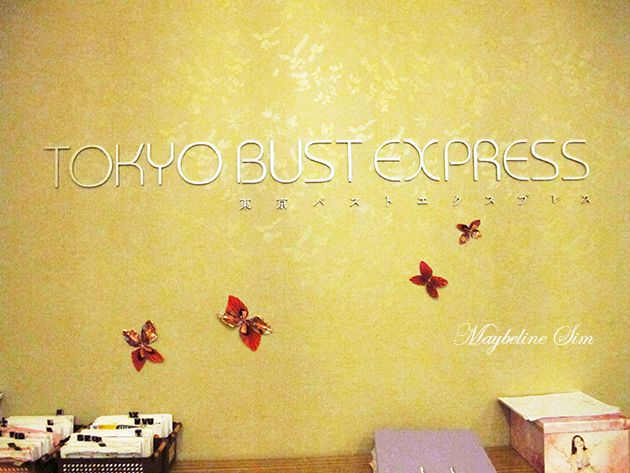 As I stepped into the consultation room, I looked around the wall and then looked at myself again.
"I also want these results!" I thought. I wanna say "Sometimes I grab my boobs. Because, well, I can."




It was quite awkward for me initially because bust is a very sensitive area and it felt weird discussing my boobs to a stranger.

The consultant explained the anatomy and physiology of the boobs for me and asked me for my concerns.

1. I felt that my boobs are sagging because I don't like to wear bra so I tend to take them home immediately I stepped into my room.

2. I have small boobs!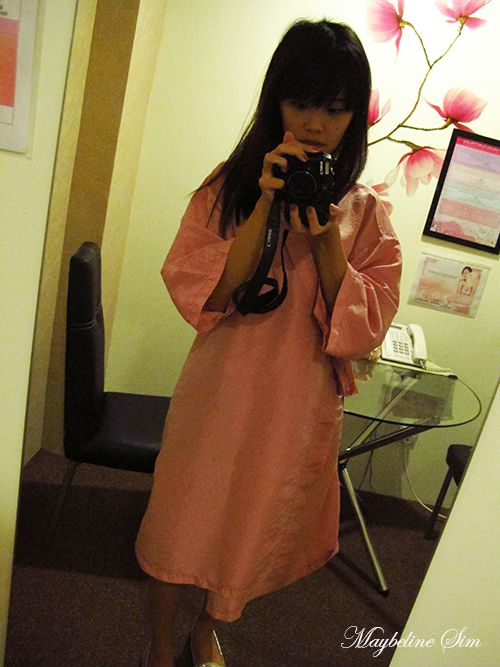 After exmination, she didn't think that sagging was the problem. She thought my fats were deposited at the wrong area, hence, the boobs didn't look full enough.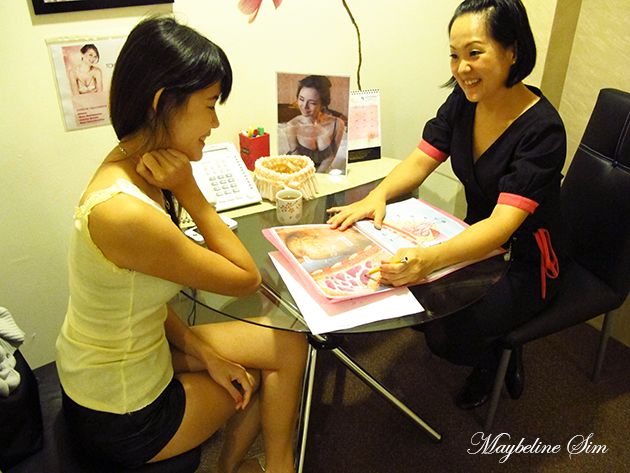 Just some side information, other than bust enhancement, you can also prevent bust related issues like cysts and cancer by boosting the circulation at the area. So it is not all just for beauty purposes. Health and wellness is as important as well.

Just like facials or spas, each of us were given treatment in a private room with dimmed lights everywhere.




Cosy dimmed room with rose petals all over the bed and floor. Felt so pampered and I did loosen up a little. Wasn't as tense as I was when I first stepped into the palour.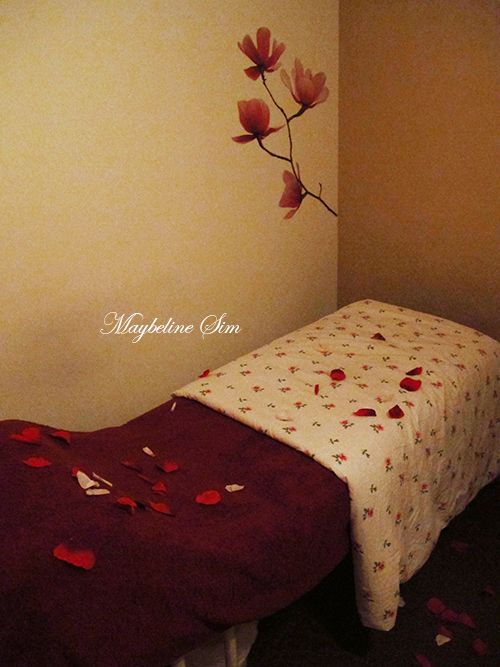 The treatment started off with a scrub to remove all the dead skin cells for better penetration of the other ingredients that comes after. Boob scrubs sounds new and ticklish! lol.

After the scrub was a TT padding machine which helps in toning (to address any sagging issues and firms up the boobs) and Bust-Up Therapy which helps in the blood circulation and lymphatic drainage and stimulates the mammary glands to enhance and firm up the boobs. And this was what I was saying, IT PREVENTS BREAST CANCER! Do not worry about the ingredients as Phyto Nutrient (the ingredient used for the massage) is all natural.

I was also given a 20 minutes collagen mask on the boobs before a suction therapy was carried out. This suction therapy gave me soreness right after the whole session but then it works like magic because I could feel that the boobs were rounder and fuller, mainly because it helps in positioning and runaways of the breast.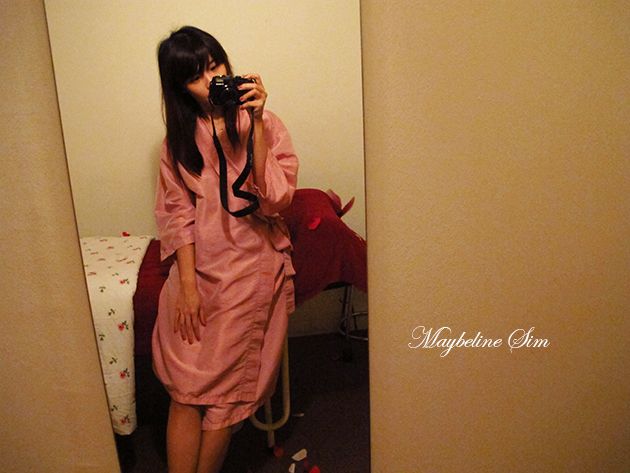 The whole session took about 1 hour and 45 minutes. It is not everyday that you can see a "fuller" me.

I felt my confidence level increased by 2 times right after the first session! And I am not even awkward right now. All I want now is my next session!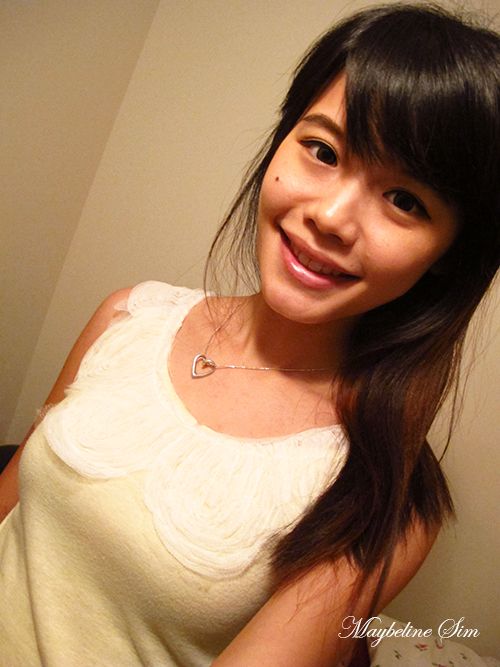 They are now running an exclusive promotion for readers:

Promotion:
1 Free Bust Maximizer Trial
OR
$18 for 6 Magic Volume Bust Treatments + Pink Nipples Treatment (U.P. $1688)

1. Leave details at link : to be provided
2. Call 6262 6161

Terms and Conditions to apply:
- Females above 18 years old and above only
- Strictly by appointment only.
- Promotion valid for 2 months

Location (Tokyo Bust Express) :
• City Square Mall 180 Kitchener Road #B2-39 Singapore 208539
• Park Mall 9 Penang Road #11-06 Spore 238459
• Nex Mall 23 Serangoon Central, #03-32 556083
• Novena Square 2 10 Sinaran Drive #B1-111 307506

Try it out, increase your confidence level with me now!