For wine lovers, three wines from Hardys' outstanding catalogue is now coming to Singapore.

Over two million glasses of Hardys wines are enjoyed daily in over 70 countries. So this would definitely be one of the best news for you!

The three wines that will debut in Singapore are the Sir James Vintage Pinot Noir Chardonnay, William Hardy Shiraz and William Hardy Chardonnay.

Here I have in my hands are Chardonnay (left) and Shiraz (right) which will be retailing at $37 per bottle.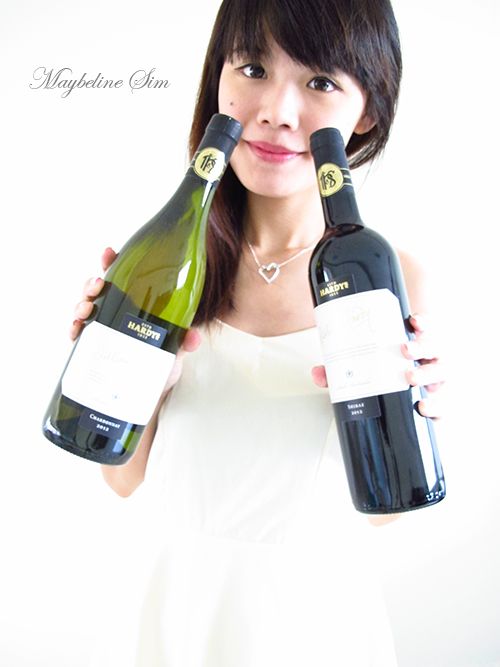 Creamy and textured, the Chardonnay is fresh and lively, bursting with flavours of peach, stone fruit and lemon zest. The Chardonnay contains component parcels from cooler areas such as Padthaway, McLaren Vale and Wrattonbully and enjoys a delicate sweet peachiness and elegant palate structure.

The 2008 Sir James Vintage Pinot Noir Chardonnay is rich with nuances of lychee, butter sautéed mushroom and lanolin. It is one of the premium wines that make Hardys the biggest-selling wine brand in the United Kingdom.





Aged in French and American oak, the Shiraz is full bodied with plum, blueberry, blackberry, vanilla and clove spice lending their piquant flavours.
The Shiraz contains a significant component from McLaren Vale, the home of the Hardys brand. The resulting layers of dark fruit flavour complexity and firm tannic structure will cellar well over the next five years.


According to Bill Hardy, "Hardys wines are characterised by quality and consistency that cater to diverse palates and spending power. These wines are a real tribute to the passion, skill and craft my family and I have brought to the world of wine since 1853.";
My personal liking would be Chardonnay as it is sweeter as compared to Shiraz. But for people who prefers red wine, the Shiraz is one of the best option that you can find in the supermarkets.
The wines are available in Cold Storage and Jasons Supermarket.
To find out more about the brand, you can visit them at hardys.com.au