I really like exploring make ups and will never hesitate to review or try on new makeups. So just few days ago, I went to the media launch of Collection. This is one of the top make up brands in the UK and now, it is finally available in Singapore!!

They had so many dazzling make ups and lip stains that totally made me go gah gah. I am really a sucker for lip stains.

However, the first range which caught my eye yesterday was these glittery colourful eyeliners. I could feel parties and christmas in them. lol.

You can also dab some onto your fingers and apply them like some glittery eye shadows.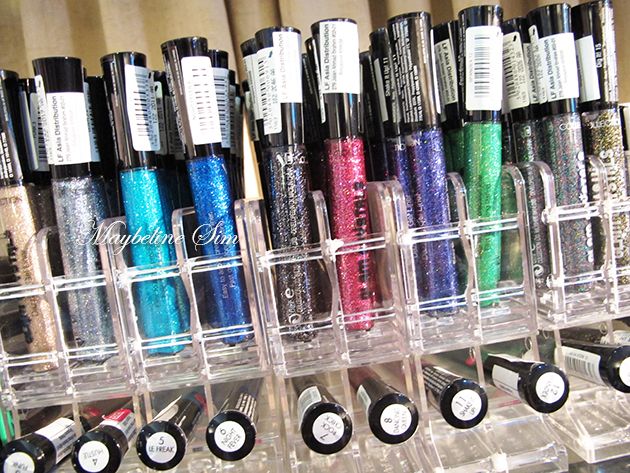 Eyeshadows. Can I just have all of them please? Different palette can create different looks. Totally digging the first 2 on the left.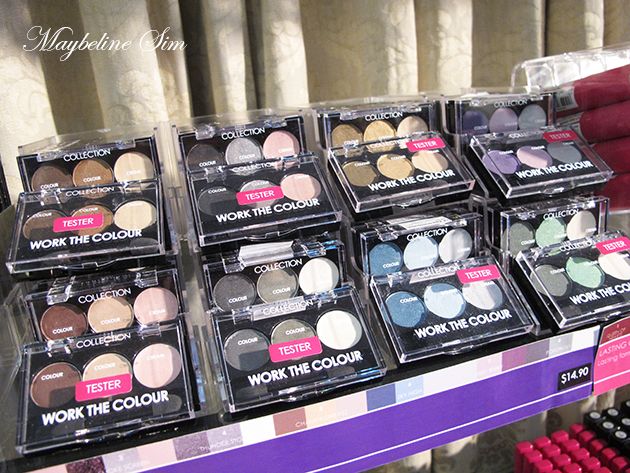 And now, to my favourite lip stains!

This is the lip gloss series which I applied on that night. I had a pinkish base (from one of their lipstick as well) and top it off with the first lip gloss on the left to create a wet and pouty look.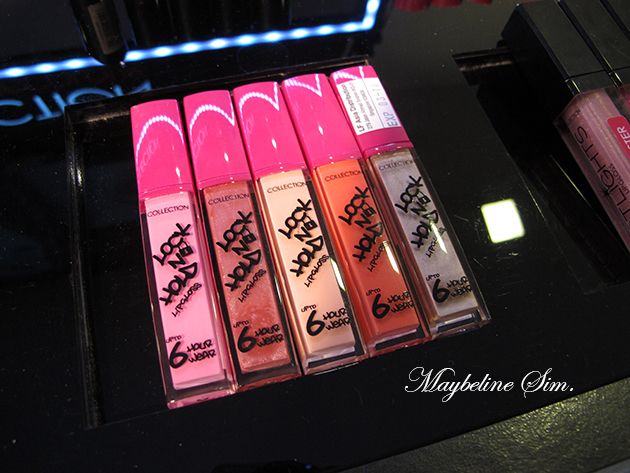 This series caught my attention because it comes with a mirror at the side so you can actually apply it anywhere, anytime, conveniently. You can save the hassle of looking for a toilet just to re-apply the lip colour.




Swatches in order as seen in the picture above. I like the 3rd from the left and 2nd from the right! As you can see, I love reddish tones more :)




One more highlight from the range is the illuminating lights! It lights up automatically when you open the tube. So you can apply it when you're in the dark as well. Clubs maybe?!




Call me a mountain turtle but these lip colours look like markers to me. And being said that, they are extremely easy to apply! It's exactly the same on how you would use a marker. And so does the effect. It gives off a matt finish but leaves your lips colored and pouty.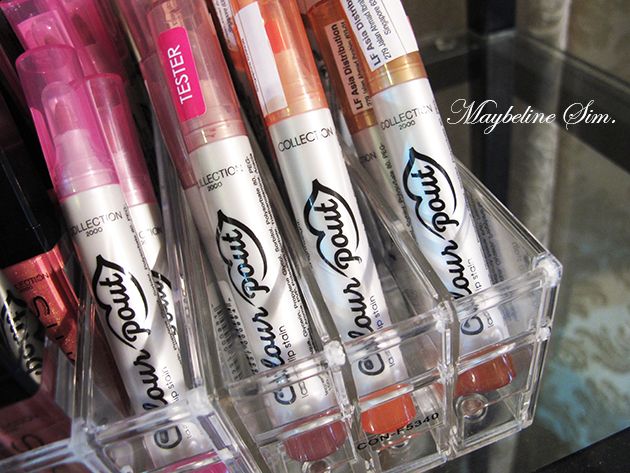 Next up is this cute little cream puff! The tube is really as cute as it's name.
It is available in 4 different shades.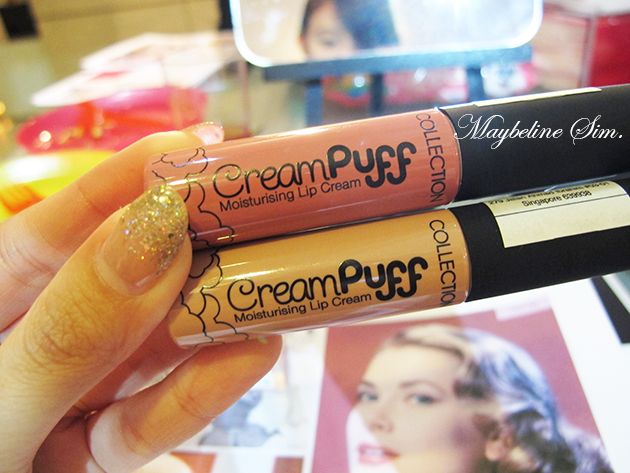 So we were required to test out the products and create a pop diva look with them.
For me, pop diva is red lips and rosy cheeks.

So here's me with my usual make up.




Still me, before any of the products were applied.




After:

I drew a longer and waved eyeliner with their waterproof eyeliner and ended it with their bronze glittery eyeliner.

Black eye shadow was also applied minimally.




As for the cheeks, I used the bottom left and right for the warmer feel. Although I know it looked more like the 2 tones above, but I guess it was all because of the lighting.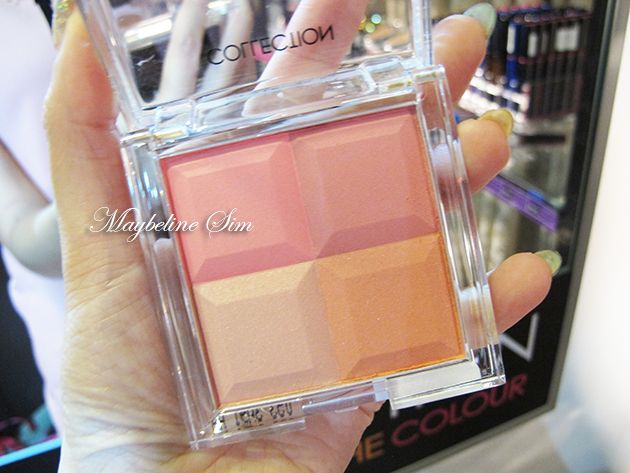 Also, don't you just love the lip colour in the picture? OMG. I am so going to get that lipstick.

The side profile of my face looks really sharp here. Hahahaha. Not sure if I love all make ups or do I just simply love Collection.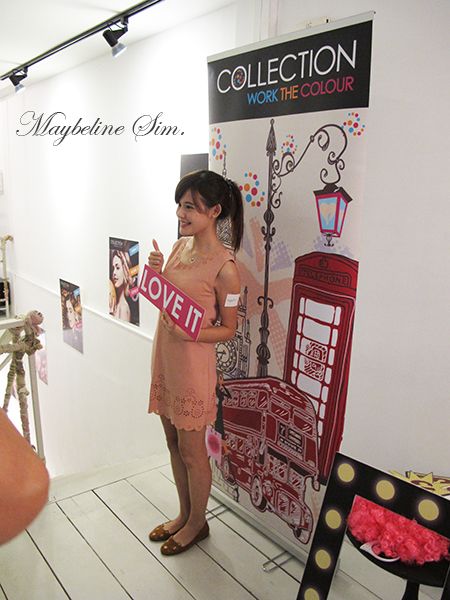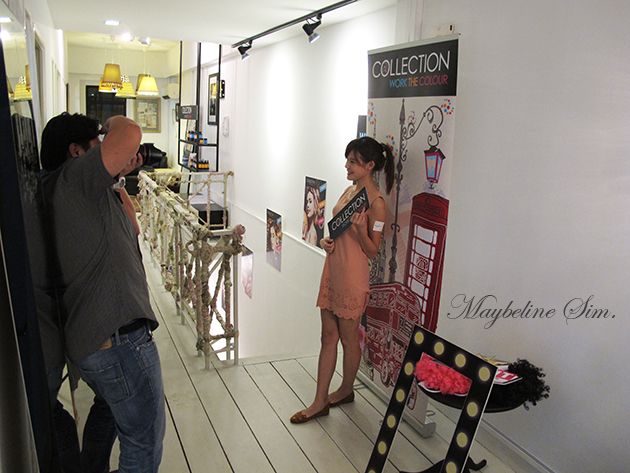 Just some information on the prices, Collection Cosmetics are pretty valued for money because they are cost slightly lesser but has a huge range of different varieties. You really can't get bored with them because they have a lot of colours which you can create the different looks with.

As funky and as pop as the picture below!




You can find Collection at selected Watson's outlets

Ngee Ann City, North Point, Star Vista, United Square, Tampines Mall or Toa Payoh.

Visit them at their Facebook page for more information: https://www.facebook.com/CollectionSG or their website at www.collectioncosmetics.com.sg